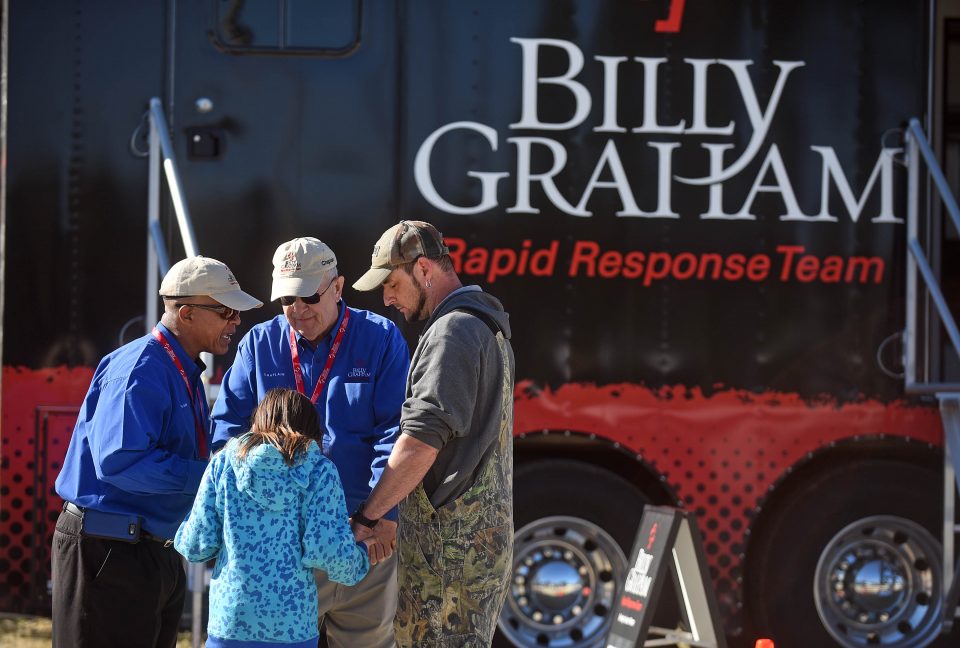 It could've been her.
Bonnie Rhodes stared at the wrecked remains of her former home where she and her family lived for 20 years. She's part of the small community of Beauregard, Alabama, which faced a deadly F4 tornado on March 3 and took 23 lives in Lee County alone.
While the twister narrowly missed her current house by a mile, the place where she holds so many memories will never be the same.
"When I came out here the other day, I just broke down," she said, standing on her old property where her kids grew up. She was surrounded by debris, from a dirty pillow to a mangled oven that sat on top of a pile of tree limbs and other household materials.
"I planted all the trees … rosebushes … a Bradford pear … magnolias. I took pride in my rosebushes. They would get up this tall," she said, raising her hand several inches above her head.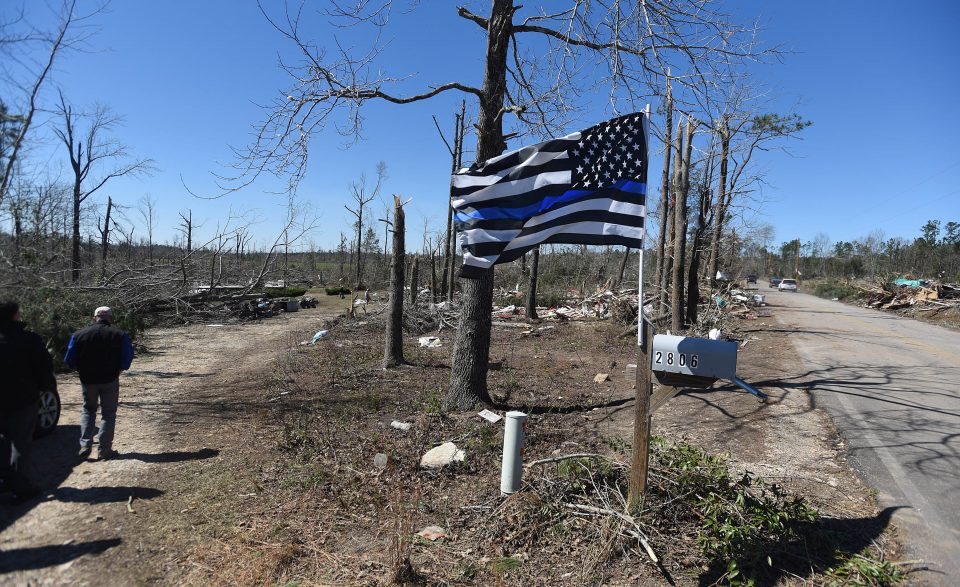 >> Give to help chaplains to share God's hope with others.
Behind her was the deck that she and her husband built together and cemented into the ground. The deck and a twisted above-ground pool are the only structures remaining after the storm—the last bit of evidence of where the house had once been.
"I can't believe the deck is still standing," she told Billy Graham Rapid Response Team (RRT) chaplain Lonnie Clouse. He's one of 10 crisis-trained chaplains offering a listening ear and prayer to the hurting community in the storm's aftermath.
Rhodes explained for the past three years, her friends—the Burroughs family—lived in this home, and was in the process of buying it from her.
"They were all in the master closet when it happened—Sandy, Robbie and Ellie," said Rhodes. She prayed for them during the tornado and tried calling them afterwards … but no one answered.
"All three of them were found up there," she said pointing towards the road.
Miraculously, the Burroughs survived being thrown more than 100 feet, but with considerable injuries.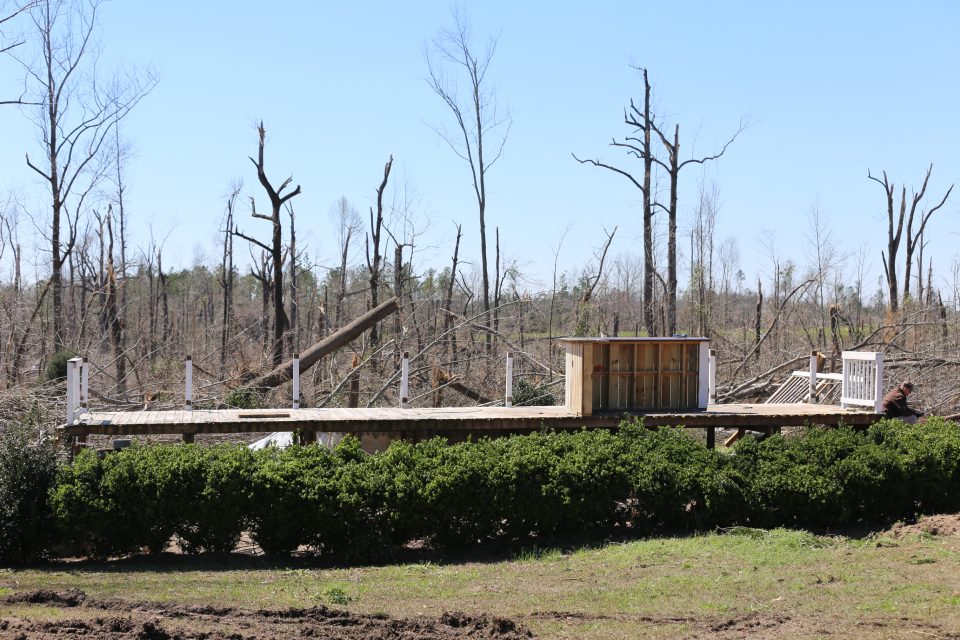 "[Robbie's] in ICU," Rhodes said of the state trooper of the Opelika Highway Patrol Post. "I just pray the Burroughs can pull through this. They're the ones who lived through it."
"It doesn't mean you're not affected," Clouse said, walking alongside Rhodes up the driveway. They met Chad Stillman near the top, who's the law enforcement relations manager for RRT.
"Don't be surprised if you feel grief creep in," Stillman told her. "Yours [your house] or not, you have memories here. You lost something that was a good memory to you."
Looking off at the shredded trees in the distance, Rhodes responded, "This is the last memory I'll have here."
She paused, "I don't know how they survived this."
"By God's grace," Stillman said solemnly before offering prayer.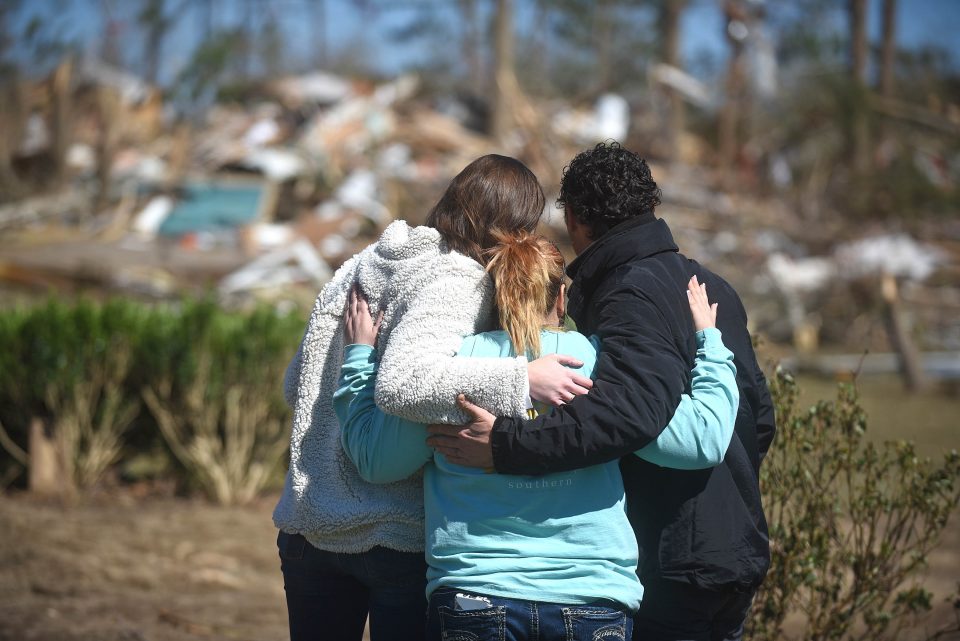 Loving Thy Neighbor
There's a local barbecue restaurant in Lee County that has a sign out front stating Jesus is the Bread of Life, showing that man cannot live on bread alone.
As Tristan* approached the RRT's Mobile Ministry Center (MMC) outside of Providence Baptist Church in Beauregard, Alabama, he was living proof of the commonly quoted Scripture (John 6:48).
He couldn't sleep or eat. Across the driveway, 23 white crosses stood in remembrance of those who lost their lives in the March 3 twister.
Several of whom he knew.
"I need to talk to someone," Tristan said, walking up the MMC's steps.
Crisis-trained chaplains Patty and Steven Silverman were there to listen.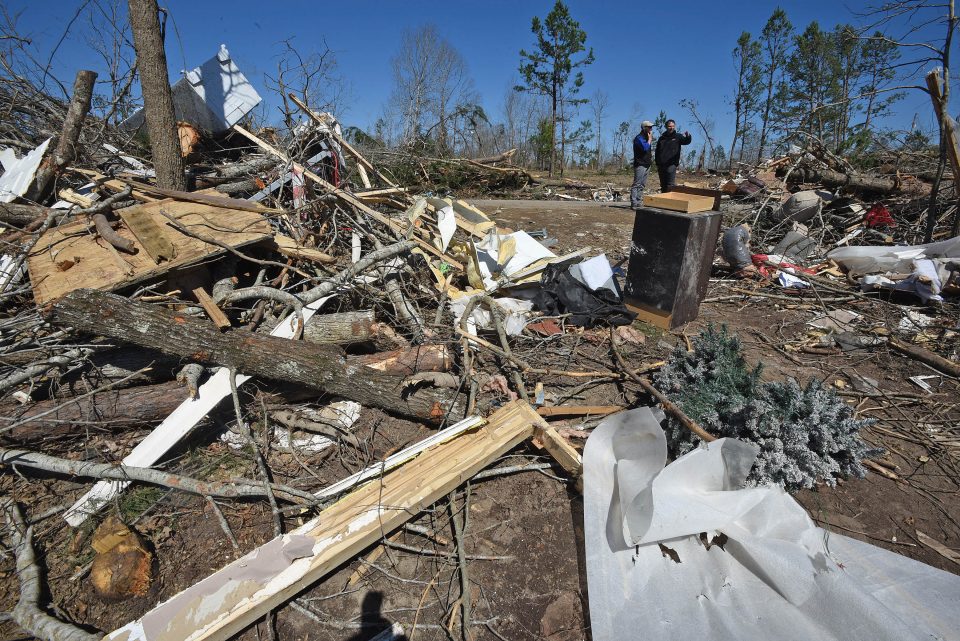 Tristan explained while his home survived the tornado, many houses in his neighborhood are gone. But even more tragic, when he walked around after the storm, he saw some of his neighbors deceased.
He had heard them screaming for help when the storm hit, but couldn't do anything at the height of the chaos.
"I just felt helpless," he said, hands shaking.
Through tears, he said he'd been asked to leave work that day and find help.
"God led him to us," Patty said. "We explained that the only way to walk through this is with God's help."
Tristan hasn't attended church in a while, and readily accepted his need for Christ—asking God for forgiveness and beginning a relationship with Him.
Afterwards, the couple walked him over to a nearby food truck where he was able to eat.
But a few hours later, Patty was surprised to see Tristan again. He'd been out with a team delivering food in his devastated neighborhood. The experience had transformed him.
"His countenance had completely changed," Patty said.
Tristan told her that he no longer felt like crying, and he couldn't believe how much his life had changed in a day.
"As a new person in Christ, he was now able to minister to his neighborhood in a way he couldn't before," Patty said.
After all, he'd eaten the Bread of Life.
*Name changed for privacy.
Please continue to keep all those affected by this disaster in your prayers.