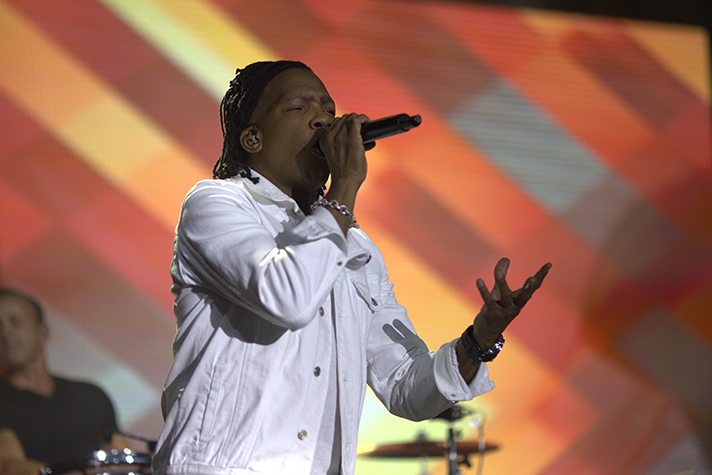 The Newsboys' Michael Tait considers himself a "musical missionary," spreading the Gospel through song. His latest effort "Stand" encourages Christians to take a "stand in a world that's breaking."
He shared some of the inspiration behind this song and stories about Billy and Ruth Graham on this week's episode of Fearless with Cissie Graham Lynch.
>> Listen to Cissie Graham Lynch's conversation with Michael Tait.
"My dad always said, 'If you don't stand for something, you will fall for anything," Tait shared with Lynch. "When I was a kid, I was like, 'What are you talking about dad?' But as I got older I realized … it's true."
He wants to inspire young Christians to go above and beyond. To take a stand.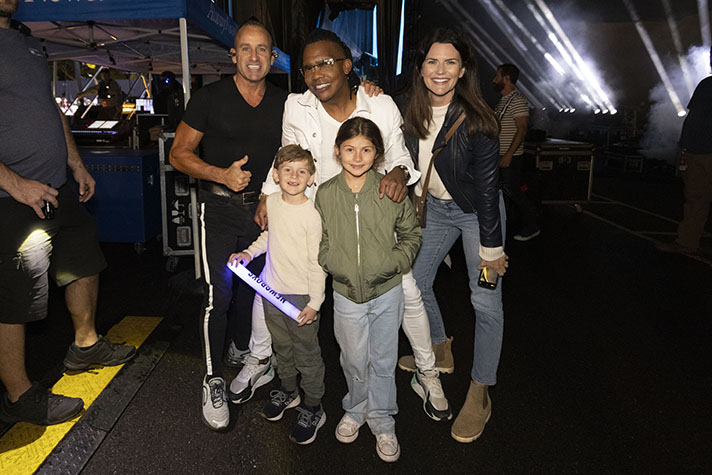 "God helps us," Tait said. "Never quit, even in weary times. We'll endure because God is beside us. He will walk with us. He will hold our hand. He will sustain us. We know this. We have to stay the course."
But taking a stand isn't always easy. It requires dedication, perseverance and living in the truth of God's Word daily.
"God is good, and God is grace," Tait went onto say. "It doesn't mean that we're not going to have issues in our lives, we're not going to have struggles. The Bible says if any man chooses to serve Me, he shall suffer persecution. Don't be fearful of that. Don't run from that. The fact is, Jesus went through it, and He overcame it."
In many ways, that is the heart behind the Newsboys' new song, "Stand."
The chorus goes:
I'm gonna stand in a world that's breaking
Stand for a truth unchangin'
I'm not ashamed, I've considered the cost
I'll stand right here at the foot of the cross
And stand.
One of the people who embodied this song so well is Lynch's grandfather, Billy Graham.
When Tait was part of DC Talk, he occasionally shared the stage with Graham during the latter years of the evangelist's Crusades, including one of his last events in Charlotte, North Carolina.
Lynch recalled, "The artists would sit on the stage when my grandfather was preaching. I look back at some of those photos of y'all on stage, … and I get tears in my eyes because I see the generations and God's faithfulness through it all."
Tait and the rest of his bandmates even had dinner at the Graham home in the mountains of Montreat, North Carolina.
"We were at dinner at Billy and Ruth's house, and we just had the best time eating and talking," Tait said.
"Grandma Ruth chimes in and says, 'Michael, honey, you know what you boys do?'
"I said, 'What Mrs. Graham?'
"She goes, 'You guys pack the pond so Billy can go fishing.'
"And that hit me like a load of bricks. I said, 'No, no, no Mama Ruth. No darling. Billy don't need DC Talk, he's fine all by himself with God.'"
Ever gracious, Ruth Graham stood by what she said.
Sharing the Gospel with others in a culture that denies His existence isn't always easy, but as Christians, we are called to take a fearless stand and be unashamed of the cross.