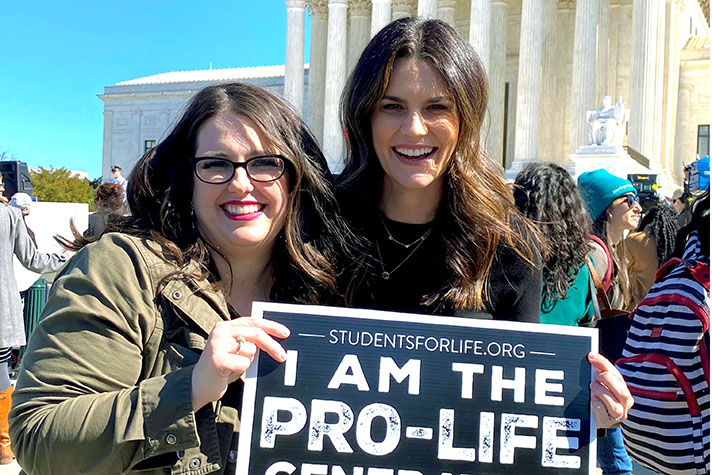 When the Supreme Court's intention to overturn Roe v. Wade leaked, Cissie Graham Lynch explored the decision's implications with Students for Life President Kristan Hawkins.
"This is a Biblical issue—that we are all created in God's image and that life has value even in the womb. The Scriptures are so clear," Lynch said on the latest episode of her Fearless podcast.
>>Listen to the full conversation with Cissie Graham Lynch and Kristan Hawkins:
In the 49 years since Roe v. Wade, America has lost over 60 million pre-born babies.
The historic case was reconsidered following a 2018 Mississippi law that prohibited nearly all abortions after 15 weeks' gestational age, when babies can feel pain. Jackson Women's Health Organization, the only licensed abortion clinic in the state, filed a lawsuit and immediately appealed the law to fight for a woman's right to late-term abortions.
This past December, the case made its way to the Supreme Court. The state of Mississippi argued that all their abortion laws should be upheld from the first to third trimester—and that Roe v. Wade should be overruled—giving states the right to decide about the lives of their most vulnerable citizens.
"There's a misconception that if the Supreme Court rules with and sides with the state of Mississippi, that instantly abortion will be made illegal in our land," explained Hawkins. "I wish it were, but it is not the case."
"We need to be ready as a pro-life movement because really this isn't the end of our fight. In fact, this is why we launched [Students for Life] 16 years ago to be a post-Roe organization. And the army that we've built, the 130,000 students, … it's all been for this moment."
What Should Be the Goal of Pro-Lifers?
"Our goal in the pro-life movement is not to just simply make abortion unavailable. It's also to make abortion unthinkable," Hawkins said. "That's really why I've been calling Christians and pro-lifers across the country to be thinking about: how do we ensure—in a post-Roe America—that no woman stands alone?"
In the 35-minute podcast episode, Hawkins shares how Students for Life has knocked on more than 107,000 doors this year to encourage change in their communities and educate others on the myths related to abortion.
No Longer on the Sidelines
Although Lynch has always been pro-life, she found herself pretty complacent in the past. That was, until the topic of abortion became extremely personal to her.
When Lynch was pregnant with her first child, she suffered from depression and told her husband she "didn't want to be a mom." She cried all the way to the hospital, still not wanting the baby.
But when her second child was born a few years later, several late-term abortion laws were being passed.
"I couldn't imagine that if I went [to the hospital or a clinic] crying and in an emotional state, that there could have been a nurse who told me it would have been OK for me to abort a child in the third trimester up until birth," Lynch said.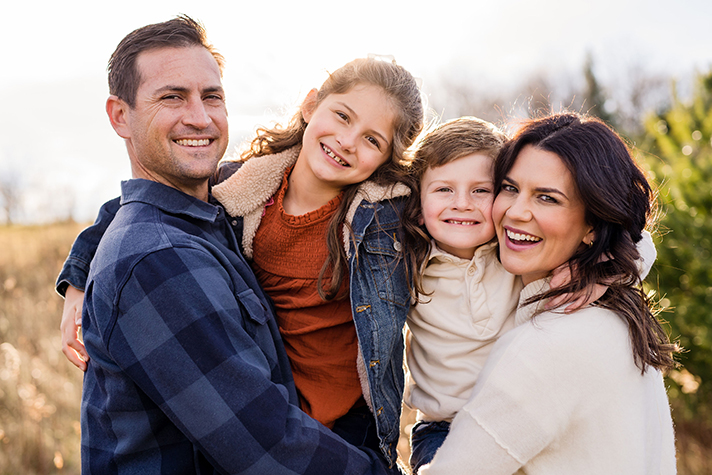 If she'd made that decision, her oldest daughter—8-year-old Margaret—wouldn't exist.
"I think of the lives that have been taken. The scientists, the educators, the lawyers, the mothers and the fathers of the world that [would have] been," Lynch said.
The United States is one of a handful of countries, including China and North Korea, that allowed late-term elective abortion. In most of Europe, elective abortion has limitations even prior to 15 weeks.
"This is an issue that is at the heart of America. I think it is time that we as America stand before the world and [admit] we were wrong," Lynch said.
Want to Help Stop Abortion?
If you haven't actively supported the fight for life, Lynch said it's not too late to join.
"There's always a place in your community, inside your churches [to help]," Lynch said. "It's like Kristan said, women are going to need to be loved on. They are going to need resources. They are going to need to know that they are not alone. So, I encourage you to pray. We need to be praying for what the U.S. Supreme Court's decision will be in June. This is so important.
"I believe this is going to be a huge spiritual battle. … Satan does not want this victory for us. He is the master of confusion and deceit. And the evil that will be unleashed if Roe is overturned—can you imagine what the media is going to do? Can you imagine … all the celebrities and the propaganda? We need to be prepared. And God can prepare us to stand strong and to be able to take action."
>>Want to get involved? Check out StandingWithYou.org.