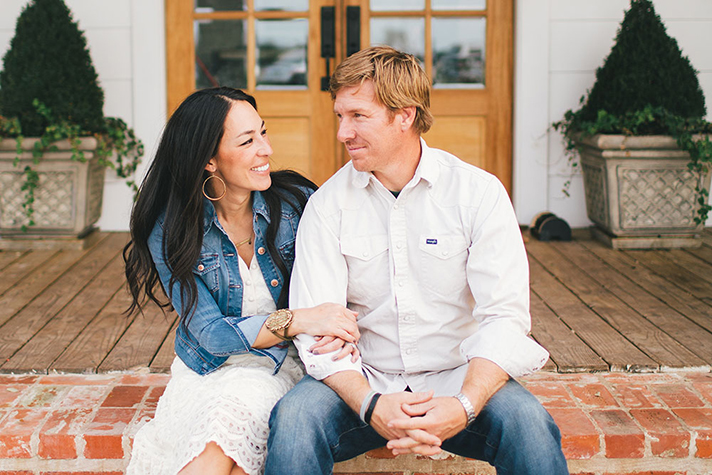 Editor's Note: The fourth season of the hit show Fixer Upper premiered on Nov. 29, 2016. Around the same time, several online articles drew attention to the fact that the show's stars, Chip and Joanna Gaines, attend a church where a biblical definition of marriage is preached. As the couple faces opposition, many in the Christian community are calling for prayer for Chip and Joanna as well as their church.
Last year, the Gaineses took time to talk with BGEA about trusting God, and Chip explained how Billy Graham had an impact on his family's faith in Christ. This article was originally published Oct. 29, 2015.

Since it first aired, popular home improvement show Fixer Upper has garnered more than 24 million viewers, making it one of the highest-rated shows of its kind.
As a result, husband-wife duo Chip and Joanna Gaines, the stars of the show, have cultivated quite the following.
Chip's sense of humor and Joanna's impeccable eye for design are what attract this following.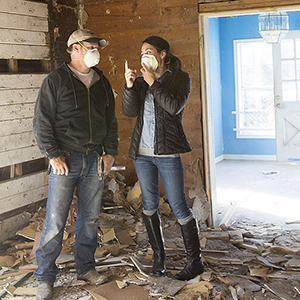 But the true foundation beneath each home they build or renovate is their faith.
Chip's faith journey can actually be traced back to a Billy Graham Crusade the year after he was born.
"The impact that man has had on my life is immeasurable," Chip said.
In 1975, his mother, Gayle, attended a Billy Graham Crusade in Albuquerque. Rededicating her life to the Lord, Gayle was changed that night, and Billy Graham's impact on her would cascade down to the rest of the family.
"His simple sermons brought people from all denominations and churches; whenever they extended an invitation to believe, attendees would swarm to the front," Chip said.
"Even though my mom had been baptized at the age of 8, she decided to go forward to answer the invitation to believe. My parents made attending church a priority, (which) strengthened their marriage, and they involved themselves in a young couple's Sunday school class. In the 1990s my mom worked at Word Publishing, which published books for Billy Graham. She found continued encouragement in his writing."
While Billy Graham set the spiritual trajectory of Chip's life, it was another Graham family member who personally mentored him in living out his faith: Danny Lotz, Billy Graham's late son-in-law.
As a young man, Chip—who attended Baylor University, as did Lotz's three children—spent a week in the home of Danny and Anne Graham Lotz.
"He wasn't a pastor, but he was influential in showing me how to live out my faith, even in a secular environment," Chip said. "He impacted my life by spurring me to shape my choices with my faith and to walk in my faith regardless of my 'calling.'
"He challenged me to process what God was doing in my life and train my mind with God's truth. I learned so much from him, and he always spoke so highly of (Billy Graham), who he said talked the talk and walked the walk. So, to this day I think about talking the talk and walking the walk because of Billy Graham and Danny Lotz."
Faith-Building Obedience
Some years after his time with Danny Lotz, Chip married Joanna and they were expecting their second child when they sensed God asking them to close Magnolia Market—the home furnishings store they opened together—to focus on raising their children.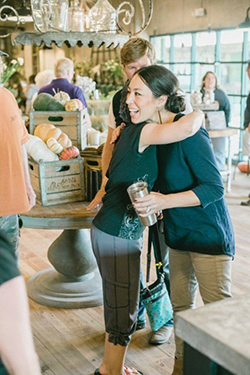 Joanna remembers feeling as though her dream was dying as they closed up shop on the last day.
But more vividly than her sadness, she remembers the peace she felt when God reminded her—on that day—to simply trust Him with her dreams, and with Magnolia Market.
"God taught me to study the Word and believe it, even when it hadn't been fulfilled yet. I really had to cultivate a place of faith that I never had before. I had to trust Him as He would speak His promise to me," she explained.
"This trust brought peace, although my circumstance hadn't yet reflected his promise. His Word doesn't return void, and God was working in my heart to establish deeper levels of trust that I now look back on and am thankful for."
Some time later, a production company heard about the Gaineses' home renovation business and Joanna's background in design—and the rest is history.
And most importantly, God taught them to trust Him with everything—and to make Him their everything.
"Our family has made a commitment to put Christ first, a lifestyle our parents modeled for us very well. They showed us how to keep our marriage and family centered around God," Chip said.
"As for Fixer Upper, we have been surprised at the impact of our faith through the show. We haven't been overtly evangelical, but the rich feedback we have received on family and love all source from our faith. Jesus said the world would know His disciples by their love for one another, and we've glimpsed this in practice and strive for it every day."