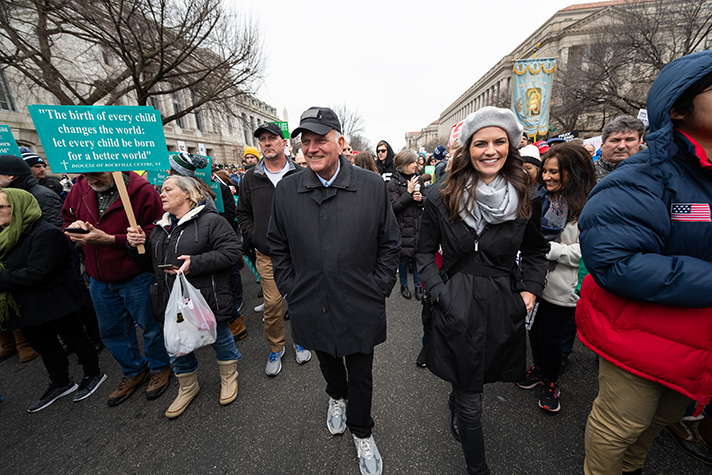 Today in Washington, D.C., Franklin Graham delivered the closing prayer to those gathered at the 50th annual March for Life. The monumental event marks the first March for Life in a post-Roe America after decades of prayer and marching on Capitol Hill for the unborn.
"Father, we thank you for the thousands who have come here for the last 50 years, have stood in the rain, the snow, the wind, the cold, to take a stand for life," Franklin Graham prayed.
According to March for Life's website, 900,000-plus abortions occur annually.
Franklin Graham was among many speakers at the march, including "The Chosen" TV series' Jonathan Roumie, who plays the role of Jesus; NFL Hall of Fame coach Tony Dungy; and Mississippi Attorney General Lynn Fitch, who won the Dobbs case that overturned Roe v. Wade.
Noting this year's March for Life theme, Next Steps: Marching Forward into a Post-Roe America, marchers are advocating for the defense of innocent lives on state and federal levels. They are pushing for a minimum federal standard to protect the unborn against pro-abortion regulations, ending the march at the steps of the Capitol instead of the Supreme Court as in past years. Their ultimate goal is to make abortion unthinkable.
"Abortion by pill and new state laws protecting abortion have made it more critical than ever for believers to stand up for God's truth," Franklin Graham said. "Please pray for protection for these precious lives and ask the Lord to strengthen His people in this important struggle."