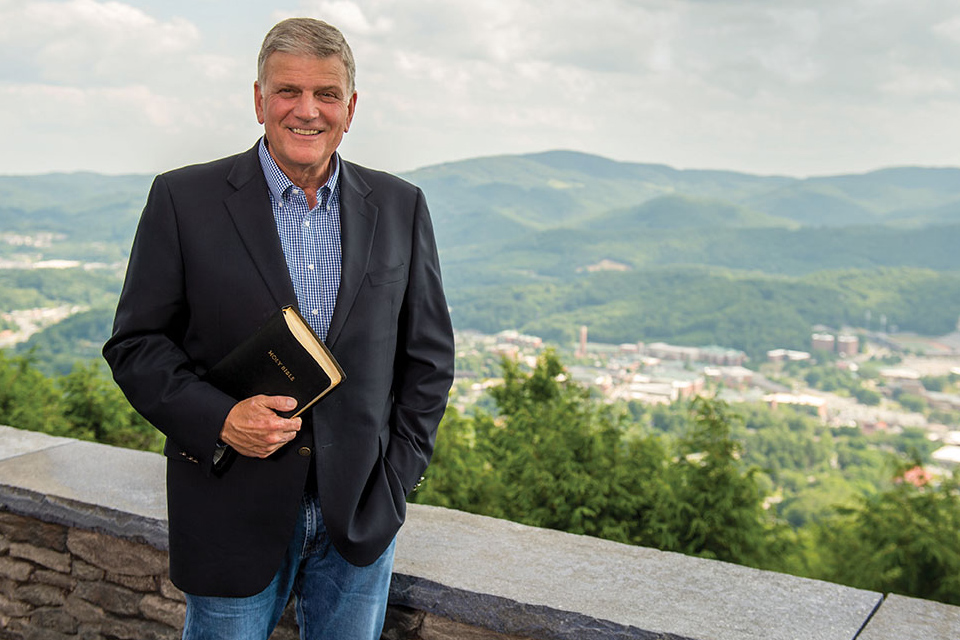 Dear Friend,
I don't think I have to convince you that our nation is in trouble—serious trouble. Some people have even said to me, "Franklin, it's too late for America." Oh, really? One thing I know for sure, the only hope for this nation is Almighty God—and I believe it's definitely not too late if we, as individuals and as a nation, will turn to Him in repentance. We desperately need God's healing.
That's why I have been going to all 50 states this year to hold Decision America Tour prayer rallies. At each state capitol, hundreds and hundreds—often thousands—of truly concerned people stand together to ask God to heal our land. I use God's Word as the guide, from Nehemiah chapter 1. We confess our sins as a nation, right there on the capitol grounds. We confess our own sins and the sins of our fathers. We also pray out loud for our leaders, for the governor of the state and those working in the capitol, and for all who serve in law enforcement. These heartfelt and impassioned prayers can be heard over the capitol grounds—and I hope even inside the capitol building!
New My Hope Program
We would like to make this new My Hope film, "Decisions," freely available to anyone in the United States who will use it to share the Gospel.
Then I ask the crowd the most important question: "Do you know Jesus Christ?" I take just a few minutes to share the Gospel and give an invitation for individuals to put their trust in Him. I share the Good News that God created us and loves us—but we are separated from Him by sin. Yet "God so loved the world that He gave His only begotten Son, that whoever believes in Him should not perish but have everlasting life" (John 3:16, NKJV).
I remind people that when Jesus hung on the cross, God poured out His wrath on Him for all of our sins—sins past, sins present, and sins future. I give those who have never invited Christ into their hearts by faith an opportunity to do it right then, right there, on the capitol steps. We've had thousands across the nation—people in every state so far—let us know they made a decision. If they accepted Christ, I ask them to text the word DECISION to me. We follow up immediately via text and provide resources that can help them, just like we would at a Crusade, except in this case we do it electronically. We give God the glory for every soul saved.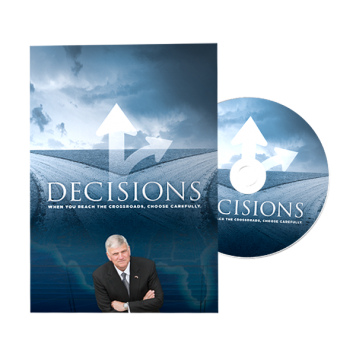 We have asked a number of these people over the months to share what happened in their lives as a result of their decision, and we've taken some of these incredible testimonies and put them in our newest 30-minute My Hope film. It's called Decisions, and it's powerful. It is purely evangelistic. In it, I clearly share how anyone can receive Jesus Christ as Savior. The stories show how people's lives are changed.
You can use the DVD in your church, and you can use it personally. Just invite a friend or a few friends over and watch it with them. It really makes sharing the truth of the Gospel easy.
I hope you will request a free copy today. And be sure to encourage your church to get a copy and show it in the next couple of months. We want to make it available at no charge in the U.S. to every church and everyone who will use it. You can also watch the program online or download it by visiting MyHopeWithBillyGraham.org. Please pray that God will use it mightily.
We have entered the final month of the Decision America Tour. Everywhere we go, there is a real sense of urgency among the people who attend. In Helena, Montana, an 86-year-old woman told me she drove six hours to take part in the prayer rally because our country is in trouble—and prayer makes a difference. It is evident that people are deeply concerned about the future of America, and we need to be deeply concerned. There are nine more stops to go. Ask God to hear and respond to the repentance and prayers of His people for our nation, and ask Him to draw many lost people to Himself in each location. If you live in or near an upcoming state, I urge you to join us on your state capitol steps—and bring friends and family along with you.
This 50-state tour is a huge undertaking for the Billy Graham Evangelistic Association, and we praise God for all He has done, every step of the way. Along with prayer, we ask for your continued financial support for the remainder of the tour—every state is important.
May God richly bless you,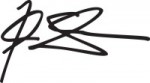 Franklin Graham
President