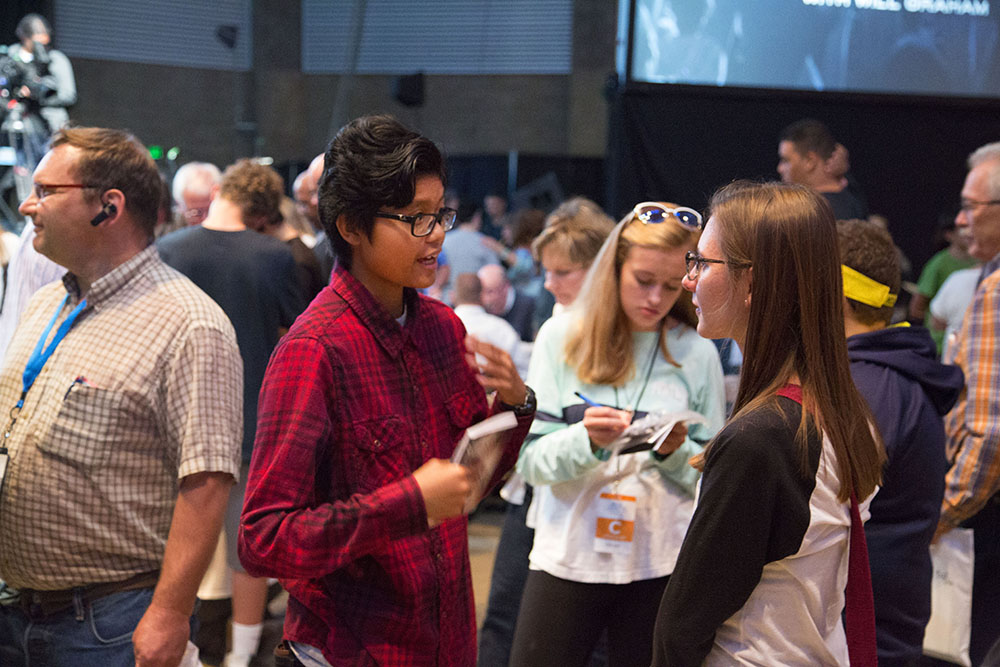 What happens when the world is at your fingertips?
"We want everything now. We don't want to wait. We want instant gratification," Will Graham told a crowd of nearly 1,200 people in Indiana Saturday.
Taking the stage for day two of The Greater Fort Wayne Celebration, Will knew he had to speak to the heart of today's "microwave generation."
That morning, more than 900 people attended the KidzFest children's event. Over 200 made decisions for Christ, most of them under the age of 10.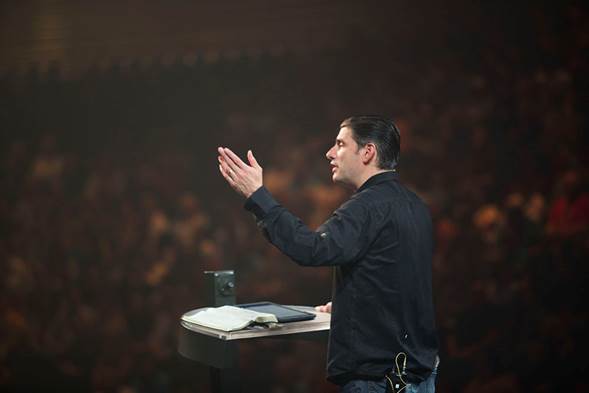 Now, it was time to talk to teens for Student Night.
Telling the Bible story of the Prodigal Son, Will painted the picture of someone who wanted to party and live life on his own terms.
"There are some of you here today, you don't want to be under the control of anyone else," Will said. "Your parents or the church … 'They've got too many rules,' you say."
But suddenly you'll realize "things aren't going the way you hoped," he continued.
That's where our need for God comes in.
Just like the Prodigal Son was welcomed back by his father with open arms, God is ready to forgive us when we turn to Him.
Although sometimes, turning is easier with a friend.
>> See photos from Saturday's Celebration in Fort Wayne.
Hnin (pronounced "nen") was curious about Christianity before coming to Saturday's event, which featured musical performances by The Afters and Jimi Cravity.
The 17-year-old came after being invited by her friend, Felicia, who serves as a counselor for the Celebration.
"I wanted to know more about Jesus," Hnin said.
But being in a Buddhist household makes learning about Christ difficult.
"I want to go to church. I want to go to Bible study. But my parents don't let me," Hnin explained.
"We've been praying for her for a long time. My family's been praying for her," Felicia said with a big smile. Felecia's dad encouraged her to invite Hnin to Saturday's event.
"Then she came and walked forward," Felicia said. "I was just balling! I couldn't stop crying."
"God does answer our prayers. He does give us victories."
Although Hnin didn't make a decision to accept Christ, she's interested in knowing more. Felicia counseled her friend and explained what it means to believe in Jesus.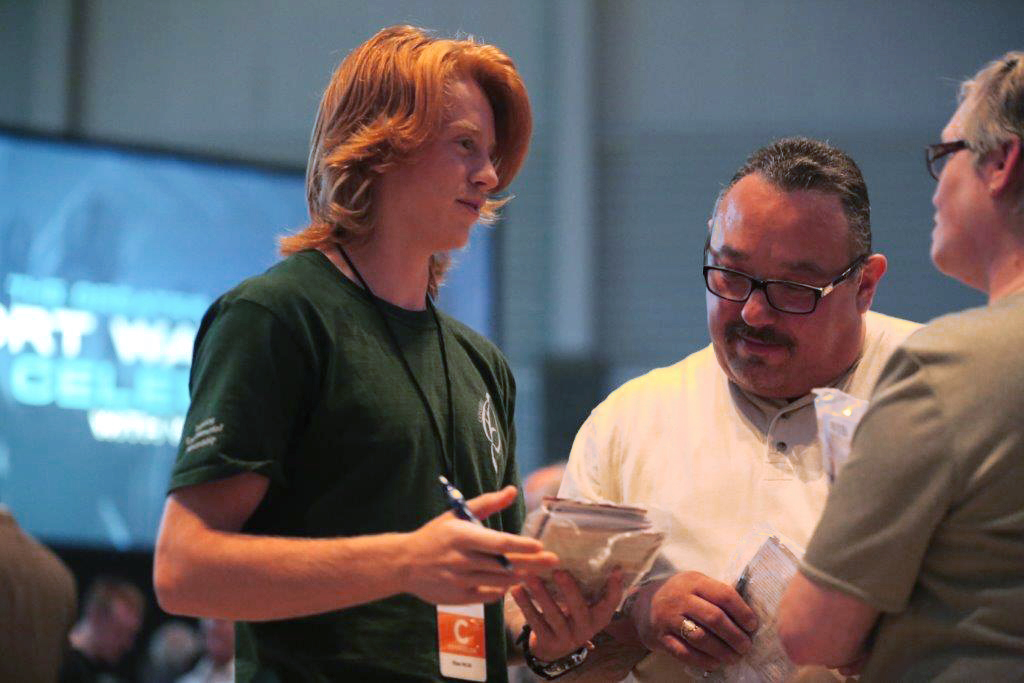 Felicia knows she has to be there for Hnin to help her through this journey—starting with a Bible study session right after Saturday's event. Hnin also agreed to go to church with her on Sunday.
"The love that you show others and the love that you have for Christ can bring others to Christ," explained 14-year-old Etheny, who also serves as a counselor for the Celebration.
Her brother, Ethan, witnessed it firsthand after inviting his close friend, David, to Friday's event.
"I watched him come to Christ," Ethan said. "I can't even describe it. That was the most amazing thing.
"The power of coming to Christ … sometimes we don't always get to [tangibly] see that."
But Saturday, young people like Ethan, Etheny and Felicia all got to see how God can work through them.
And it's a testament to the need for Christians to be a light to those who, like the Prodigal Son, are lost or don't know their way.
"Doing our own desires, we are running away from God," Ethan said. "We might be blind to it—to our own sins—until someone shows us the absolute truth … and that's in Christ Jesus."
Will you pray for Hnin, David, and hundreds of others who walked forward during the invitation to accept Christ this weekend? Their walk with God is just beginning and it won't always be easy.