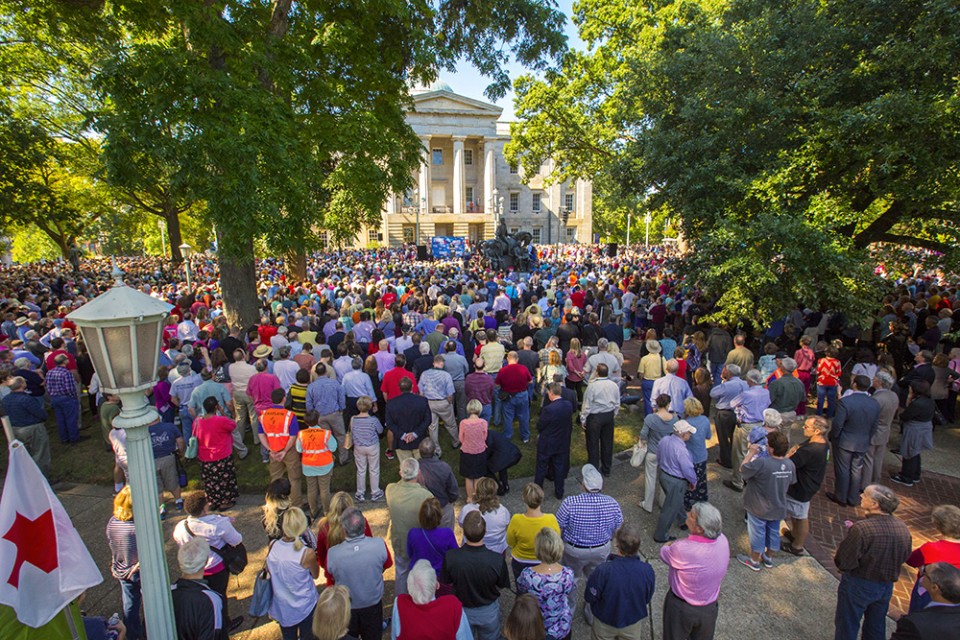 Franklin Graham and former Hollywood stuntman Will Harper share a couple of common bonds: their love of motorcycles, for one, and testifying about God's faithfulness.
When Harper heard Franklin Graham is bringing the Decision America Tar Heel State Tour—one-night evangelistic events—to eight North Carolina cities next month, he felt called to action.
"I feel [Franklin Graham is] led by God all the way," said Harper, who lives near Greensboro, North Carolina.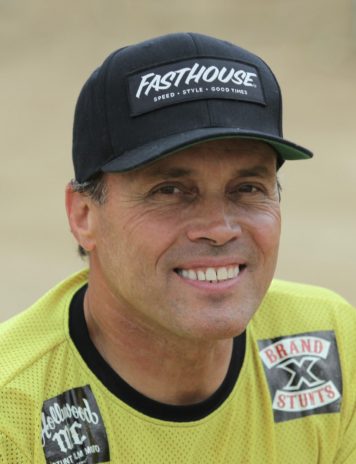 The former professional Motocross racer attended a special evangelism class that the Billy Graham Evangelistic Association offers ahead of the tour. It was an opportunity, he said, to share his life story and transformation in Christ with others attending.
The 64-year-old regularly gives away the book he wrote about his journey from Hollywood success to hitting rock bottom. Like Franklin Graham, he's traveled the world telling how God rescued him from discontentment and gave him purpose.
"I thought it would mean more," he said, referring to the Motocross championships, stock car races and big paychecks he once lived for.
Then came injuries, a failing marriage and the death of his older brother. To deal with the pain, Harper started using and dealing drugs.
Eventually arrested, he literally faced 100 years in prison. One day, Harper opened the Bible and just started reading. After four months, he surrendered his life to Christ.
"I cried more tears than I've ever cried in my life. I could not believe just how good I felt. I thought, 'I might be in prison for the rest of my life but I'm finally free.'"
By God's grace, his sentence was reduced to two-and-a-half years. Harper calls that period of time "Bible college," referencing how passionately he studied the Scriptures.
Clean and sober for 15 years now, he feels an urgency to tell others about a Father who loves them unconditionally.
"Maybe that's why I went to the Christian Life and Witness Course," Harper said. "Maybe it's God saying, 'Hey, time is short. You need to do everything you can to save as many people, expose them to the Gospel.'"
'Bless That Man'
That's what motivates Ellen Livingston, too. A resident of Waxhaw, North Carolina, she's fired up about the Tar Heel State Tour.
The events aren't designed for just Christians, she said. "You can bring your friends and they can come to know the Lord."
Livingston signed up to volunteer and get the word out. Hitting the streets of her small town, she's talking to business owners and pastors, giving them posters, flyers and information packets.
>>View opportunities to get involved in your city's Decision America stop. 
She and other volunteers are praying for Franklin Graham to share a powerful message of hope with their community.
"Bless that man that he does this, because it's not easy," said Livingston, acknowledging everyone isn't always receptive to the idea of God.
Nevertheless, she said, "This is a once-in-a-lifetime opportunity for us. People need to go and pray for our country." To turn back to God, she said.
'What a Difference a Savior Makes'
She and Harper are among many who want others to know the peace and joy they can have in Christ.
"It's not like you're never going to have a problem again," Harper explained. "Now I have the strength to face the problems head on. I'll fight and I get through it, and I'm stronger.
"It's been an amazing life," he said. "What a difference a Savior makes."
God loves you and has a purpose for you. Start here.