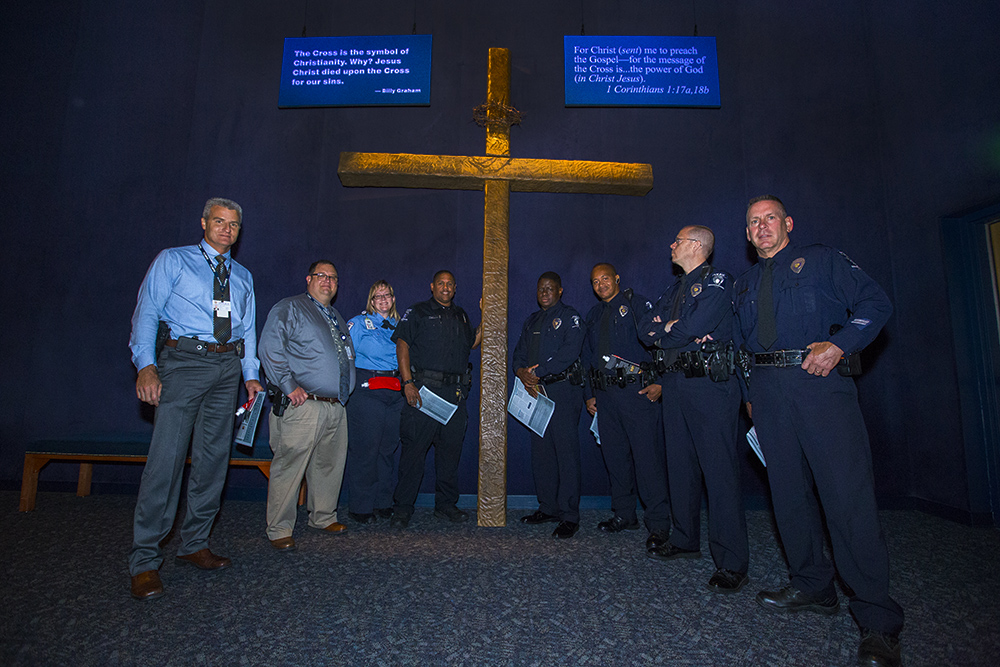 Law enforcement officers, paramedics, firefighters and their guests enjoyed a breakfast and tour in their honor on Friday, August 19 at the Billy Graham Library.
Smiles were apparent as first responders from at least seven counties in the Charlotte, North Carolina, area enjoyed a hot buffet breakfast, caught up with one other and made new friends.
They also heard a Christ-centered message from a fellow first responder—a local law enforcement officer who volunteers as a crisis-trained chaplain on the Billy Graham Rapid Response Team.
Sonya Johnson, promotions manager for the Billy Graham Library, said this was the first event the Library has held for first responders. "They serve our communities so selflessly, and this breakfast was just a small way to honor and thank them."
Many of the attendees had never been to the Library before—most saying they'd meant to visit but just hadn't gotten around to it.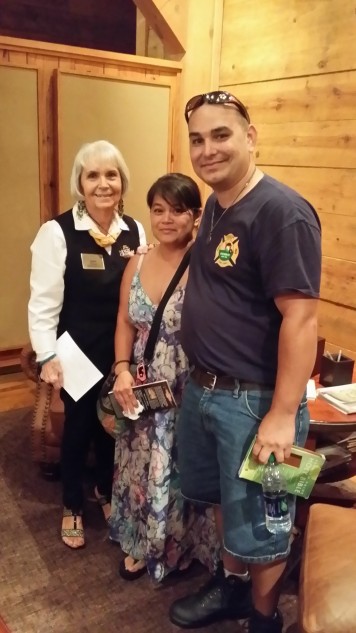 More than half stayed and went through The Journey of Faith tour, which tells the story of Billy Graham's journey from a humble farm boy to an international ambassador of God's love—all while presenting the Gospel of Jesus Christ.
Anthony, a firefighter from Gastonia, North Carolina, had hoped to bring his friend, Yowanard, with him to the breakfast and tour, but she had to work. After taking the tour himself, Anthony was determined to help his friend experience it as well. He decided to go get her and bring her to the Library later that day.
By the time Yowanard walked into the prayer room at the end of the Journey of Faith tour, she was sobbing.
A Library volunteer, Joan, explained the Gospel to Yowanard, noticing that she already seemed to know a lot about Jesus Christ.
Yowanard was ready to pray and receive Christ as her Savior but was crying so hard she couldn't get the words out at first. But she managed to express that she was sorry for her sins and ask Jesus into her life.
"After she prayed, she had the sweetest look on her face," Joan said. And that's when Anthony came into the prayer room. "He knew she needed the Lord, so he [had] brought her back. He was just beaming."
Before they left, Joan gave Yowanard a Bible to help her grow in her faith. She got a fresh start that day, and it appears to have come about because God used an ordinary man who was willing to be a faithful witness—and a good friend.
Are you searching for peace with God? You can invite Christ into your life today.