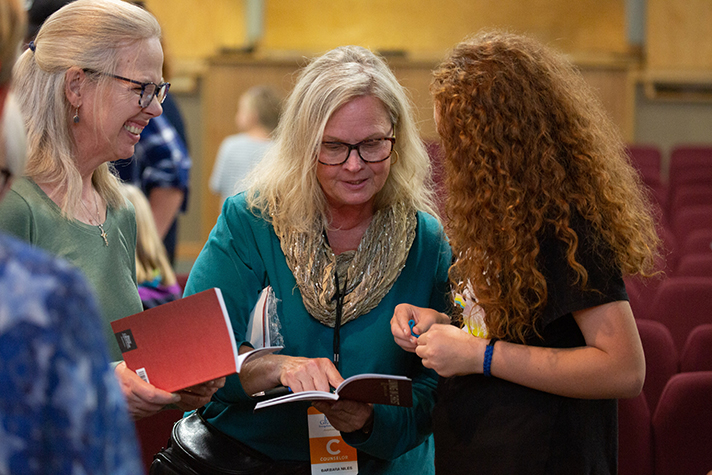 Smack in the middle of dual mountain ranges, Montana's Bitterroot Valley overflowed with truth.
It wasn't your typical Wednesday night in the small town of Hamilton. After months of prayer and preparation, the Big Sky Celebration with Will Graham was finally here.
Though Hamilton's population is only around 4,800, about 1,200 people from the area packed the Hamilton Assembly of God. But just because the event wasn't held in the typical stadium or arena, Will Graham didn't hold back.
"If there's something that's plaguing Christians and those in the Church, it's bitterness," he said.
>> See photos of the Hamilton Celebration.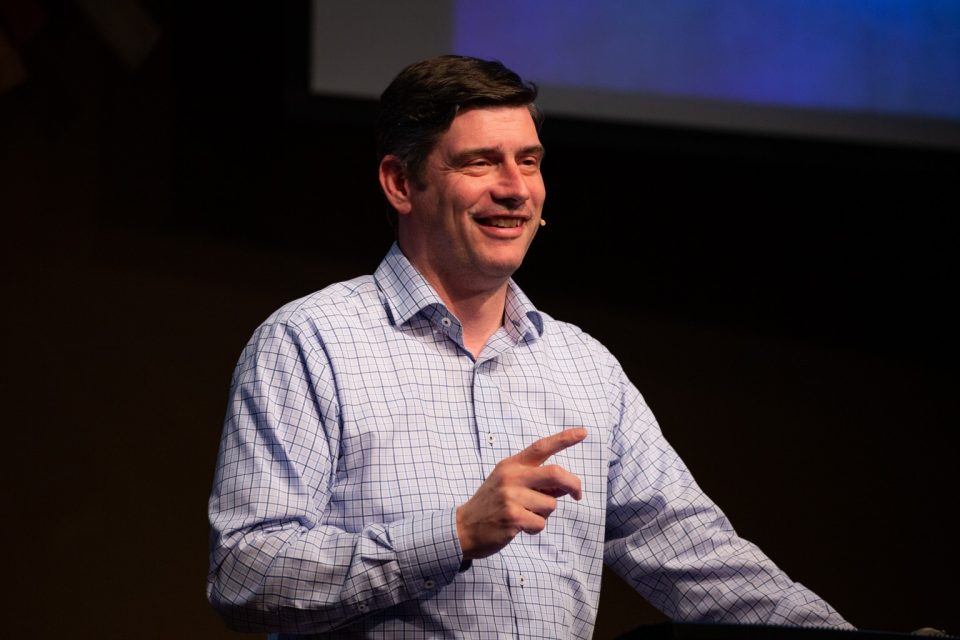 The Bitterroot Valley was named after the Bitterroot, a hardy plant that can live for over a year without water and grows in gravelly, dry soil.
Similar to people living without hope.
"There's some of you today—your lives are broken, you're miserable, you're bitter, you're angry," Will Graham preached.
That's why Dwayne Totzauer came to hear Billy Graham's grandson—for a restart.
The former youth pastor's pained expression said it all. "I'm sick of the anger in my life. It's just been a real struggle," he said.
Totzauer's admittance paints a true picture—that Christ-followers don't have it all together.
Pointing to his family, he said, "We're all struggling." Totzauer walked forward to rededicate his life to Christ, accompanied by his wife and his teenage daughter.
They needed to be reminded of God's faithfulness through hard times.
Christian artist Aaron Shust, who led powerful worship Wednesday, noted Montanans' resilience. "It's the pioneer heart," he said. "That tough, independent spirit. That's what I see."
Even when life throws you curveballs, Jesus can help you not only get up, but live an abundant life.
"We can walk this life full of joy, full of peace," Shust said. "That's the hope that we have."
Diane Mann knows that contentment. Taking in the vibrant atmosphere, she exuded the light of Christ. "I am joyful," she said. "I have a wonderful sense of purpose, that God directs my footsteps. Even in the storms of life, He's there."
Wednesday, hard hearts were softened by the power of the Gospel as many surrendered their lives to Christ.
Bitterroot Valley won't be the same.
"If you're a bitter person, you're not living according to Christ," said Will Graham. "We should be the most exciting persons, the most pleasant people if we're living in Christ."