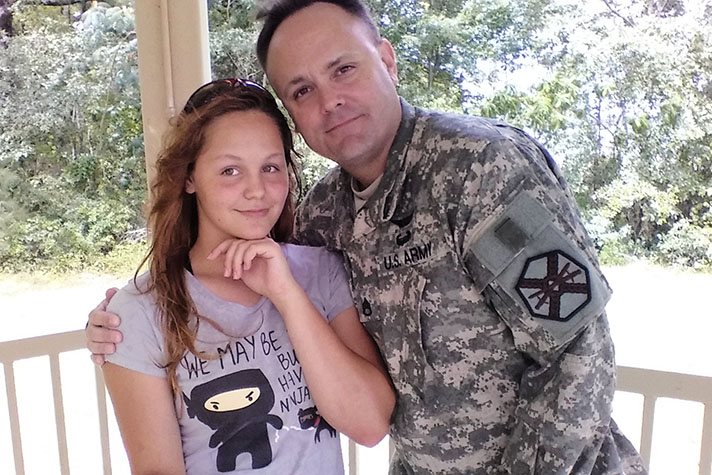 "My daughter was definitely not into it."
For weeks, Heather Sebring's church talked about the Decision America Tour with Franklin Graham. Then there were the billboards all over Clarksville, the second stop on Franklin's four-city Tennessee Tour in May.
Everyone in the area seemed to know about it, but for 16-year-old Meghan Sebring-Morris, she could take it or leave it.
"She's been my biggest ministry," Heather said of her daughter, who, in the past, has been turned off by hypocritical churchgoers.
Heather's husband, Travis Morris, on the other hand, was "determined to go."
That Thursday night, the three of them piled in the car and headed to Liberty Park, arriving an hour-and-a-half early, then hauling their lawn chairs up a hill from the marina to get a good spot.
As a soldier who served in Iraq, Japan and Egypt, Travis is now stationed in nearby Fort Campbell and works as a firefighter and EMT. His original plan that night was to volunteer at the first aid tent set up at Liberty Park, but after an exhausting shift that day, Heather wondered if they should even go.
She's glad they did.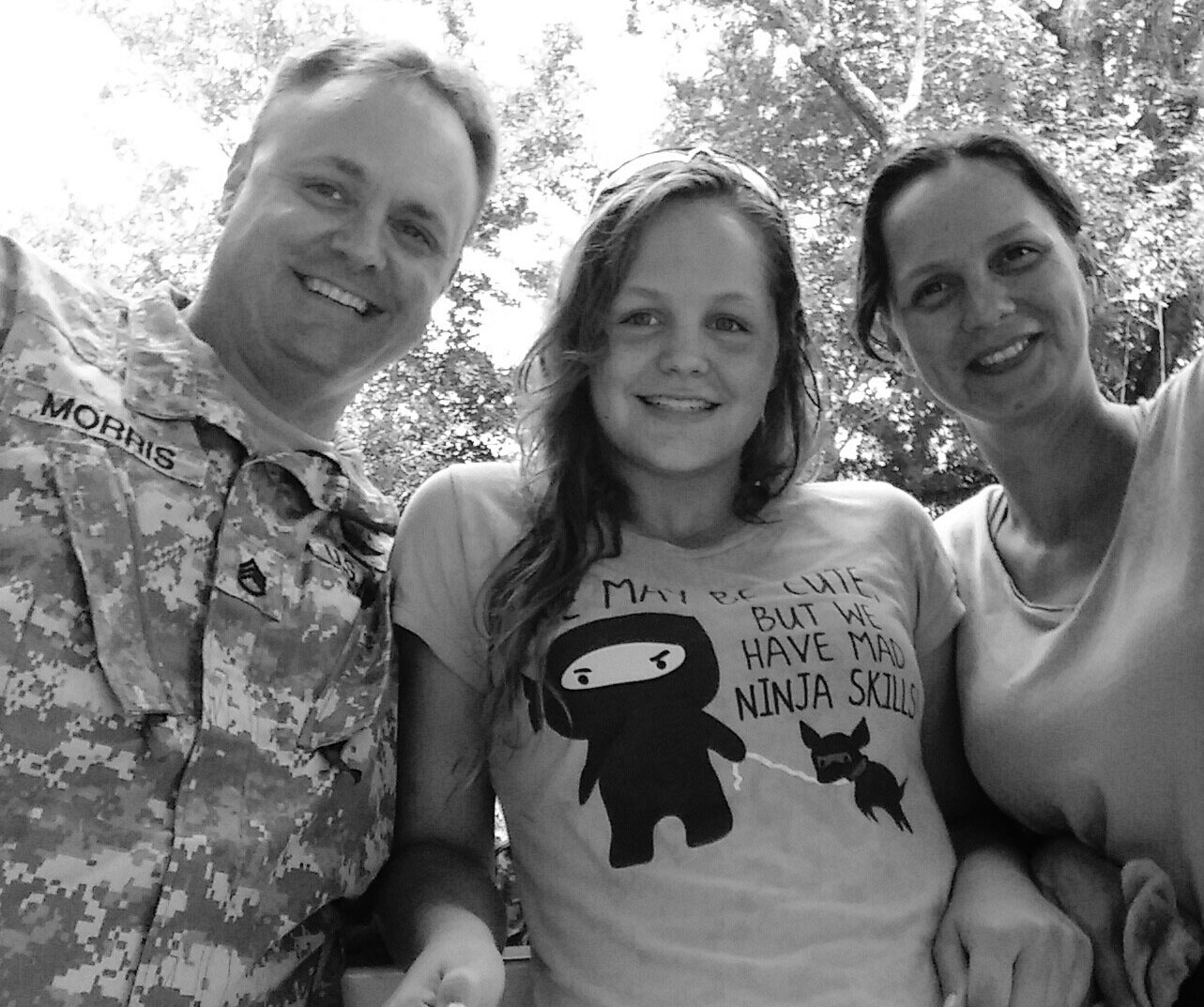 Before Franklin spoke, Jeremy Camp led the crowd of about 4,600 in high-energy worship. Heather says the music was one of the biggest "heart-openers" for her husband and daughter that night, and by the time Franklin addressed everyone, his message took root.
He talked about Jesus' painful and humiliating sacrifice for us on the cross, and how we shouldn't be ashamed to call Him our Lord.
Like many teens, Meghan had been feeling a bit isolated, Heather shared, and like God wanted her to be some kind of robot, doing whatever He wants. Heather has been pouring into her daughter that God made her unique with a specific purpose and gifts—and that Jesus came to give her freedom and life.
The night of the tour, Heather said, "Franklin Graham and Jeremy Camp tied that together for her. … Finally, she decided, this is the end of fighting it."
When Franklin invited people in the crowd to stand where they were as a sign of committing their lives to Christ, Meghan stood. And so did her dad.
Travis was baptized years ago, but just this year has started seeking out God. He told Heather after the tour stop that it was time to recommit his life to Jesus; he'd been trying to do things his own way too long. Heather says he's been putting faith "in regulations and in man," but when he stood from his lawn chair that Thursday night, he stood to acknowledge that Christ is in charge.
Normally, he'd want to head out early to beat the traffic, but this time, he wanted to stay until the end.
"There was a sense of not wanting to let the moment go," Heather said.
As the family soaked up this life-changing moment, a chaplain with the Billy Graham Rapid Response Team approached them. The chaplain shared his own story of accepting Christ later in life, "which was really encouraging to my husband," Heather said.
In the meantime, Meghan shared the decision she and her dad had just made by texting it into the BGEA team as Franklin suggested. The pair has been getting follow-up texts since then to help guide them in their faith.
"They've been sitting in the living room together and sharing what they clicked on and read that day," Heather said. "It's kind of become a family share session."
Prior to the Decision America Tour, Heather had been worrying about her family. What if something happened to her? Where would that leave her husband and daughter? Now, she says, she's content knowing their souls are secure in Christ and that they are looking to Him for guidance.
"I'm eternally grateful that Franklin Graham chose Clarksville."
The Decision America Tour with Franklin Graham continues this October in Texas. Check this site regularly or follow BGEA on Facebook for updates.