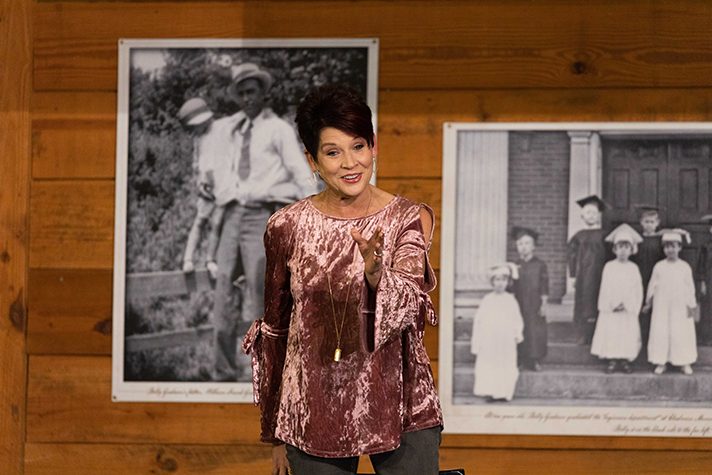 "Prepare Him room."
Those words from the famous Christmas carol set the stage for the Billy Graham Library's annual event, Ladies Night Out, Friday night.
That and the peaceful beauty of the Library decorated for the Christmas season.
Donning festive outfits, women came from around the region for the Library's first Christmas event of the year. Some came with friends, others came alone—all came to be reminded of what truly matters amid the busyness of the holidays.
"Let's just slow down time for a moment … and focus on preparing our hearts for the season," Jennifer Rothschild, speaker at the event, told the listening crowd. "Because if we don't prepare our hearts, then we might miss out on all the blessings that are really intended for this season."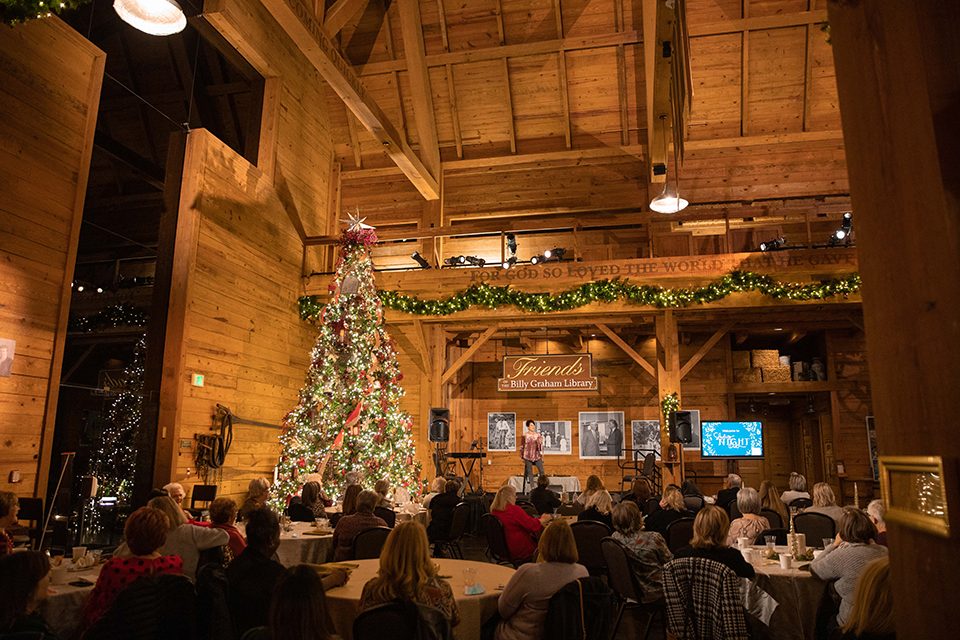 Cleaning Out the Clutter
At the age of 15, author and Bible teacher Jennifer Rothschild's life changed when a rare degenerative eye disease took away her eyesight. In the midst of that tragedy, God reminded Rothschild that He was in control.
"I didn't totally understand it, but I think what God was beginning to do that day in my heart was teaching me that truth," she said, referring to the old hymn "It Is Well With My Soul."
Sometimes, Rothschild explained, we get so caught up in our circumstances, that our hearts cannot receive the peace God offers. "It wasn't well with my circumstance … but He had made it, He was making it, and to this day, He still is making it well with my soul."
This idea hit home for attendee Ruth Baker, who recently cleaned out her refrigerator to prepare for defrosting the Thanksgiving turkey. She went through everything, combining jars and throwing out old food. "I had to combine several jars of pickles to get ready to properly defrost that turkey," she said.
"We don't want to miss the impact of what is about to unfold in our living rooms, in our churches, in our country, in our hearts. We want to prepare our hearts so we can receive our King." —Jennifer Rothschild
Trading Fear for Faith
After high school, Rothschild was determined to go to college. She enrolled, got her dorm room furniture, and, as the start date drew near, suddenly realized she'd have to do it all alone.
"I remember telling my mom, 'How am I going to do this? How am I going to know when it's safe to cross that street in the middle of campus, and who is going to tell me what food is on my plate?'" she said. "I remember that fear being overwhelming."
But she still went, and discovered faith is bigger than fear.
"Fear can just slowly make your heart so tiny that there's no real room to receive your King. … So to prepare for the season, just ask God to expand your faith and trade that fear for faith."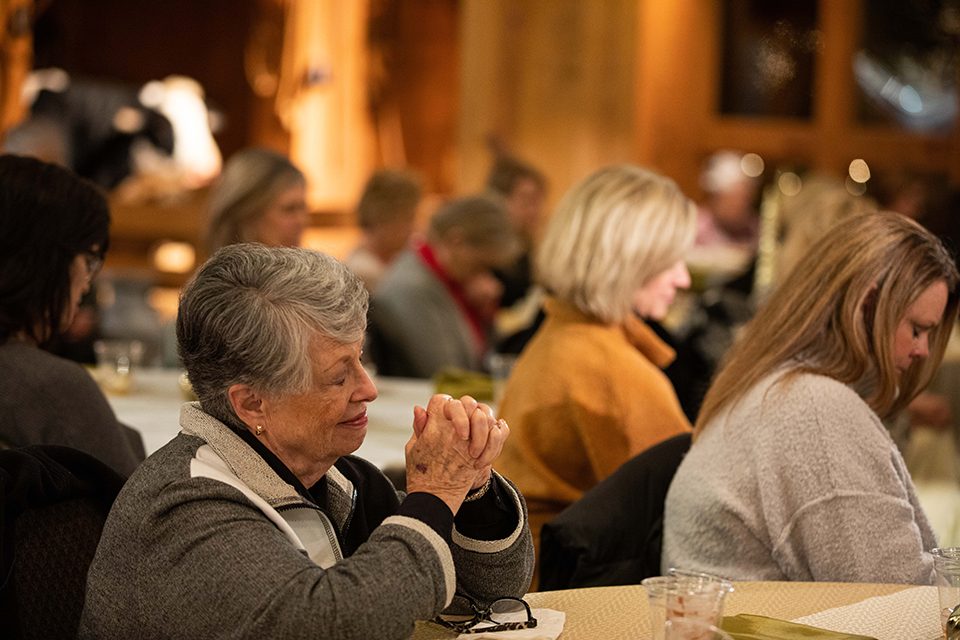 Cindy, who drove over an hour to attend Friday's event, couldn't agree more. She's seen "people lose people" throughout the past year, even among the group of friends who came with her to the Library. They need to know that with God all things are possible, she said. They need to make room for Him to work.
Beside her, her friend Sue nodded her head. "The clutter that comes out of this season blocks the meaning of the season."
As you prepare your home for the holidays, how can you also prepare your heart? 
Looking for the freedom and hope Jennifer Rothschild talks about? Read through these four steps.