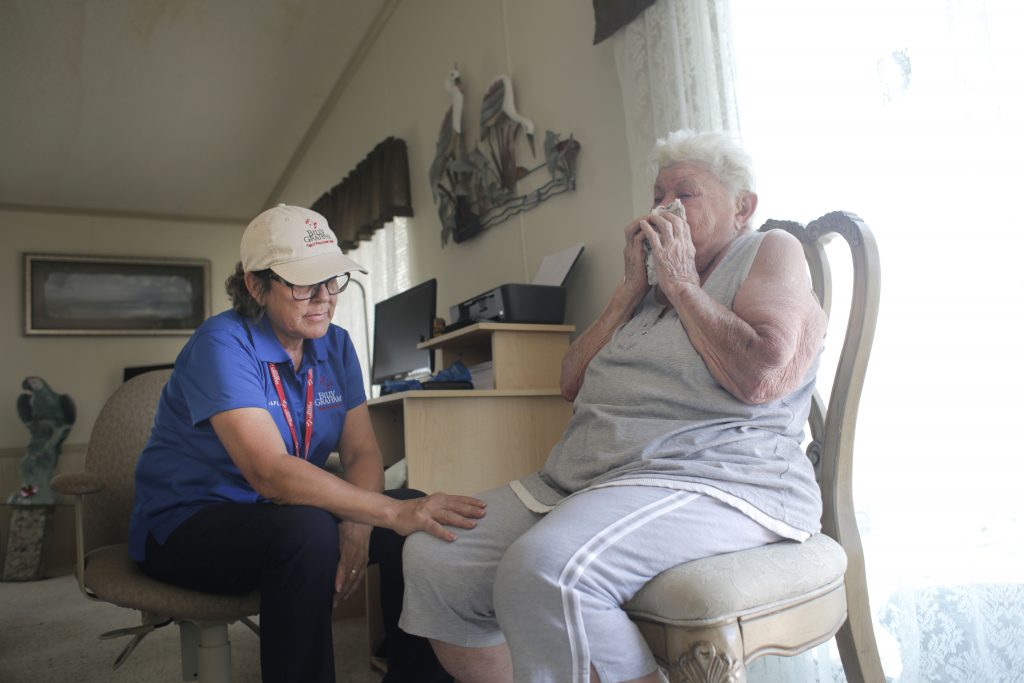 Billy Graham Rapid Response Team chaplains are continuing to minister in Florida following a number of fatalities and widespread destruction from Hurricane Irma.
The fierce storm battered the low-lying Florida Keys before making landfall along the state's southwest coast Sept. 10-11.
Billy Graham chaplains are deployed to communities or shelters in seven cities—Key West, Ft. Myers, Naples, Tallahassee, Jacksonville, Tampa and Cocoa Beach.
As time ticks on, they're hearing a lot of hurt and frustration from residents.
"People are frustrated with a slow recovery. They're mad at God. They're broken, and they don't know which way to turn," said Jack Munday, international director of the Billy Graham Rapid Response Team (RRT).
>> Help send Billy Graham Rapid Response Team chaplains into disaster zones to share God's love in times of crisis
"Our chaplains provide encouragement, listening as survivors share their stories and emotions that they've bottled up inside," he said.
"[Chaplains] open the door for people to vent and release all of that pain, and then they're there to hug them, to pray and share God's hope in Jesus' name."
With the extent of devastation from Hurricane Irma, the Rapid Response Team is continuing to evaluate ministry opportunities in additional areas.
"People are resilient. They want to move forward, but they also know that this is going to be an exhausting journey that will take weeks, months or even years," said Munday. "Some would love to go home, but their home no longer exists. In some cases their job no longer exists.
"Just knowing somebody cares and wants to support you in your darkest days can be enough to give somebody hope," he said.
"We'll be there to offer the hope and comfort of Jesus Christ as they begin to find their 'new normal.'"
In addition to efforts in the southeast, ministry will continue in Texas where more than 100 chaplains are currently ministering to residents affected by Hurricane Harvey.
With significant ministry resources already committed in Texas, a RRT Mobile Ministry Center based out of the Billy Graham Evangelistic Association's Canadian office also made the trip to Florida. Chaplains are working alongside disaster relief organization Samaritan's Purse, which is already sending emergency supplies to the Caribbean.
Please continue to pray for all those affected by the back-to-back deadly storms and widespread loss, as well as for Rapid Response Team chaplains offering emotional and spiritual care to those in need.