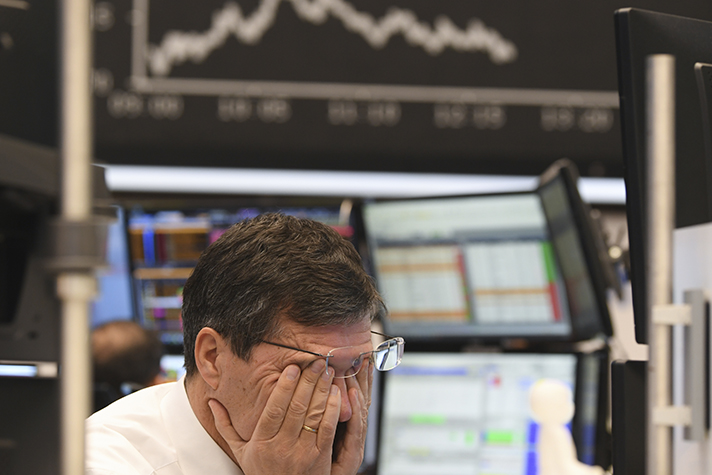 You keep him in perfect peace

 

whose mind is stayed on you,

 

because he trusts in you.


—Isaiah 26:3 (ESV)

In the past month, an article about worry over the coronavirus has been viewed 17,000 times on BillyGraham.org.

The fear is palpable.

"As our nation prepares for the worst, our prayers are with those who are suffering as a result of the coronavirus," Franklin Graham posted on Facebook Thursday. "There are those who are sick, those who have lost family members, and those who are put into economic difficulties due to this virus."

>> Share these 10 Bible verses to help others find peace

Wednesday alone was a big day for coronavirus news as the World Health Organization declared it a pandemic. The same day, the United States announced a travel ban from most European countries to the U.S., except for American citizens. After one pro-basketball player tested positive for the virus, the NBA cancelled their season.

A day later came the announcement that NCAA tournaments would be cancelled, just as March Madness would normally be ramping up. Other major sports leagues are following suit.

>> Will Graham offers a word of encouragement amid global fears

As many cities and venues aim to limit large gatherings, Franklin Graham is calling people to prayer.

"Let us join together in praying that God will give the medical community a vaccine and effective treatments that will save lives," he wrote on Facebook. "Also pray for President Donald J. Trump, Vice President Mike Pence, and other world leaders as they make tough decisions that impact all of us and the well-being of the nations. We need to ask God for His wisdom, help, and provision."

In his book, Living Beyond the Limits, Franklin Graham once wrote about fearing for his own life in war-torn Angola in the early '80s.

"Fear cannot take hold unless it is fed," he wrote. "If we dwell on a perceived threat, panic will take over. If we dwell on Christ, peace will prevail."

>> Billy Graham quotes to help fight your fears

The same is true today. While media reports and a plunging stock market may throw people into a panic, centering your life on Christ and keeping the focus on Him can calm those anxieties.

While there are still unknowns, He is constant, unchanging and all-powerful—not just today but for all time.