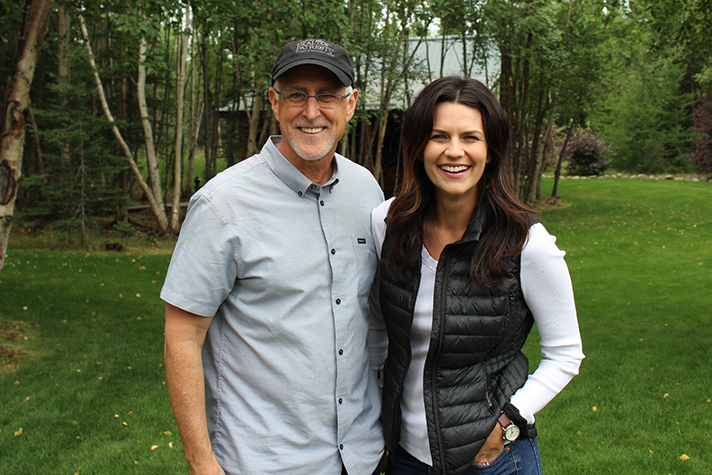 "Your children will be like olive shoots around your table." —Psalm 128:3b
How can you teach children truth in a world of conflicting values where they're bombarded by misleading information at their fingertips?
It's not easy.
That's why Cissie Graham Lynch hosted apologist and former homicide detective J. Warner Wallace on her Fearless podcast. Wallace has used his investigative skills to prove that Jesus is real—and he's written books to help kids understand this truth.
Naturally, children have inquisitive minds, which result in lots of questions.
"We have this short window to speak truth," said Lynch, the mother of 8-year-old Margaret and 5-year-old Austin. "We all need to be prepared to answer many of these questions children will have. We need to be able to have practical ways that we can help our children think for themselves—and [know] how to help them understand what truth is."
On her latest podcast episode, Lynch asked Wallace questions she's had from raising her own children, along with questions they've asked her, such as why God allows bad things to happen.
Wallace encouraged Lynch not to dumb down her answers, but "throw the ball in the way that they can catch it" because many children can understand things at a higher level than expected.
"We want our kids to be clear thinkers," Wallace said. "I want to teach kids [to think] critically. … Kids have to understand how you learn things, how you can know something is true."
And what's not true.
"A lot of it is … teaching our kids where there are logical flaws in thinking," Wallace continued, providing tips on how to do so.
There's a lot of patience involved, but it's worth it.
"The promise of God in eternity, our kids need to know this, is not that you will go to heaven because you're good. The goal is in eternity that you will be reunited to the Master that you so desperately miss," Wallace said. "So, if our kids don't love Jesus enough to want and to expect to suffer, … to be criticized, to be ostracized sometimes, to be falsely accused of all kinds of evil because of Him, then they're never going to do it.
"We have to do all we can to show them that the goal that God has in eternity is to be reunited to Jesus. He is not just … the way to get there; He's the goal of going."
Check out this inspiring conversation about the next generation by listening to the full podcast episode.