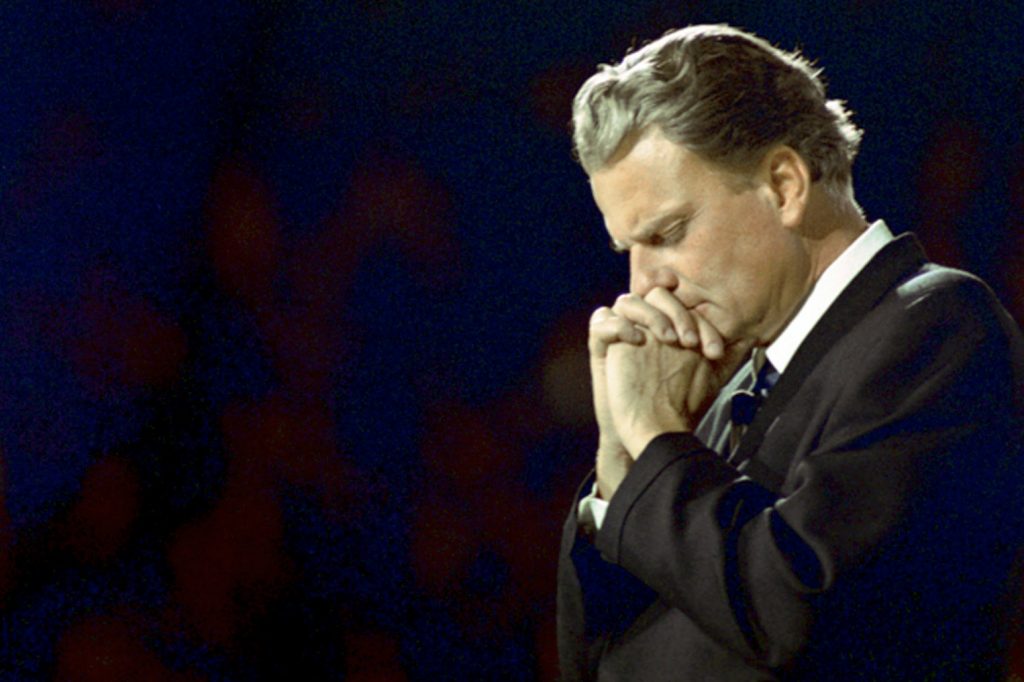 One generation shall commend your works to another,
    and shall declare your mighty acts.
—Psalm 145:4 (ESV)
Charlotte, North Carolina—the birthplace of Billy Graham and home of the global ministry that bears his name—will soon house a state-of-the-art archive center to carry his legacy to new generations.
The Billy Graham Archive and Research Center will be built near the Billy Graham Library in South Charlotte.
>>Preserve truth for future generations through the Billy Graham Archive and Research Center
"When the new center opens, … pastors, students, and researchers from around the world will come to study my father's archives and learn about ways to do the work of ministry," Franklin Graham wrote.
He said his prayer is to see new generations of Christ followers learning from the past and asking God "to do a mighty work in our world today."
99 Years of History
When Billy Graham went to be with the Lord on February 21, 2018, he left behind a legacy of faithfulness, humility and a lifelong devotion to proclaiming the Good News of Jesus Christ. After more than 99 years on the planet, he also left behind a treasure trove of historical records, sermon manuscripts, letters, photos, audio and video collections, and memorabilia.
These historical artifacts used to be housed in several locations, including Wheaton College in Illinois; Mr. Graham's office in Montreat, North Carolina; the Billy Graham Evangelistic Association (BGEA) and the Billy Graham Library in Charlotte. Last year, Franklin Graham announced his father's archive material would be consolidated and housed under one roof.
"This is a strategic and timely task for this moment in BGEA's history," said Dr. David Bruce, who served for many years as Billy Graham's executive assistant and is now leading the efforts to preserve and share the evangelist's archive material.
Dr. Bruce said the BGEA has a responsibility "to shepherd and preserve these materials for future generations" and to encourage current and future evangelists, pastors and leaders "to carry on the task of sharing the Good News of the Gospel—just as Mr. Graham had given his life to do."
Those who visit the Billy Graham Archive and Research Center to study the evangelist's life and ministry will be able to view:
Bibles and sermon notes Mr. Graham carried into the pulpit during his Crusades
Letters sent to and from heads of state and other leaders, including Queen Elizabeth II and President Ronald Reagan
A hand-typed copy of Mr. Graham's first book, Peace with God, in Estonian, which was secretly passed among Christians behind the Iron Curtain during the Cold War
Personal journals and writings
Audio and video files of Crusades and other public appearances
This is in addition to the vast collection of photos and memorabilia housed inside the neighboring Billy Graham Library, which is open to the public. Mr. Graham's childhood home and his gravesite, as well as the gravesites of his wife Ruth and several ministry team members, are also located on the Library grounds.
Uncharted Territory
The archive project is taking BGEA into uncharted territory as it seeks to preserve 70 years of history. Much of the archive material—such as Mr. Graham's correspondence with U.S. presidents, his message to America after 9/11, and his unprecedented visits to communist nations like North Korea—is part of the world history of the 20th Century.
It is also part of the 2,000-year history of Christian evangelism. And that's what BGEA leaders are intent on protecting and sharing with the next generation of men and women who will proclaim Gospel truth to an increasingly secular world.
As Dr. Bruce explained, "This compliments Mr. Graham's long desire that he would, in the words of the Psalmist 'declare your power to the next generation, your mighty acts to all who are to come.'"
Your support of the Billy Graham Archive and Research Center gives others a chance to explore Mr. Graham's ministry—and encourage them to further the Gospel.