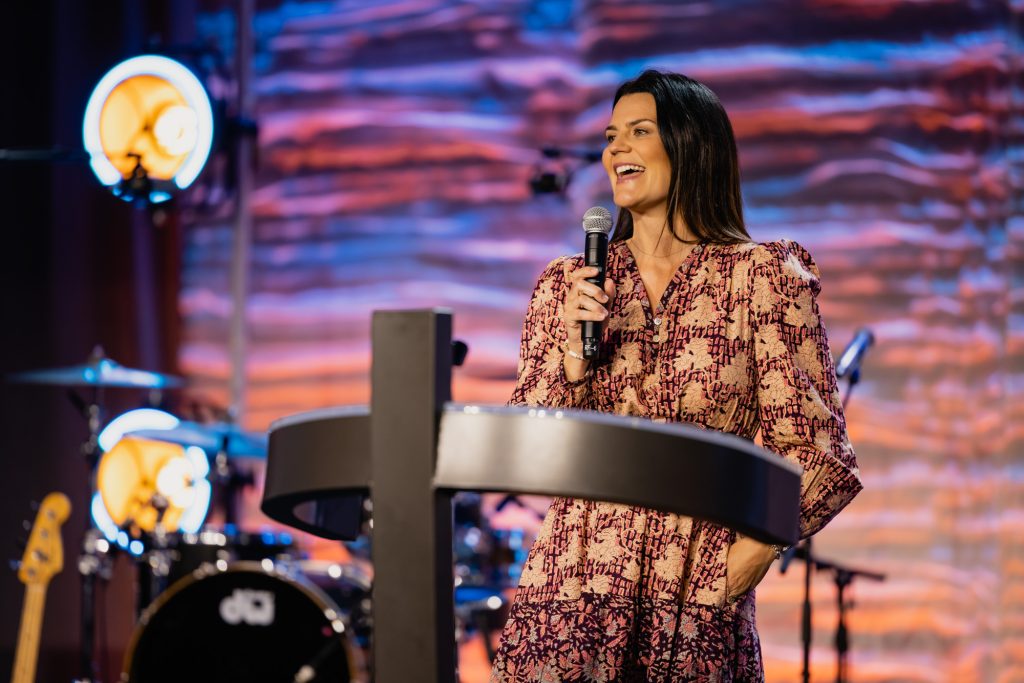 Cissie Graham Lynch stood before 1,200-plus conference attendees with a heart for disaster relief on Friday to deliver an important message.
"You, the volunteers, are the driving force of everything we do at Samaritan's Purse and the Billy Graham Evangelistic Association," Cissie said during the Sharing Hope in Jesus' Name Conference in Orlando. "You make it possible."
A last-minute schedule change allowed Cissie the chance to come and encourage current and future Billy Graham Rapid Response Team (BG-RRT) chaplains and Samaritan's Purse volunteers.
Cissie has had a front-row seat to both ministries as her Fort Myers community was hit by Hurricane Ian in late September. Eight months pregnant at the time, she served as a Samaritan's Purse volunteer, taking work orders for homes that were damaged.
That's how she first met Ms. Brenda, a widow whose home was filled with floodwaters.
Cissie told the audience that due to a lengthy list of work orders, she thought Ms. Brenda would have to wait a month to receive help on her home.
But three days later, Cissie and her husband Corey Lynch were on the way to a store when they saw a Samaritan's Purse truck parked at Ms. Brenda's home.
Cissie was shocked to see Ms. Brenda with a completely different countenance.
"She was so raw with emotion and she was full of joy," Cissie recalled, explaining that Ms. Brenda had decided to give her life to Jesus Christ when BG-RRT chaplains had come by earlier that day.
Cissie knew the moment was nothing short of divine intervention. "I did not put your name on the top of that list," she told Ms. Brenda.
Shortly after sharing the testimonial onstage, Cissie posted about the conference on her Instagram story, encouraging others to get involved.
"There's so many people here that have never volunteered with either ministry but they just wanted to see what it's about," Cissie said in the recording.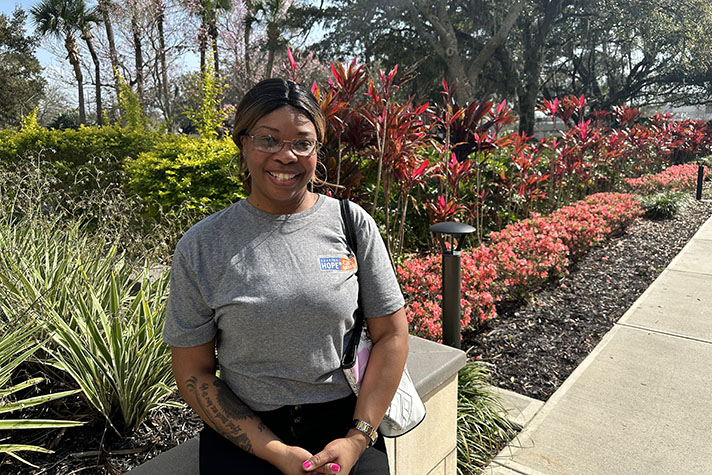 Tiffany Johnson-Pittman is one of those people.
Johnson-Pittman made the trek from New Jersey by herself after hearing about the conference from a friend.
A combat veteran, Johnson-Pittman is no stranger to crisis. But two years ago, she faced one personally when her grandson was killed.
Johnson-Pittman explained how her daughter is still grieving the death of her son. "I see how that has halted her life," Johnson-Pittman said. "Even though she's tried to make strides, she can't gain her footing."
Interested in becoming a BG-RRT chaplain, Johnson-Pittman attended some of the breakout sessions offered during the conference to help her navigate what to say in hard moments.
She appreciates how the BG-RRT and Samaritan's Purse use the keyword "deploy" to describe when they head into disaster zones.
"I've been deployed [in the military] and being deployed for Jesus is a whole other dimension and that really excites me," Johnson-Pittman said.