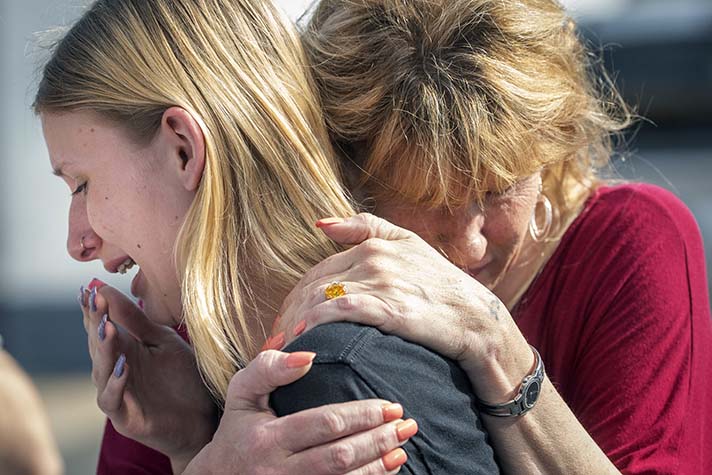 The Billy Graham Rapid Response Team has sent crisis-trained chaplains to the small town of Santa Fe, Texas, in response to a Friday morning school shooting that has devastated the community. Authorities reported 10 deaths as of Friday afternoon and several more injured.
"I think of just intense grief and suffering," said Jack Munday, international director of the Rapid Response Team. "Our heart goes out to those who have been affected—the families, the students, law enforcement, the entire community. This could be one of the most difficult times in their life. We're praying for those who are injured and certainly for the families that have lost loved ones."
A team of eight chaplains has deployed to Santa Fe after being invited by several local churches. Four of the chaplains live in Texas, including a couple that was only about a half hour from Santa Fe when the shooting happened.
This is the third fatal school shooting the Rapid Response Team has deployed to this year. In February, chaplains offered emotional and spiritual care to the community of Parkland, Florida, after 17 people were shot and killed. Chaplains also went to Benton, Kentucky, in January after two students were gunned down at school.
As these tragedies have almost become commonplace in America, the chaplains continue to offer hope and compassion in times of gut-wrenching sorrow.
"The only hope, we have found, is in Christ," Munday said. "He can touch that broken heart and bring the healing that is so desperately needed."
Please keep the community of Santa Fe, Texas, in your prayers.
Are you looking for hope and peace in the midst of an uncertain world? Turn to Jesus Christ, who loves you.