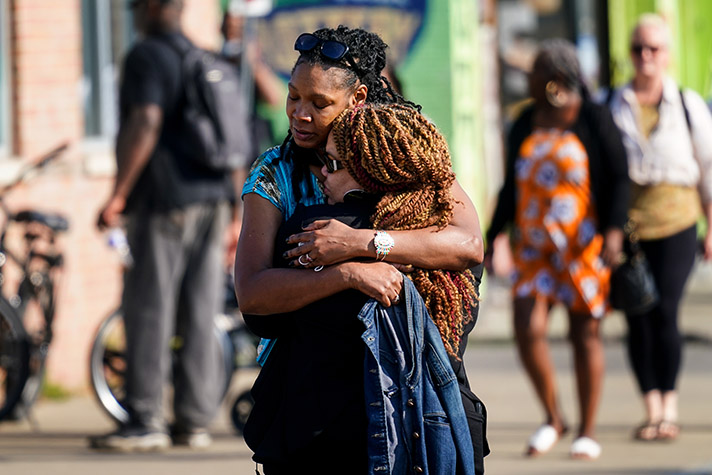 Billy Graham Rapid Response Team (BG-RRT) chaplains are responding in Buffalo, New York, after a mass shooting at a grocery store Saturday afternoon.
The suspect shot 13 people at Tops Market, killing 10 of them, ages 32 to 86. The 18-year-old suspect was apprehended by police, with authorities calling the shooting racially motivated.
"Our hearts are heavy to hear about this tragic mass shooting," said Josh Holland, international director of the BG-RRT. "We are sending our crisis-trained chaplains to comfort people, listen and cry with them, pray with them and share God's love with those who have been impacted by this horrific tragedy."
Five chaplains will be in the area through the end of the week.
"I'm traveling overseas, but my heart breaks for the families who lost loved ones due to the wicked acts of violence that took place in Buffalo," Franklin Graham wrote on Facebook Tuesday. "Please join me in praying for these grieving families."
A makeshift memorial has been set up outside the grocery store with thousands leaving flowers, balloons, posters and other mementos in honor of those who lost their lives.
Please pray for this grieving community as chaplains seek to bring comfort in the midst of great pain and loss.