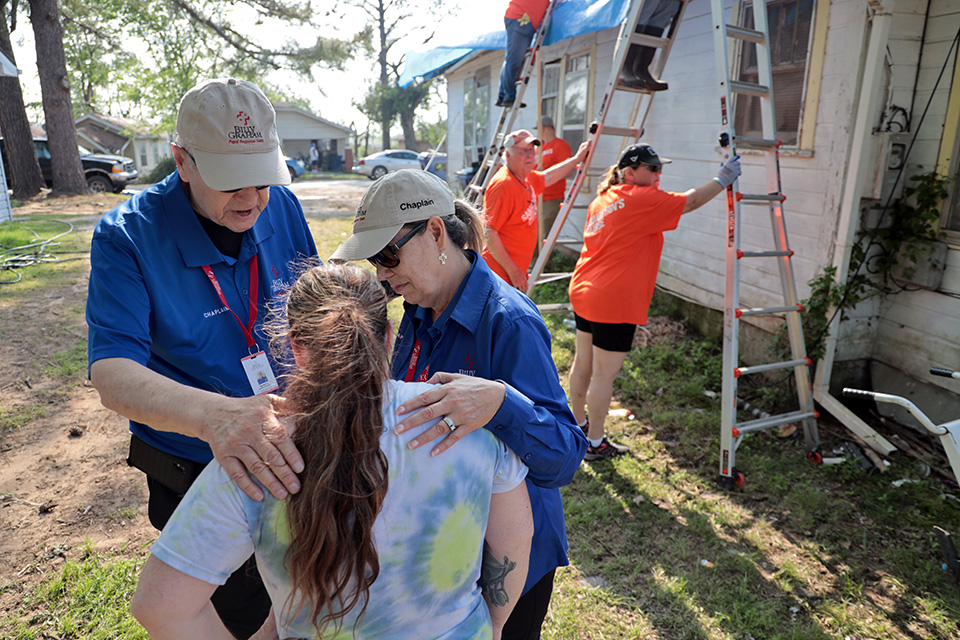 Billy Graham Rapid Response Team (BG-RRT) chaplains deployed to Seminole, Oklahoma, after the city sustained significant damage from recent tornadoes.
"The tornadoes that swept through Oklahoma are heartbreaking to see. It's devastating when there is so much destruction," said Josh Holland, international director of the BG-RRT.
Chaplains also deployed to Rockingham County, North Carolina—just north of Greensboro—following an overnight tornado that damaged hundreds of homes, downed trees and caused power outages.
"Our thoughts and prayers are with the people of Rockingham County. We can't even begin to imagine how scary this situation must have been," Holland said. "We are sending our crisis-trained chaplains to pray with, listen and share God's love with those who have been impacted by this storm."
While images from the natural disasters show dark, foreboding funnel clouds and some structures splintered like toothpicks, thankfully no deaths have been reported.
Seminole, about an hour east of Oklahoma City, is in the central part of the state. The Academy of Seminole was hit especially hard with people still inside. A teacher, her family and the janitor reportedly hid inside a vault where the teacher's husband and teenage son used all their strength to hold the door shut as the tornado passed over. Aerial photos of the school show a large part of the roof blown off.
"We are praying for everyone involved [in recent storms]," Holland said, adding that chaplains will offer emotional and spiritual support to all those hurting.
The storms brought flooding, hail and high winds to parts of the South, Midwest and Mid-Atlantic. Meanwhile, with warmer temperatures, low humidity and gusty winds, several states in the Southwest are at risk of wildfires, according to the National Weather Service.
Please pray for chaplains as they seek to bring comfort in chaos, and safety for all those in the path of dangerous weather.