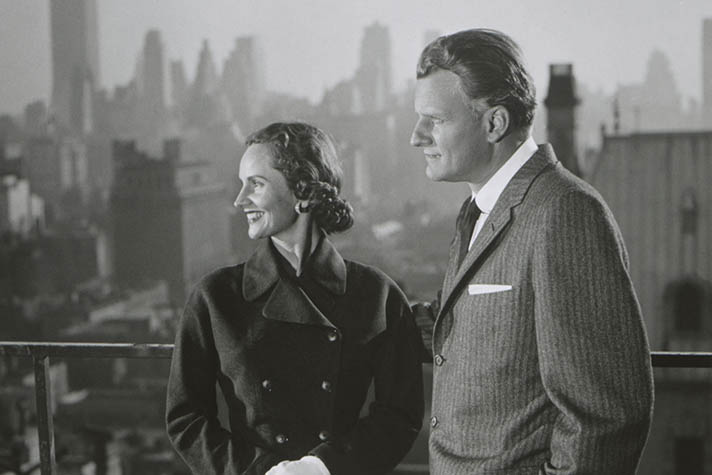 Q: How long did it take Billy Graham to ask Ruth out on a date?
A. One month.
Billy Graham met Ruth Bell when they were both Wheaton College students in the early 1940s. Billy Graham's friend, Johnny Streater, had told him about Ruth and said he thought the two should meet.
Sometime later, Billy Graham was standing in front of a women's dorm—where Ruth lived—helping Johnny load some furniture into a truck to move across town. As Ruth stepped outside, Johnny pointed her out to Billy.
"Standing there, looking at me, was a slender, hazel-eyed movie starlet! I said something polite, but I was flustered and embarrassed. It took me a month to muster the courage to ask her for a date," Billy Graham recalled in his autobiography, Just As I Am.
It was nearing Christmastime and the combined glee clubs at Wheaton were presenting Handel's Messiah in the campus chapel. Billy Graham took Ruth, and after the concert, the two had a chance to grab some hot tea and talk for a while.
That brief time together left a lasting impression on the young preacher-to-be: "I just could not believe that anyone could be so spiritual and so beautiful at one and the same time."