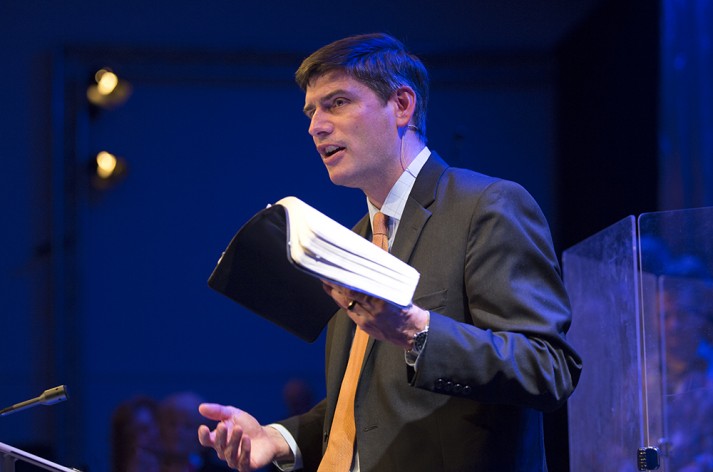 As part of Billy Graham Evangelistic Association's (BGEA) Crusade ministry, associate evangelist Will Graham plans to share the Gospel this year in two U.S. cities; Canada; and Mexico.
Third in a line of Graham evangelists, Will Graham is continuing the family legacy by preaching about the love of Christ at Crusade events—just as his grandfather, Billy Graham, and father, Franklin Graham, have for more than 65 and 25 years, respectively.
"Will is very committed to evangelism," explained Rev. Viktor Hamm, vice president of Crusade ministries for BGEA. "He is a true proclamation evangelist and he very much resembles his grandfather in his preaching—in his posture, in his mindset, in the way he delivers."
"Evangelism is so important because as Christians, that's the final thing Jesus told us to do as followers," Will Graham said.
2017 International Celebrations with Will Graham
Pachuca, Mexico (March 31-April 2) — This mining district 50 miles northeast of Mexico City will set the stage for Will Graham's first proclamation of the Gospel in Mexico. Pachuca and two more 2017 Crusade events in close proximity—led by BGEA associate evangelist David Ruiz—should help mobilize churches for an even larger Festival in Mexico City with Franklin Graham in 2020.
Charlottetown, Prince Edward Island (Canada) (November 4-5) — Will Graham's Canadian Celebration will coincide with the nation's 150th anniversary of Confederation—when Canadian colonies came together to form Canada in 1867. Charlottetown is known as the birthplace of Canada. "We're going to be there for the 150th anniversary and we're going to be proclaiming the Good News of Jesus Christ and the freedom they have in Christ," Will Graham said.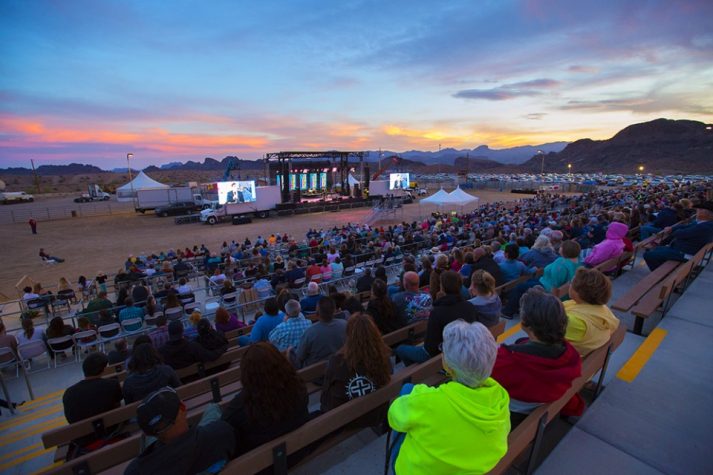 2017 U.S. Celebrations with Will Graham
Dothan, Alabama (May 5-7) — Located in the wiregrass region of southeastern Alabama, Dothan will host an upcoming Celebration in May. "There are a lot of people who believe in God but they've never given their heart to Christ," Will Graham said. "I think this is going to be a wonderful opportunity to see a lot of religious people put their faith in Christ," he continued.
Fort Wayne, Indiana (October 6-8) —Will Graham will preach the Gospel in the Hoosier state, specifically Fort Wayne—a city rich in history, located at the junction of three rivers. The evangelist will share the hope of Christ in Indiana's second largest city this fall.
A Lasting Legacy 
Though he saw his grandfather preach all around the world, Will says he didn't grow up dreaming of becoming an evangelist.
"My grandfather has had a profound impact on my life," he said. "But it was really more the Holy Spirit calling me into this ministry."
Will has also been influenced by his father, Franklin Graham, and his heart to share the Gospel in the U.S. and around the world—including helping disaster victims in Christ's name through sister ministry, Samaritan's Purse.
"My dad and grandfather have had an incredible impact, just teaching me along the way. What to do and how to communicate," he says. "I'm grateful to both of them for that."
A Lot of Hats—and Some Fun, Too
In addition to holding Celebrations around the world. Will Graham serves as vice president of the BGEA, and as executive director of the Billy Graham Training Center at the Cove in Asheville, North Carolina.
When he's not working, you can find Will spending time with his wife, Kendra, and their three children; hunting; fishing; or riding his motorcycle. And once in awhile, his mischievous side shows through—like when he pulls a practical joke on family, friends or co-workers.
Looking Forward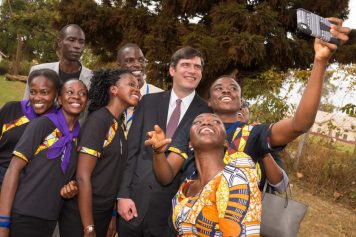 "Will is in a wonderful position to really pick up the mantle whenever that happens, and take the Good News to this generation," Hamm said. "There's no question why Will is effective in sharing the Gospel. It's because he believes it 100 percent. He's absolutely sold out to it.
"He's an evangelist to all people—young people, children, and the older generation," Hamm continued, speaking of  Will's humility and his heart for others. "He really loves people. He connects well with people, he interacts, asks questions. He spends time with them—sitting and really getting to the area of family, personal life and commitment to the Lord."
Will Graham recently said, "I want to tell people about Christ while there's still time. The anxiety that people are feeling. The uncertainty of life. The answer to all of that can be found in Jesus Christ. We find our purpose in Him."