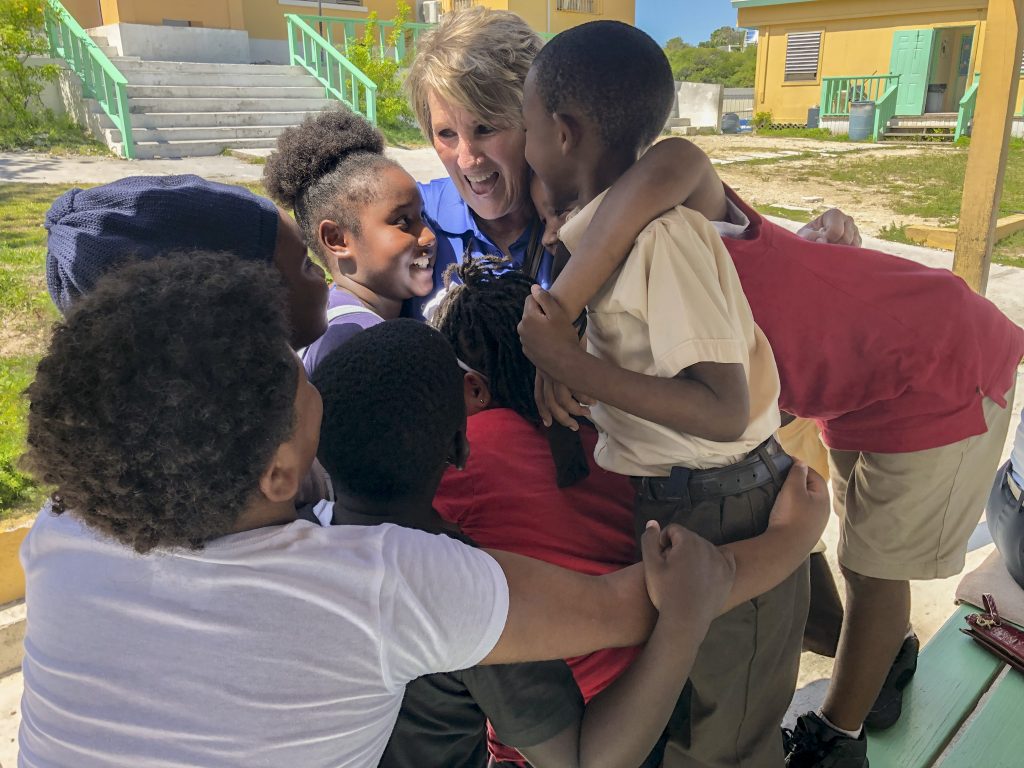 David Andrews stood on the island of Nassau, reflecting on how he survived Hurricane Dorian in Marsh Harbour, one of the Category 5 storm's hardest-hit areas.
The islander was prepared to ride out the hurricane in a single story apartment with his wife and three kids, but quickly realized they were in trouble.
"I saw trees being picked up off the ground and tossed around like paper, and the storm wasn't even here yet," Andrews said, adding that his apartment seven or eight feet off the ground got flooded with four inches of water.
"What was scaring me the most was my kids didn't read the severity of the situation," Andrews said. Debris from a home three miles away came through his apartment and almost struck his 2-year-old.
Three families from his neighborhood soon joined them, knocking on his door during the eye of the storm.
"Everybody's roof on the street was gone except ours," Andrews said. "I watched with my own eyes the wind pick up a 40-foot container and throw it around, as if nothing. It slammed into a house with people inside."
Over and over again, the Holy Spirit reminded Andrews "this too shall pass."
"I have things I've seen that I wish God would put in a sea of forgetfulness that I'd never remember. It was horrible," Andrews said. "We've seen tons of bodies. We experienced crazy floods. We basically lost just about everything in terms of clothing, and what have you. Everything is gone.
"The only thing that keeps me going is not everything can be replaced and we are here," Andrews continued. "We were the fortunate ones to have an extension on our lives."
Ministering Amid the Harsh Trauma of a Category 5 Storm
After the storm, Andrews walked through water over his chest, helping elderly people and kids out of rubble. He heard some families were held at gunpoint if they had anything left following the disaster. He saw fellow islanders—who had been multi-millionaires days before—loot stores to find food. In the meantime, he scavenged for clean water and tried to get his family off the island.
Eventually, his family moved to a temporary apartment in Nassau. However, the 100-mile distance between shores was not enough to stop the storm's traumatic aftereffects.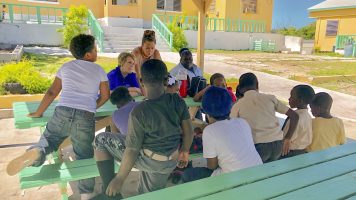 One night, Andrews's son woke up to debris falling from the ceiling fan. He came to Andrews crying—thinking he was still in the hurricane. Andrews said many more in his nation are grief-stricken and feeling the storm's emotional waves, turning to drinking or uncontrollably weeping.
That's why the Billy Graham Rapid Response Team (RRT) is ministering on the islands of Nassau, Freeport and Man-O-War Cay, offering the same hope Andrews has clung to the past few weeks. They've also been flying out to other islands to care for displaced school children, many who are slow to smile or talk after all they've endured.
On Exuma Island, Billy Graham chaplains stood among a group of displaced second- and third-graders, asking questions about the hurricane. The children were excited to have visitors and took turns sharing their stories, voluntarily coming to the front of the class. Many mentioned swimming through high water to a local clinic, only to leave later due to bodies being brought inside.
At one point, a traumatized boy—who had barely spoken since the storm—shared his experience. His voice started out as a whisper, before growing in step with Dorian's events. "Boom!" he shouted and slung his arms wide, talking about the thunder that had scared him. Before the chaplains left, they asked the children to teach them a song, resulting in much-needed laughter and dancing.
"With every black cloud, there's a silver lining," Andrews said, noting how the storm brought his own family closer together. "Sometimes we pray for things and look for answers in the form we want, and don't accept it in the form God sends in. I've learned to accept all of it."