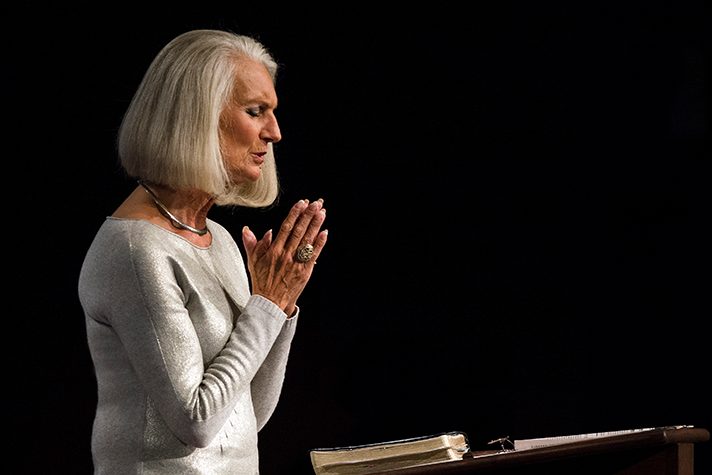 "I pray also that the eyes of your heart may be enlightened in order that you may know … His incomparably great power for us who believe. That power is like the working of His mighty strength, which He exerted in Christ when He raised Him from the dead and seated Him at His right hand in the heavenly realms, far above all rule and authority, power and dominion, and every title that can be given, not only in the present age but also in the one to come."  —Ephesians 1:18-22
Since January 1, our family has been caught up in a whirlpool of suffering on many levels.
Our beloved pastor and dear friend, Ray Bentley, suddenly and unexpectedly went to be with Jesus on the 4th. Four days later, [my daughter] Rachel-Ruth was admitted to the hospital with her first of two heart attacks.
My first cousin was placed in ICU with COVID where he is still fighting for his life. Another cousin has begun chemo for cancer that has returned for the third time. My sister's granddaughter is undergoing intense therapy as she learns to walk again after a massive car accident. My brother had surgery for prostate cancer. My son has been told his lungs may never improve. And I have apparently pulled my groin muscle which makes even walking to the kitchen painful.
>> Why does God allow suffering? See Billy Graham's answer.
All of this makes me wonder two things: Is my family … and am I … under an assigned assault from our spiritual enemy? And … are you also under attack?
Disease, death, danger, disasters and the darkness of corruption and chaos, disruption and division, stress and suicide, wars and rumors of wars, are all markers, I believe, to indicate we are living at the end of human history as we know it. The enemy knows his time is running out, and he is waging all-out war on God's people.
There is power in the name of Jesus. So … let's keep praying for each other as we keep looking up!
Have you trusted God with your life? Know Him today.