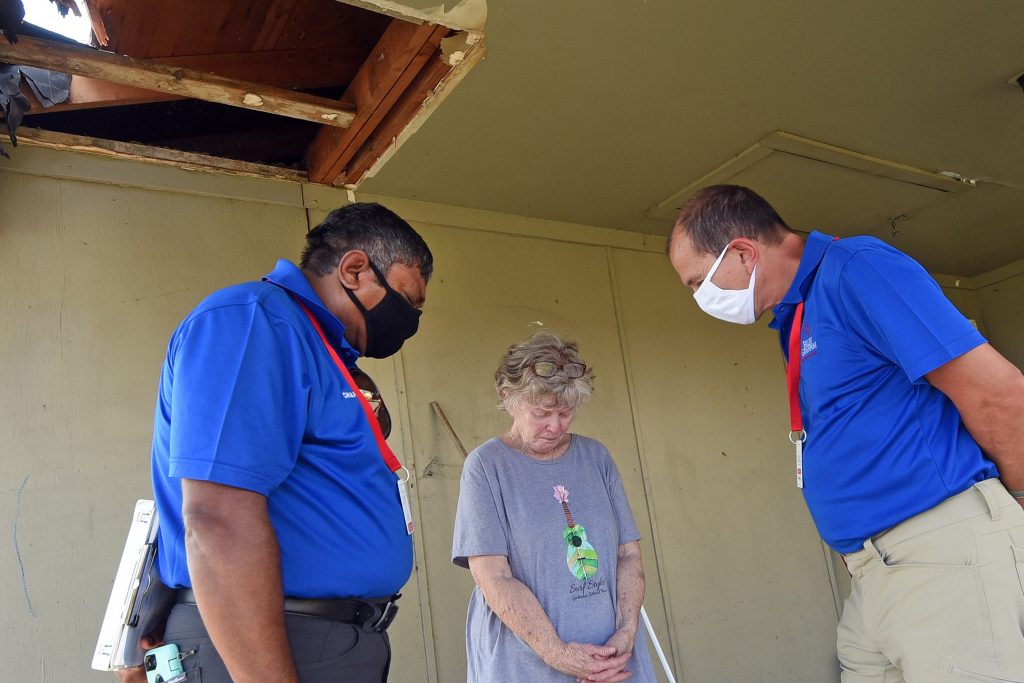 No one expects to be hard-hit by a Category 4 hurricane. Much less another hurricane just six weeks later.
That's what Louisiana residents are currently facing after being slammed by Hurricane Laura, followed by Delta, a Category 2 storm with 100 mph winds.
"People here are in a state of shock and at a standstill," said Robert Roulds, a chaplain coordinator stationed in Lake Charles, Louisiana, with the Billy Graham Rapid Response Team.
Robert and his wife Freida are leading a small team of crisis-trained chaplains who are offering emotional and spiritual care in the region. More Billy Graham chaplains are serving in the nearby communities of DeRidder, DeQuincy and Jennings—all affected by the double hurricanes.
>> See photos from the Rapid Response Team deployment
When the couple first deployed two weeks ago—before Hurricane Delta hit—they found several people just returning to the Lake Charles community after Hurricane Laura, which ravaged the Southeast in late August. Most of these residents ended up securing any loose debris and once again evacuating for last weekend's incoming storm.
Robert and Freida also packed up their equipment alongside Samaritan's Purse, a partnering ministry that cleans up homes in disaster, and traveled 50 miles north to take shelter in DeRidder, joining another deployment team while hunkering down.
Following heavy winds and rain, the next day's clear sky enabled Robert and Freida to head back to Lake Charles to assess the compounded damage and be there for the hurting community.
In Lake Charles, debris that was previously gathered at the curbside for trash pickup now littered the streets. Some tarps from Hurricane Laura were ripped off the roofs or gouged with major holes, allowing homes to take in rain.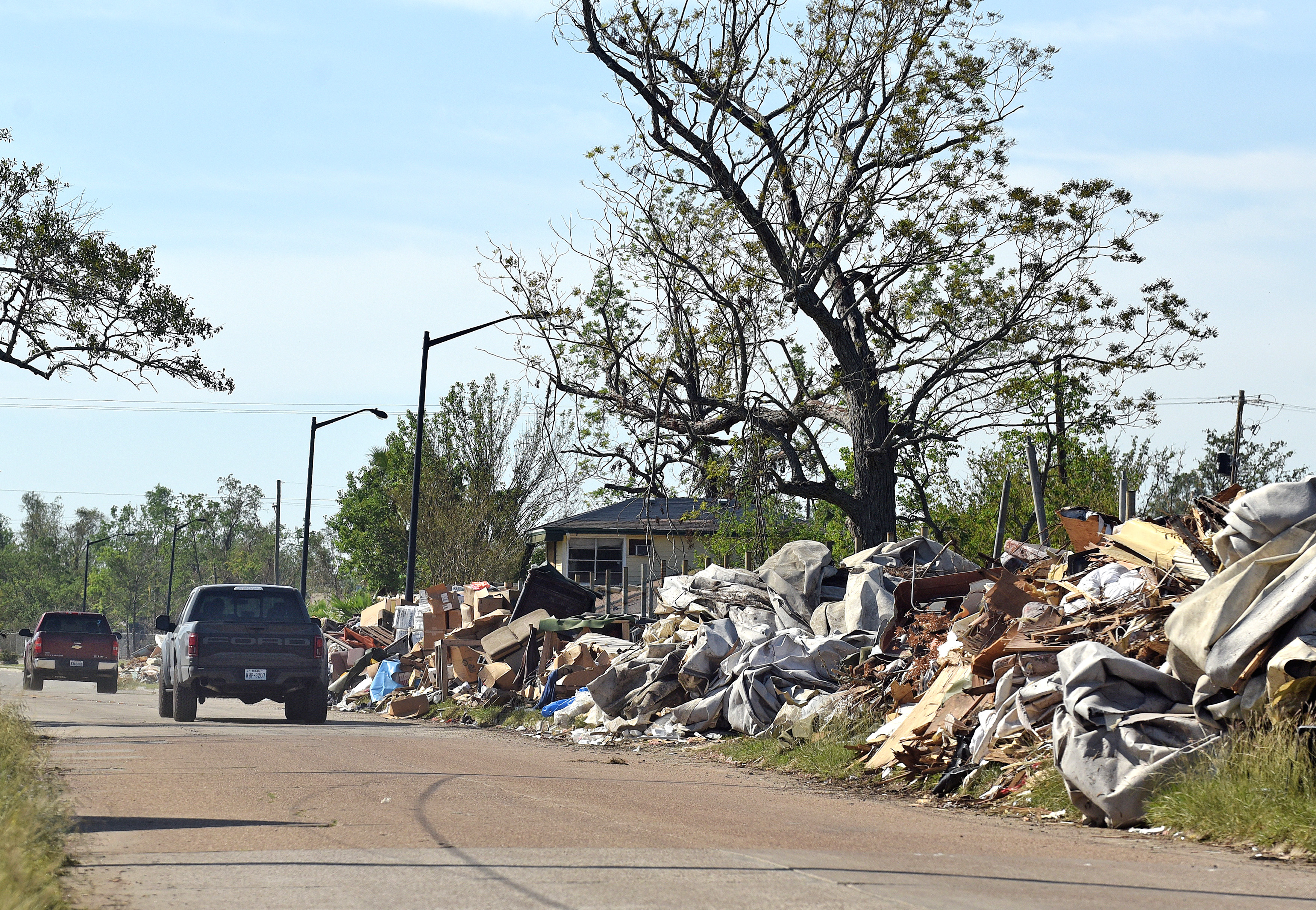 While Hurricane Laura caused hundreds of downed trees, Hurricane Delta brought lots of water damage to the area. As Samaritan's Purse volunteers help with the cleanup process, chaplains are checking on residents and offering the hope of Christ.
"We just walked through a neighborhood for two hours ministering to people," Robert said Wednesday afternoon. "They're just devastated because they're losing everything … because of the rain."
But what do you say to people who are reeling from two major disasters?
"We do more listening than telling because people need to get things off of their minds," explained Robert, who's been a Billy Graham chaplain since 2008.
"[But] we try to reassure them even though we don't always understand, God always goes before us and has a purpose and a plan—and eventually will turn ashes into beauty."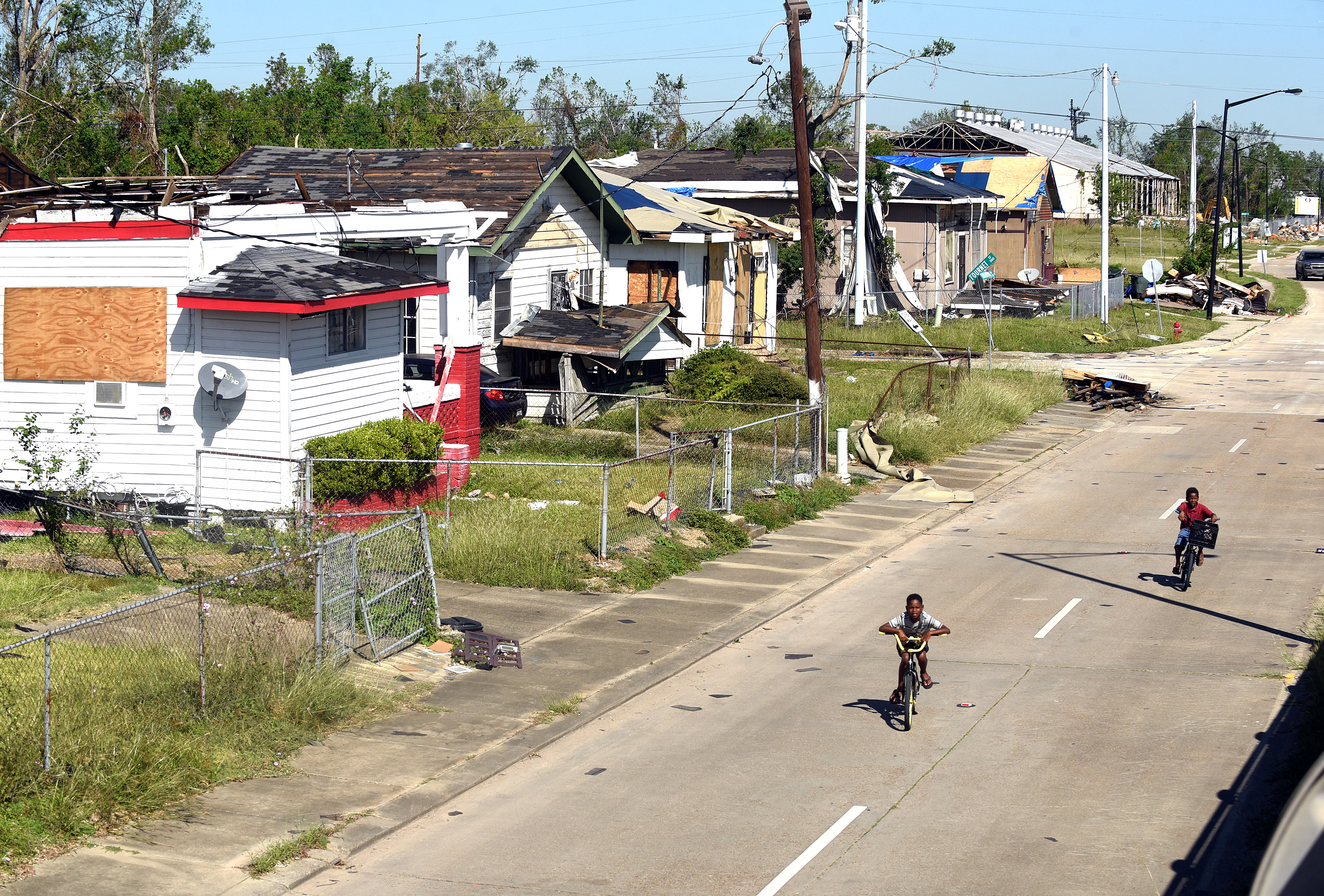 Although many in the community hold onto faith, chaplains have met some locals who aren't very familiar with Jesus.
A young lady named Katie* requested help from Samaritan's Purse for her mother's home. One of the Samaritan's Purse staff members asked if she could pray with her, and Katie said she'd really appreciate it.
But before bowing their heads, the staff member asked if Katie had ever heard of Jesus and His magnificent love for her.
Katie shrugged. She didn't know much about God, but wanted to understand Him. After listening intently to the Gospel, she said she'd like to have a relationship with Jesus and prayed to receive Him.
Noticing what was happening, Billy Graham chaplains came by and offered Katie a Billy Graham Training Center Bible. They walked through some Bible verses together, and showed her how to look up Scripture.
"This is why I came today," Katie said repeatedly. "This was meant for me."
She plans to come back to the chaplains' host church on Sunday to worship and deepen her newfound relationship with the Lord.
Since Hurricane Laura first hit, the Rapid Response Team has helped many people like Katie start a relationship with God—and lifted up more than 4,400 prayers alongside residents.
God is always going to be calling those to be part of the family of God, Robert said.
"I don't think that will ever be disrupted. Situations like this get people's attention in knowing they need a Savior more than themselves," he continued. "Even in the midst of all the hurricanes and COVID, God is still working mightily in this community."
*Name changed for privacy.