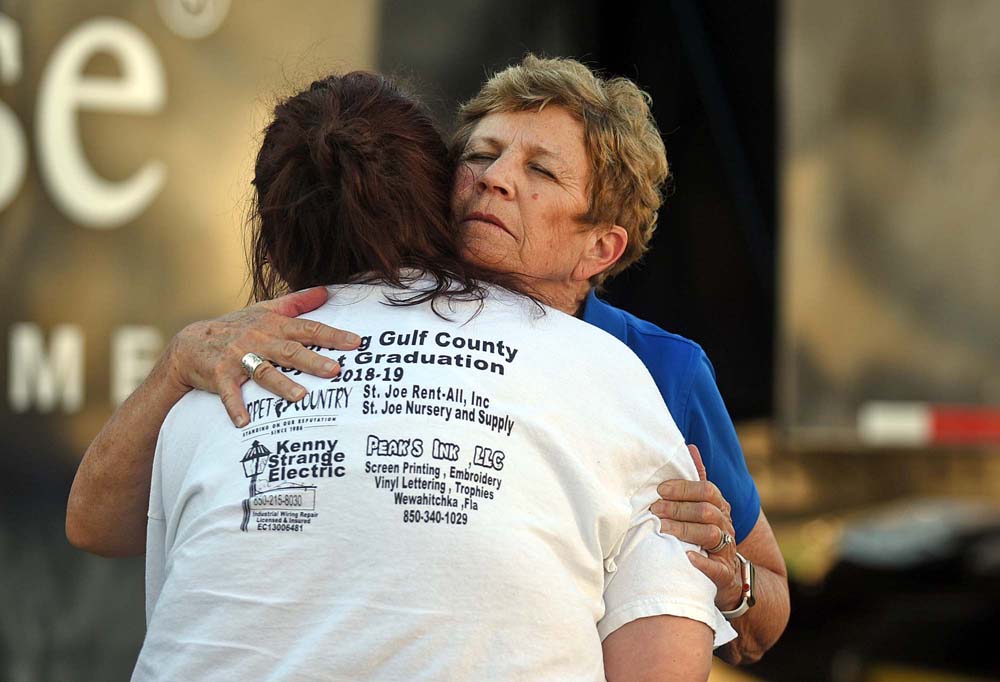 "Be merciful to me, O God, be merciful to me,
    for in you my soul takes refuge;
in the shadow of your wings I will take refuge,
    till the storms of destruction pass by.
I cry out to God Most High,
    to God who fulfills his purpose for me."
—Psalm 57:1-2
In 2018, thousands unexpectedly faced a moment when their world turned upside down, whether from a man-made or natural disaster.
To be with those in the midst of massive pain, the Billy Graham Rapid Response Team (RRT) sent crisis-trained chaplains to offer emotional and spiritual care to those devastated by the loss of a loved one, their home or community.
"In a year where weekly it seems natural and man-made disasters were in the headlines, God blessed the RRT with the privilege and opportunity to share God's hope with those in crisis," said RRT Assistant Director Josh Holland.
Spanning from the East to West Coast—and even beyond to the Hawaiian Islands and Greece—the RRT was present in the wake of disaster for those needing a listening ear. With 40 deployments and more than 900 chaplain callouts, this marked the RRT's busiest year since its start in 2001.
>> View an interactive map showing past and present RRT deployments.
"God was faithful to help us overcome our capacity to respond," said RRT International Director Jack Munday. "I think so much of our ministry is reminding people in the dark what they learned in the light."
While the year began with five responses to shootings, the team also issued a unique, ongoing deployment locally at Billy Graham's gravesite at the Billy Graham Library in Charlotte, North Carolina, where a chaplain is ready to talk or pray with those visiting.
Throughout the year, various natural disasters hit with full force, including tornadoes, flooding, wildfires, hurricanes and volcanic eruptions. California faced its deadliest and most destructive wildfire while Hurricane Michael was the strongest storm to ever hit the Florida Panhandle. Chaplains encountered many hurting people—some who were clinging to the hope of Christ and others who were trying to hold it together on their own.
"When people are still in a raw, shocked or angry place, it isn't the time to preach, but compassionately offer emotional and spiritual care," Munday said.
Lovingly, chaplains prayed with approximately 50,000 people in the past year, often asking for God's peace and comfort in the midst of hardship.
In addition, the RRT provided chaplain training through their Sharing Hope in Crisis seminar in affiliate offices overseas, including Canada, the U.K. and Australia. They also expanded their reach by traveling to Seoul, South Korea, and Budapest, Hungary, to train others and develop global relationships for future deployments in these regions.
"The awareness of the RRT has far exceeded any other year past," Munday said.
Going into the unknowns of a new year, Munday requests: "Pray that we would have an army of chaplains ready to deploy at a moment's notice anywhere in the world."
Despite knowing disaster is inevitable, Munday has faith in a God who goes before him.
"The Lord knows what's to come next year, and we believe He's preparing us for the days ahead," Munday said.
Below is a list of 2018 Rapid Response Team deployments:
January
York County, South Carolina—Shooting
Benton, Kentucky—Shooting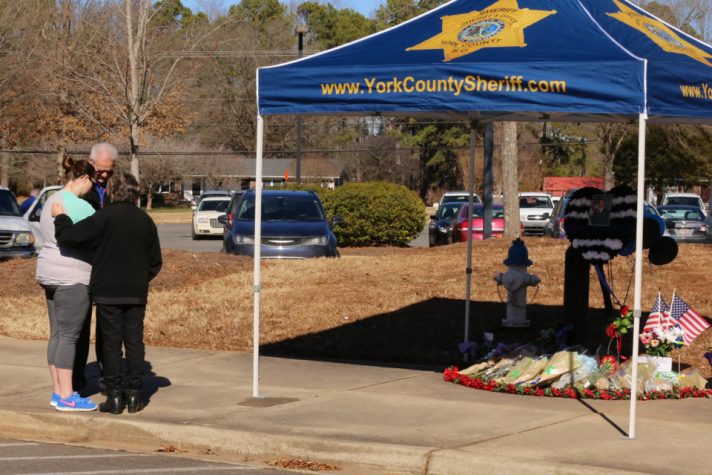 February
Richardson, Texas—Shooting
Westerville, Ohio—Shooting
Parkland, Florida—Shooting
Charleston, S.C.—Other
March
Southside, Alabama—Tornado
Jacksonville, Alabama—Tornado
April
Greensboro, North Carolina—Tornado
Gilchrist County, Florida—Shooting
Antioch, Tennessee—Shooting
Dallas, Texas—Shooting
Kauai, Hawaii—Flooding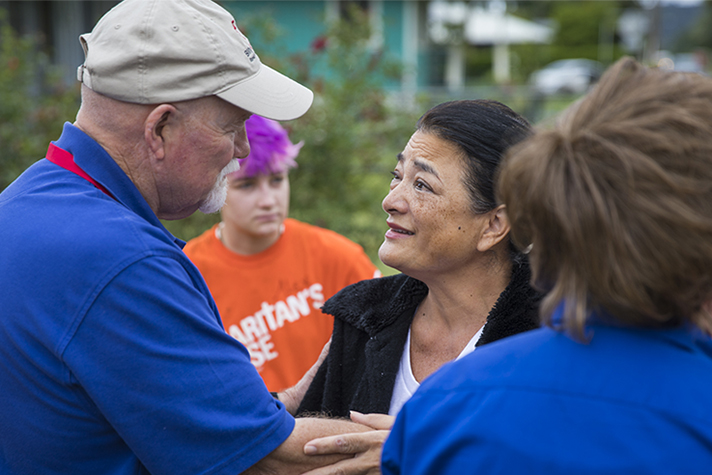 May
Keaau, Hawaii—Volcano
Rockport, Texas—Shooting
Santa Fe, Texas—Shooting
Gaston County, North Carolina—Community Crisis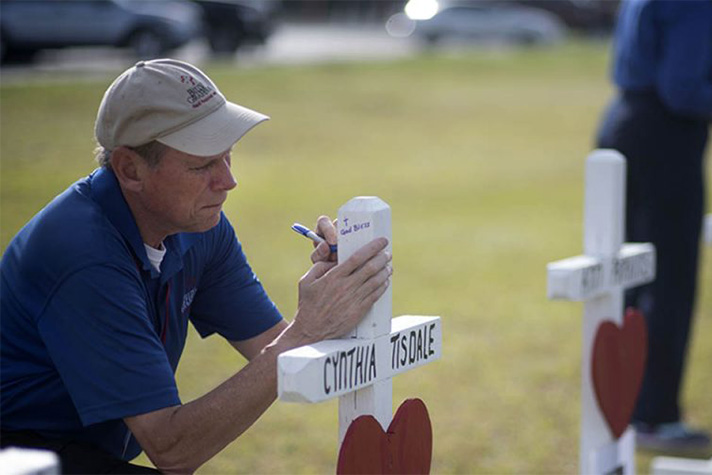 June
Kansas City, Kansas—Shooting
North Haven, Connecticut—Tornado
Hidalgo, Texas—Flooding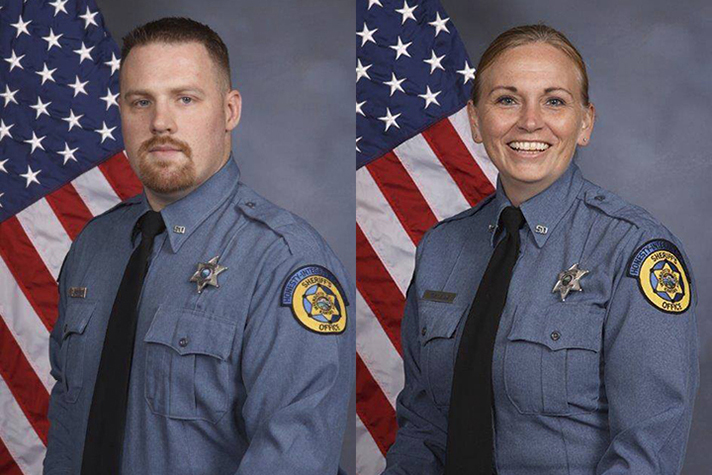 July
Marshalltown, Iowa—Tornado
Asheville, North Carolina—Shooting
Mati, Nea Makri, Greece—Wildfire
Shasta County, California—Wildfire
August
Seneca County, New York—Flooding
September
Sauk County, Wisconsin—Flooding
New Bern, North Carolina—Hurricane
Jacksonville, North Carolina—Hurricane
Wilmington, North Carolina—Hurricane
October
Socastee, South Carolina—Flooding
Florence, South Carolina—Shooting
Albany, Georgia—Hurricane
Wewahitchka, Florida—Hurricane
Pittsburgh, Pennsylvania—Shooting
Matthews, North Carolina—Shooting
Schoharie County, New York—Limo Accident
November
Tallahassee, Florida—Shooting
Panama City, Florida—Hurricane
Thousand Oaks, California—Shooting
Butte County, California—Wildfire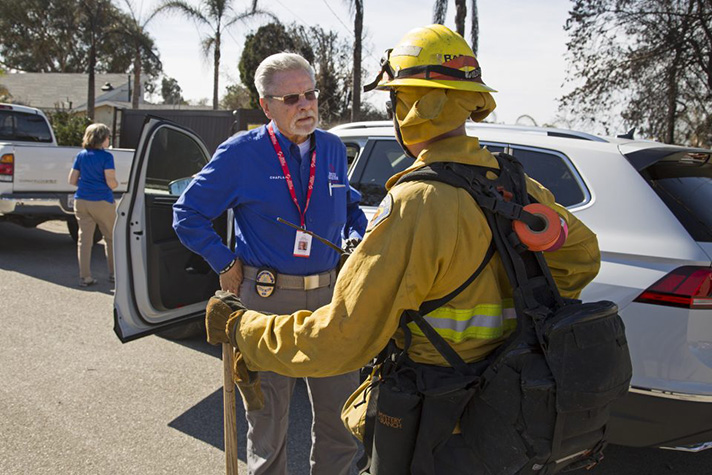 Deployments Continuing into 2019
Interested in becoming a chaplain? Learn more.
Even in life's storms, you can have peace through God. Find hope in Him today.