Dear Friends,
Together we are approaching a very unique Thanksgiving. 2020 has been a chaotic and volatile year, and for many it may be hard to find things for which to be thankful. Perhaps that describes you after a season of coronavirus, societal unrest, lawlessness, and economic upheaval. The struggle has been compounded by a particularly contentious political election season, which is pitting two very different visions for America against each other. As believers, we must be in a constant state of prayer for our families, our churches, and our nation.
Though things look bleak and can be discouraging, in Philippians 4:6–7 the Bible gives us the roadmap for thankfulness in the face of challenges: "Be anxious for nothing, but in everything by prayer and supplication, with thanksgiving, let your requests be made known to God; and the peace of God, which surpasses all understanding, will guard your hearts and minds through Christ Jesus" (NKJV).
No matter our situation or circumstances, we serve an eternal and loving Father who is at work in our lives for the sake of His Kingdom. In down days of pain and discouragement, we can be thankful for His faithfulness, presence, and peace. In good days of victory, we can be thankful for His blessings and hope. While this world sways to and fro in the winds of change and volatility, we are able to have hearts of gratitude for our Rock, Fortress, and Deliverer (Psalm 18:2).
And I'm thankful for you as well. Your prayerful support for the ministry of the Billy Graham Evangelistic Association—especially in such a tumultuous time—has provided the gift of hope for eternity to searching souls. Through your generosity, we've been able to continue proclaiming the Good News of Jesus Christ near and far.
In October I was joined by my friends The Afters for an online outreach. We broadcast live from Gastonia, N.C., a city just outside of Charlotte, which was the site of my very first U.S.-based evangelistic Celebration back in 2006.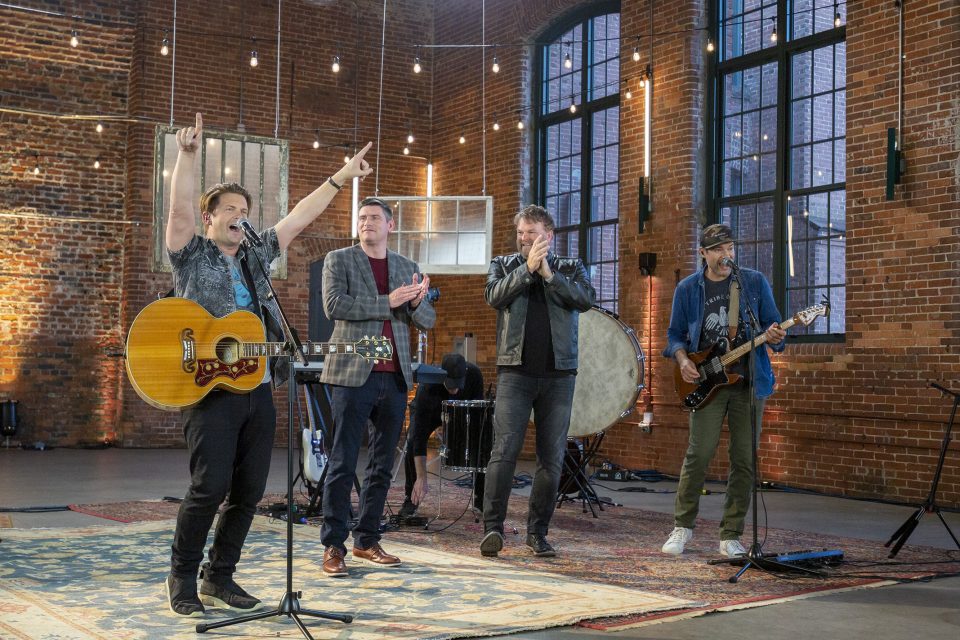 The live stream was geared toward a Canadian audience, as it coincided with a pair of outreaches postponed by COVID-19 I had originally planned to hold in Ontario this fall. When it was all said and done, however, people from 45 different countries had tuned in. More than 55,000 viewed the program, and we praise God for the more than 400 souls that entered into a relationship with Jesus!
Among those who responded to the Gospel message was a man named Andres from Venezuela. He had found my message and reached out to chat with one of our volunteers online. "In a world like we are living how can I have peace and hope?" he asked, followed quickly by, "Problems and worries are all around us." As the volunteer shared verses from Scripture, Andres understood his need for a Savior. "I declared from my mouth to Jesus believing from my heart," he said. "I repented from my sins." While there was a minor language barrier, the hope of Christ and the Holy Word were clear as Andres embraced eternity with Him.
Again, this would not be possible without your faithfulness and partnership in ministry. You played a major role in seeing that which was once lost, found and made whole in Christ.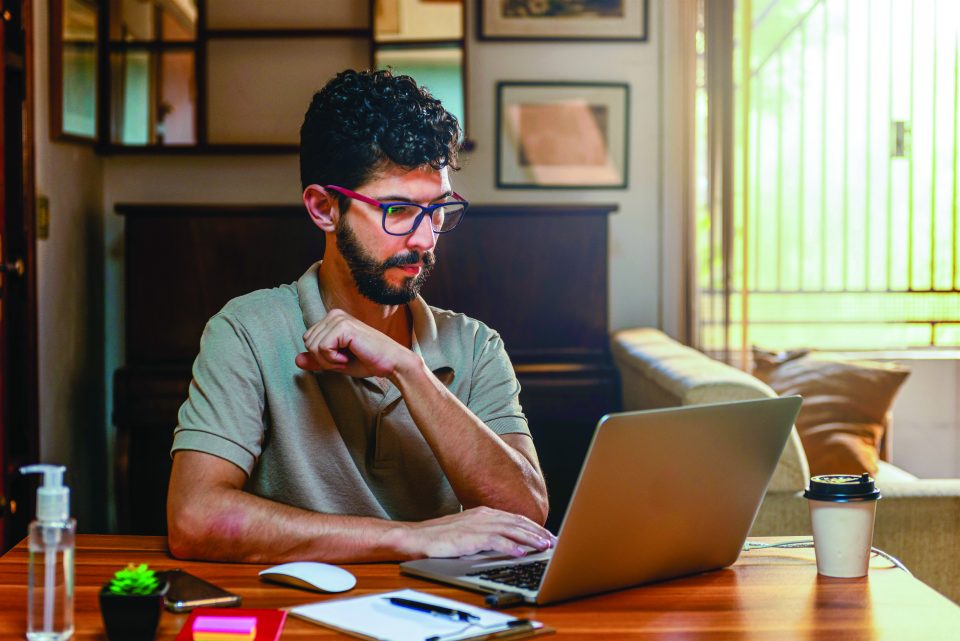 While God has opened incredible online opportunities for ministry over the last several months, I'm extremely excited that we just announced an in-person Celebration. The Tiftarea Celebration with Will Graham was originally scheduled to take place March 20–22, 2020, in Tifton, a beautiful southern Georgia city along I-75. We have now settled on the date of Feb. 5–7, 2021, for the outreach. We plan to take as many precautions as needed in order to keep people as safe as possible. It will be a wonderful blessing to once again join together, raise our voices in praise to God, and proclaim His salvation to those who need it. Please join us in praying for the Tiftarea Celebration, and—if you're in the southeastern United States—make your plans now to join us!
My father, Franklin Graham, is also planning a one-day evangelistic Festival in Milan, Italy. Let's pray for God to move mightily there in people's lives.
Even as we praise God for answered prayers and excitedly make plans for upcoming evangelistic outreaches, we also understand that there are many in this nation who are hurting deeply right now. From the West and Northwest (wildfires) to the Southeast (hurricanes), Billy Graham Rapid Response Team chaplains have been offering hope to the hurting and peace to the broken. The ministry has deployed to more than a dozen locations in recent weeks as disaster after disaster have pummeled our shores. It's as if we're living Paul's words in Romans 8:22: "For we know that the whole creation groans and labors with birth pangs together until now" (NKJV).
We mourn with those who mourn, sharing the comfort of our loving and ever-present God. In many cases, our chaplains have the opportunity to share the hope of Jesus in the midst of these disasters. Just in the last months, hundreds of people (many of whom are persevering through the hardest days they have ever known), have placed their faith in Jesus. In doing so, they've discovered strength to carry on, a new-found hope for this life and for eternity.
Our chaplains visited with one man in a small town in Louisiana. He and his mother—with whom he lives—were both in very poor health even before Hurricane Laura made landfall and caused catastrophic damage to their humble home. He told the chaplains that he had no money, no help, and nowhere to go. He was hopeless. As their conversation progressed and turned to spiritual matters, the chaplains asked the man if he wanted to have peace in the "storms" that he was facing, and he gave the chaplains permission to share the Gospel with him. Upon hearing the Good News, he grabbed hold of the free gift of salvation and surrendered his life to Jesus! Only afterwards did he admit that he had contemplated suicide due to the destruction and his inability to have contact with his friends. The chaplains joined the man in praising God that he now had a Friend that would never leave him nor forsake him.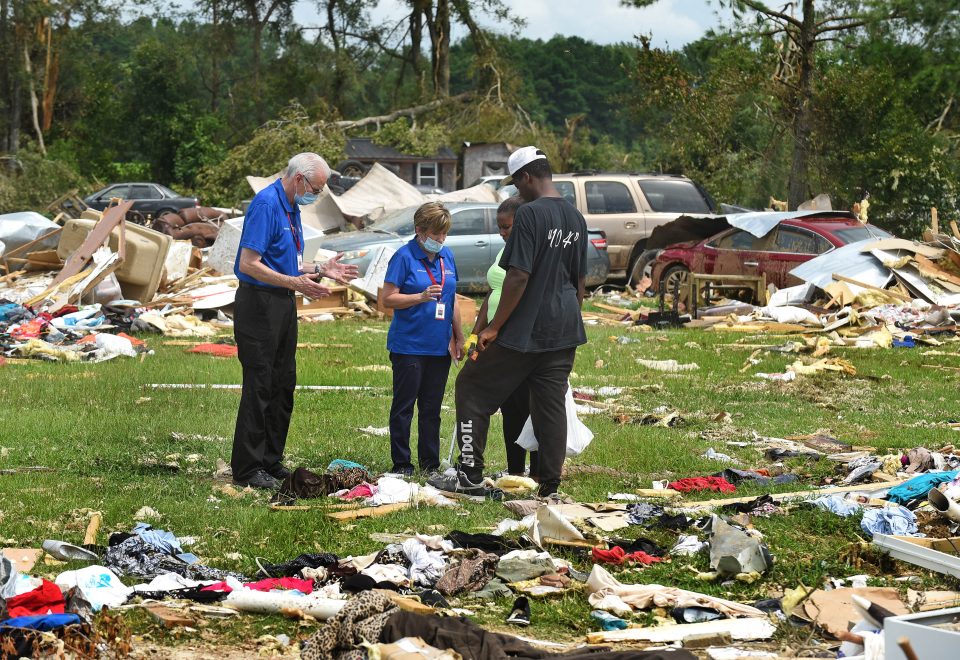 We truly have so much to be thankful for. The stories I've shared today are only the beginning of the way we've seen God work this year. As you know, the Billy Graham Evangelistic Association launched a 24/7 prayer line earlier this year after the initial impact of the coronavirus, and—through short 60-second spots on television—my father, Franklin Graham, has proclaimed the Gospel across the airwaves countless times in 2020. Since March, nearly 230,000 people have called for prayer, and more than 10,000 people have made a decision for Christ through this simple, effective method for reaching people where they are.
One call was from a man who said that he has been lying to himself and to God, pretending to be a true believer when he really has not been. He was tired of giving into addictions, corrupting his mind, and pretending to be what he was not. He said he was ready to truly accept Jesus into his life as his Lord and Savior. After fully surrendering his life and eternity to Christ, the man proclaimed that he now has a "new birthday"!
My friends, life is hard. We live in a chaotic world that doesn't make sense. But do we have reason to be thankful? We absolutely do! God is at work in our midst, and He's using you in ways you may not even be able to imagine.
Thank you for your Kingdom work and sacrifice.

Will Graham