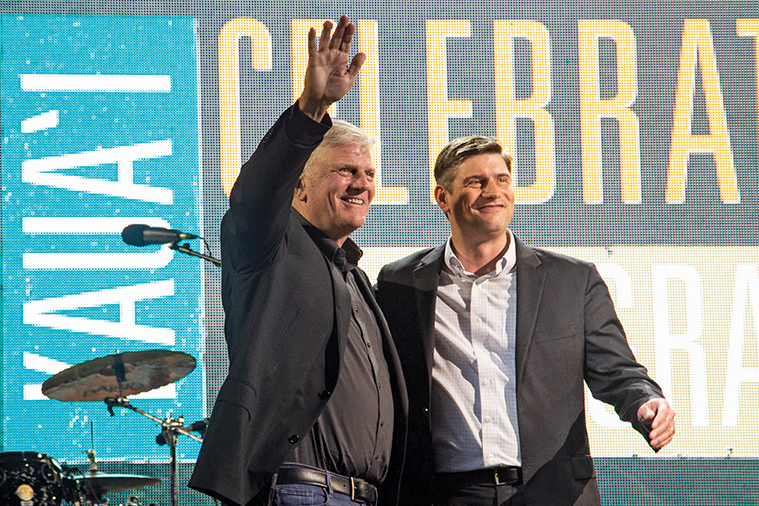 Dear Friend,
The Bible says, "Seek the Lord while he may be found; call upon him while he is near" (Isaiah 55:6, ESV).
In partnership with you, my father and I have had the blessed opportunity to carry the Gospel message around the world. In doing so, we've noticed a very clear reality: Nearly everyone is searching for the same thing.
Cultures are different. Clothing is different. Customs are different. But there's one common denominator. People are desperately seeking hope. And from a worldly perspective, hope is in very short supply.
For instance, in recent weeks and months, we've seen an onslaught of destructive weather leading to tornadoes and flooding across a large swath of the United States. As our Billy Graham Rapid Response Team (RRT) chaplains have comforted those affected, they're finding that the aftermath of the storm is simply another layer on top of the hopelessness that people were already facing.
>> Chaplains are also serving in El Paso, Texas, and Dayton, Ohio, after deadly shootings.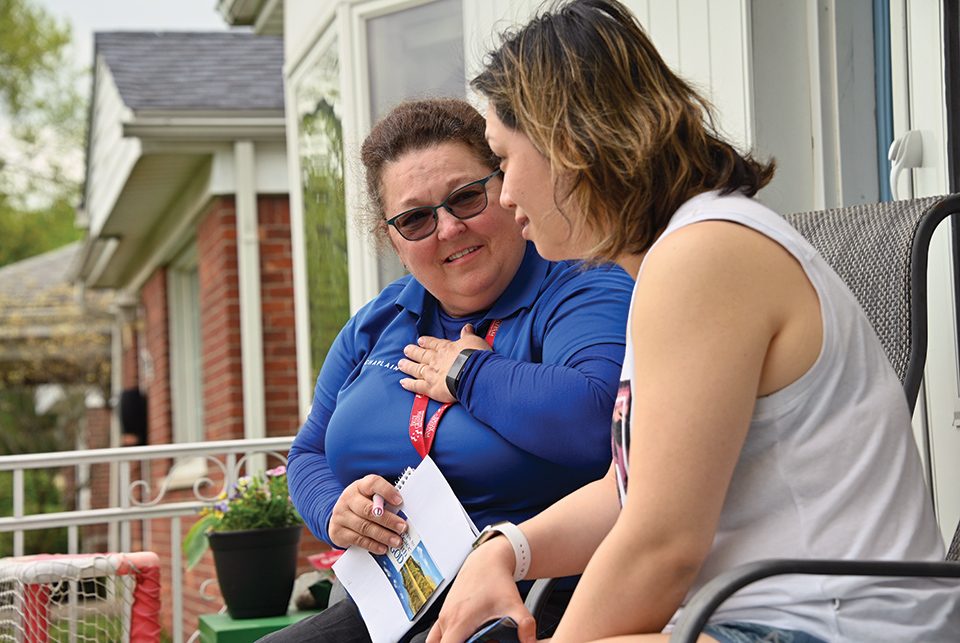 In Wayne County, Michigan, where devastating floods hit in late spring, Billy Graham Rapid Response Team chaplains spoke with a young lady who described her difficult childhood as the daughter of a drug-addicted mother. She became the caretaker of her mother at a very young age and looked after her until her mom died of an overdose. The young lady was only 16 at the time. She felt lonely and hopeless, but had grown comfortable with the idea that "this is as good as it gets." There are no coincidences with God, and—miraculously—the chaplain that ministered to this young woman had come from a very similar background, opening the door to share the true hope of Christ as the young woman prayed to receive Him as her Savior.
You see, where people are desperate for hope, the world only offers pain, broken dreams, and "this is as good as it gets." Conversely, the Gospel of Jesus Christ heals the wounds of this world with its eternal, all-encompassing hope.
You, my friends, have a key part in this ministry and have made it possible for tens of thousands to find that hope so far in 2019.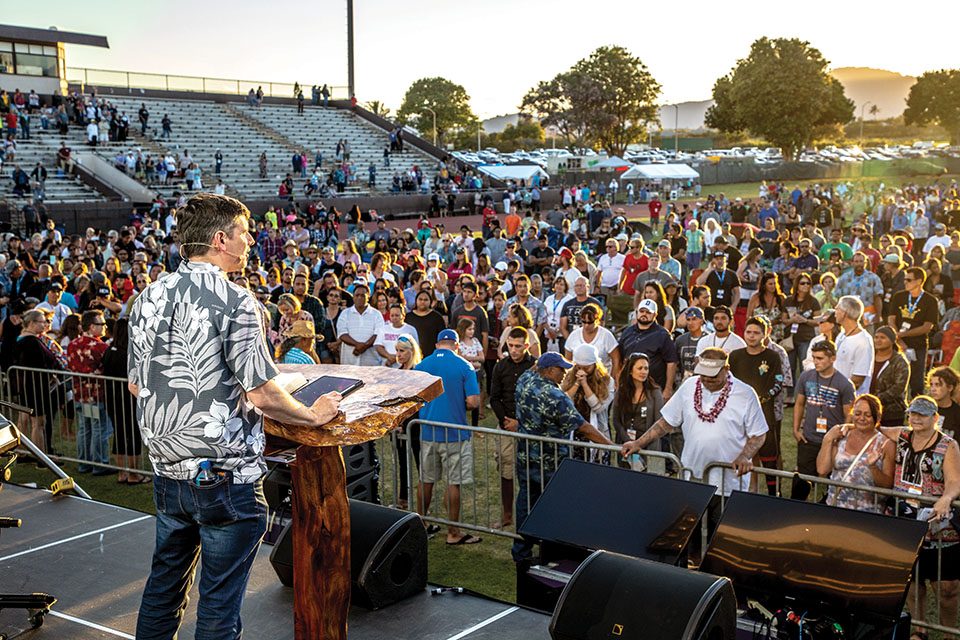 Earlier this year, I traveled to Kaua`i, Hawaii. If there has ever been a place on earth where one should feel hopeful, this was it. It's hard to fathom such beauty. The residents of Kaua`i live in paradise. In spite of this, local Christians explained to me that hopelessness abounds on the island, with many people working multiple jobs to make ends meet. Suicide is a real concern.
One 44-year-old woman responded to the Gospel invitation during the evangelistic Celebration in Kaua`i. As a trained volunteer prayer counselor ministered to her, it became clear that the woman was searching for hope, deep in grief over the suicide of a family member. Again, God put just the right person in this woman's path. The counselor with whom she was speaking shared about her father's suicide when she was just 7 years old and about how, as she grew up, she had found healing through Christ. The woman was finally able to release the burden of pain and accept the peace that passes all understanding.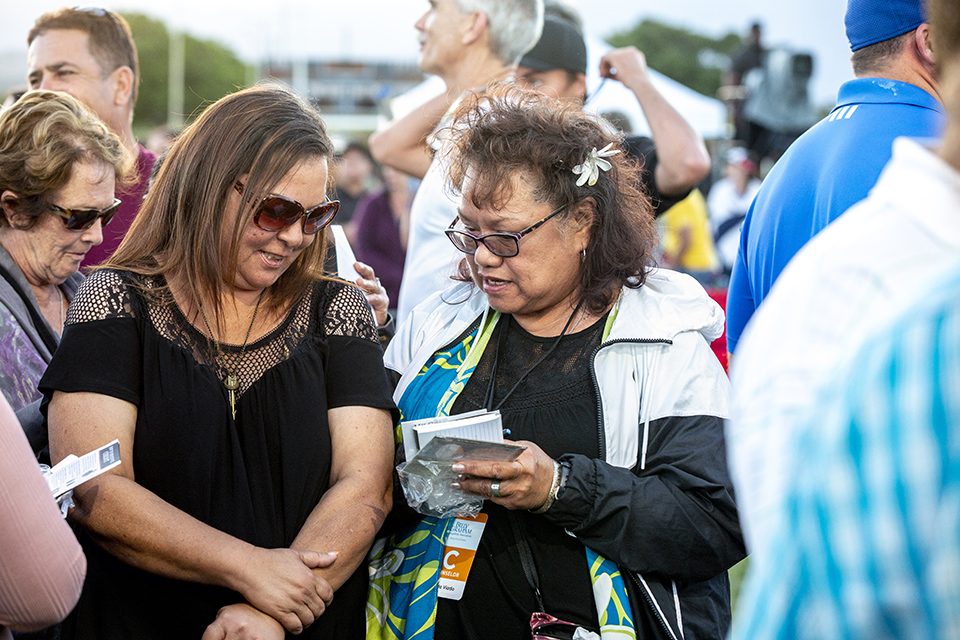 Yes, hopelessness plagues this broken realm in which we live, but we know where our true hope comes from; not the kind of hope the world offers, but the hope that is rooted in the eternal promise of Christ. Your partnership and support has carried that message of hope around the world, and many are claiming it as they surrender their brokenness to Jesus. As they do so, He doesn't just put a bandage over their wounds. He gives them a whole new hope-filled life.
This month I will travel to Albania, a formerly communist state where no Billy Graham Evangelistic Association evangelist has ever preached. In fact, back in 1968 this country declared itself the world's first atheist nation. Since the downfall of communist rule in 1991, some have come to grasp the truth of Jesus, but nearly 60 percent (three out of every five people) follow Islam.
From there I will hold a three-city tour in Montana called the Big Sky Celebration. Montana has a very different climate and culture than Kaua`i, but it's similar in that it is a remarkably beautiful place that is troubled by issues like suicide, along with drug and alcohol addiction, gambling, and child abuse—all signs that point to epidemic hopelessness.
As we go into these areas with the Good News of Christ, I need your prayers. Pray with me that "the God of hope" would fill the people of Albania and Montana with "all joy and peace in believing, that [they] may abound in hope by the power of the Holy Spirit" (Romans 15:13, NKJV).
Dating back to 2010, I've held an evangelistic outreach in Australia every two years, reaching the smaller towns and Outback communities that don't often get visited. This year I returned to Kalgoorlie-Boulder, where more than 5,900 heard the Gospel last May, and learned how the area has changed for the better since the proclamation of the Gospel. I also met with pastors around the country, encouraging them to continue being bold in sharing the love of Jesus with others.
Interestingly, during my father's tour of Australia, he stopped in five out of the six Australian state capitals, with Hobart, Tasmania, being the only exception. God had another plan, I guess, because while I was in Australia I also had the chance to visit with Christians in that community about a possible evangelistic outreach there in the coming months or years.

Please join us in praying about that potential opportunity.
Much closer to home, you may have heard that the next installment of my dad's Decision America Tour will take place in our home state of North Carolina this fall. Though we've traveled the world with the Good News, the Tar Heel State is in our blood. It's where my great-grandfather had his dairy farm and where my grandfather Billy Graham dreamed of being a baseball player (though God had a very different direction for his life, of course!). It's where my dad rode motorcycles and my brothers and I ran through the Appalachian Mountains. It's where most of his grandchildren are growing up as well.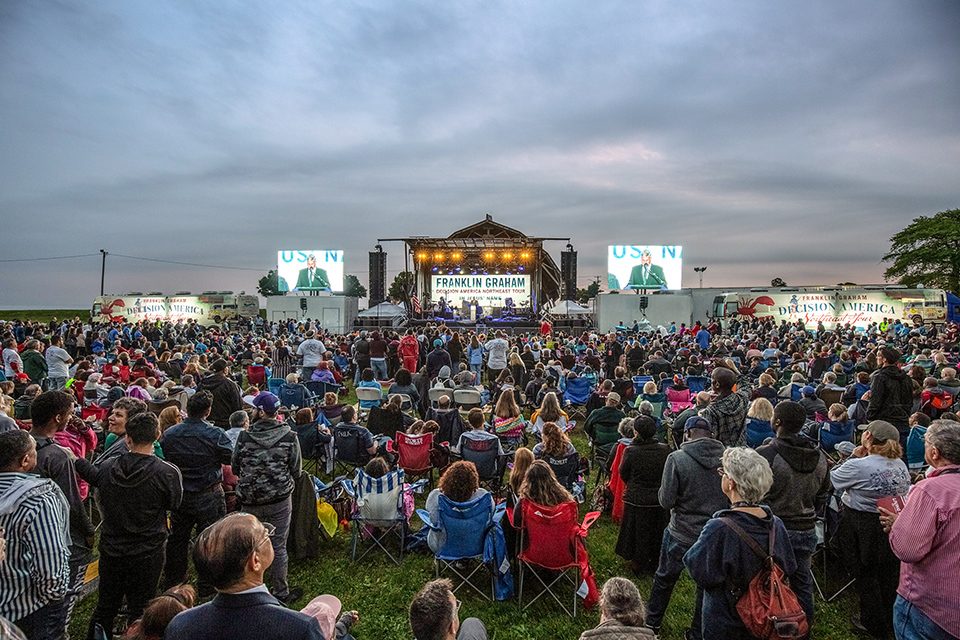 Though North Carolina is often thought of as part of the Bible Belt, it's quickly changing in the face of the struggles and battles that affect so much of our world. My dad knew it was time to come home and share the hope found in Christ here among his own state, the state that recently named his father its "favorite son." We covet your prayers as the Word goes forth here in our local communities.
My friends, we live in a world void of hope. Sure, people search after it and try to find it in everything from good deeds to hobbies to destructive passions, but we've found true and lasting hope, and we're sharing it with urgency in a dark and dying world.
Souls are being saved and eternities are being altered every day because of you. None of this would be possible without God's blessing and your partnership. Thank you!
May God richly bless you,

Will Graham