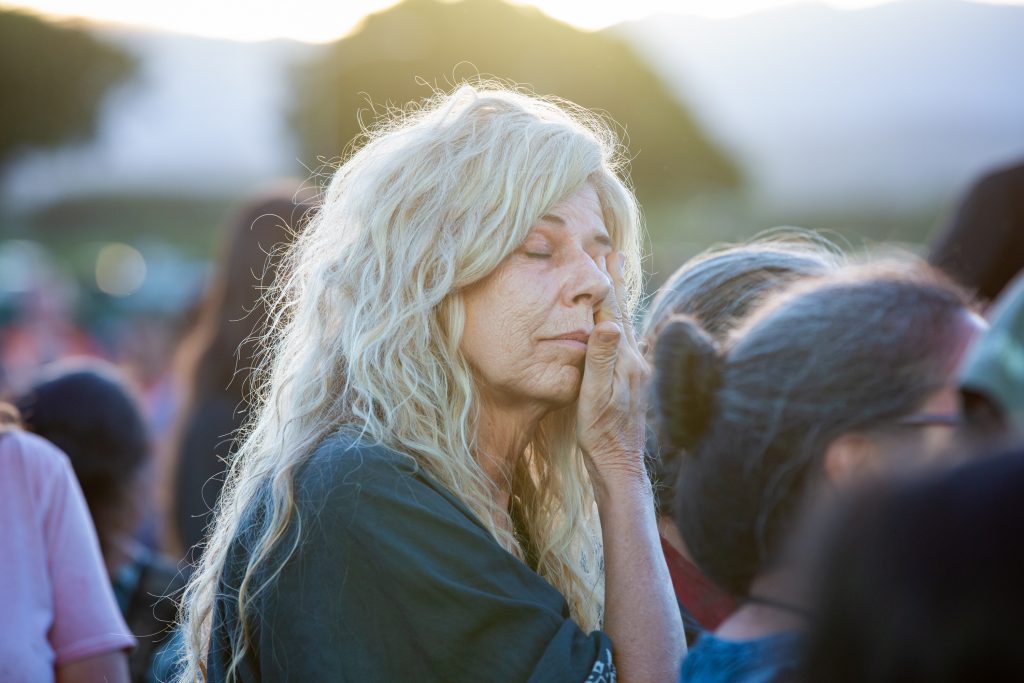 Maureen came to the last day of the Kaua`i Celebration with all that she had: a wooden cane, a floppy sun hat and some odds and ends in a rolling cart.
Since March, she's been homeless, fleeing a decades-long, abusive marriage.
So when Will Graham talked Sunday about being dealt a bad hand, she knew what he meant.
"There may be some of you here, you feel like God has brought misery to your life," Will said.
"I'm here to tell you God has never done anyone wrong. … God still has a plan and purpose for all the miserable things in your life."
Preaching from 1 Samuel, Will explained how Hannah, despite knowing God, felt broken because she could not conceive.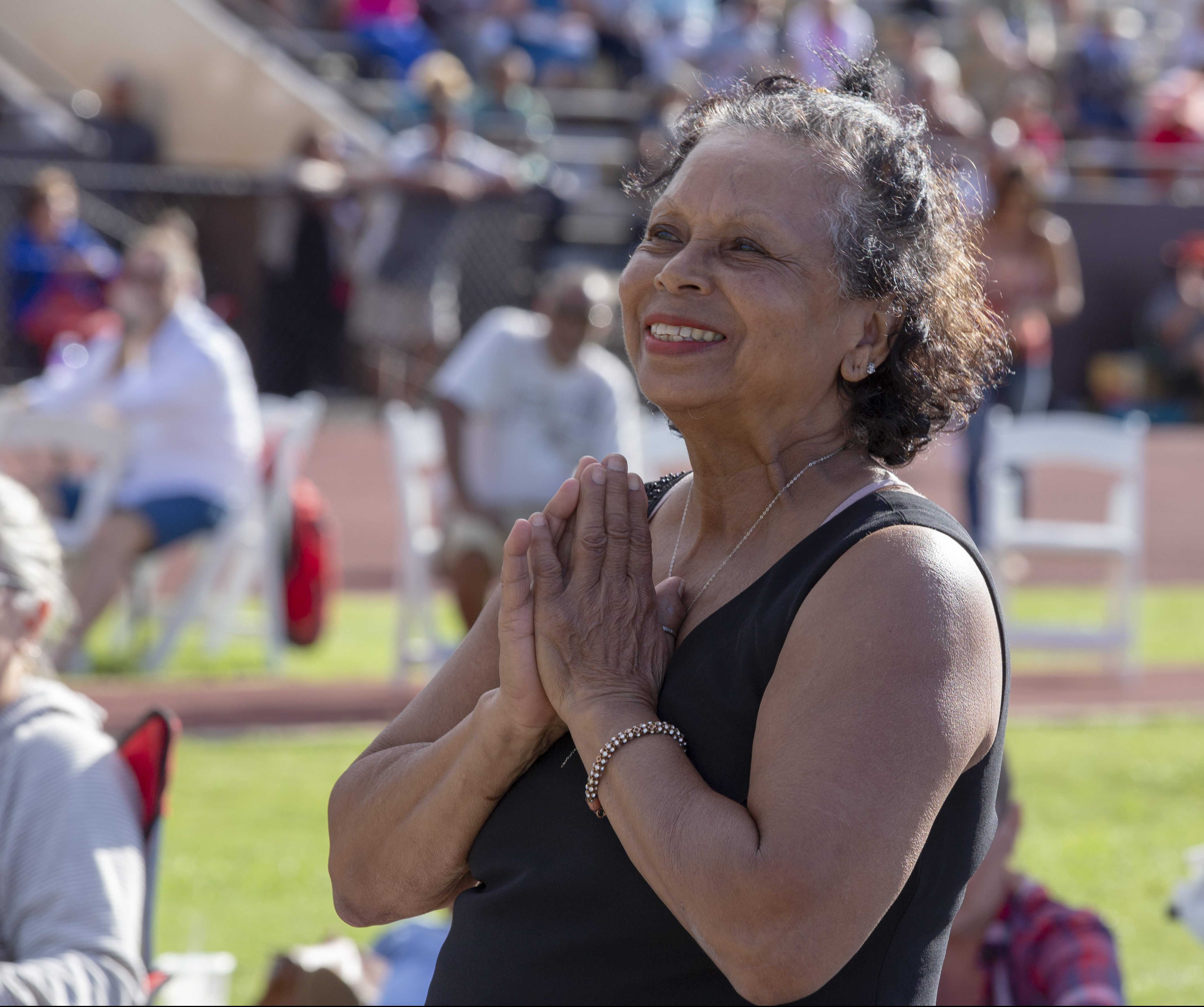 "Brokenness is felt by everyone," Will said. "Surrender all your brokenness, all your junk, and hand it over to God."
Hearing those words, Maureen felt the nudge to rededicate her life back to Christ. Admittedly, she'd let pain and jealousy get the best of her. But it was time to let all of that go.
"I have to allow God to take my burden," she said, touching her shoulders. "I feel free."
Sunday marked the third and final day of the Kaua`i Celebration with Will Graham, which has been packed with family friendly events, all to glorify God and point people to Christ.
This past year, churches across the Garden Island have been preparing for this moment. But the work doesn't end here.
Will reminded those in attendance that becoming a Christian, "doesn't mean your circumstances change" instantly.
That's why nurturing new and rededicated believers from the Celebration in the weeks and months to follow is so important.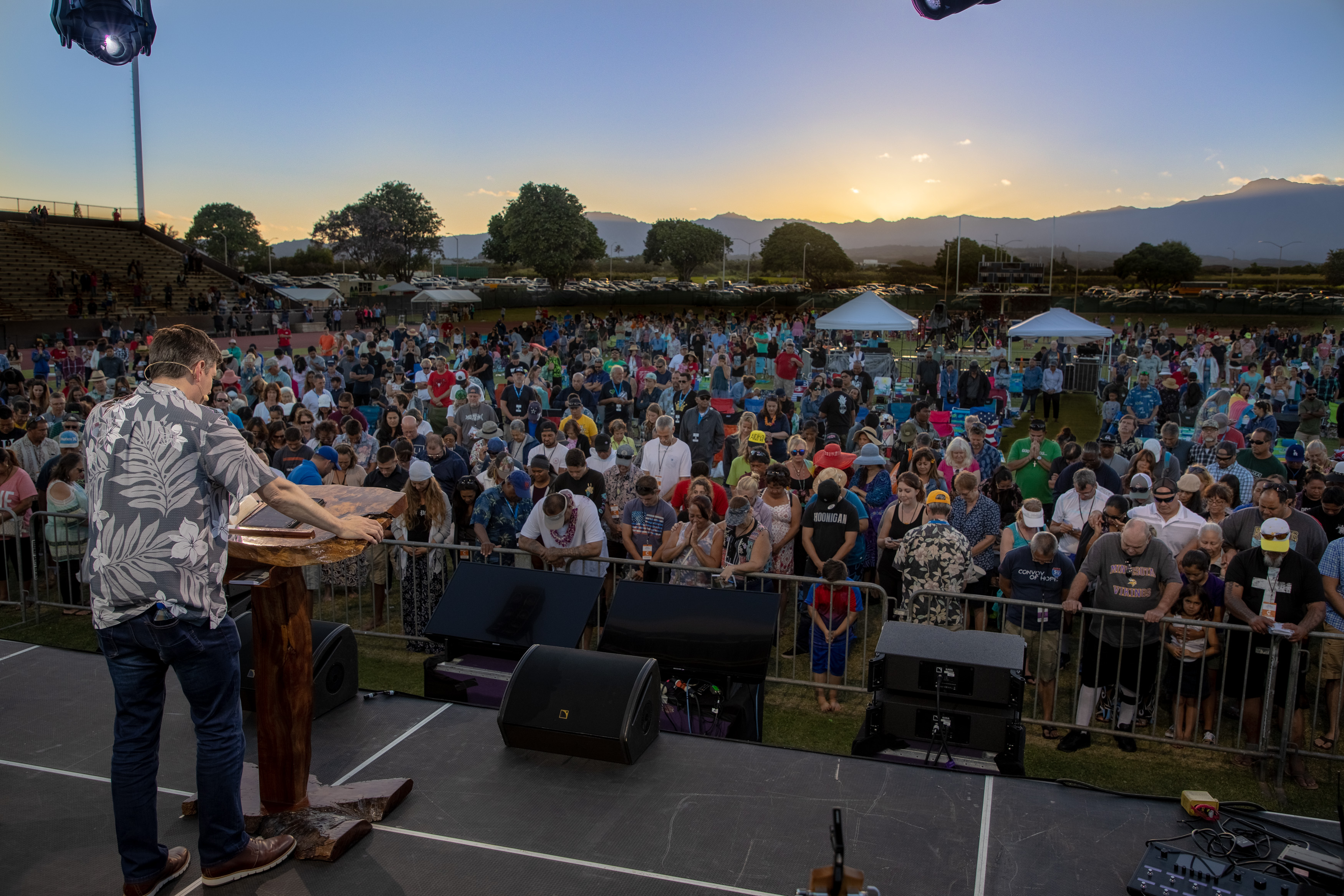 Leonard Mahoe and his wife Cecilia are committed to that assignment.
During the Celebration, Leonard volunteered with BGEA's co-labor team—a specially trained group that sifts through every card filled out during the invitations to accept Christ, ensuring those individuals get the right follow-up based on their responses.
Leonard's 40-plus years in ministry started while he was a student at the University of Hawaii involved in Campus Crusade for Christ, now known as Cru.
Seeing discipleship work in his own life, he's fired up about training and developing young believers from the Kaua`i Celebration and beyond.
"There are 7.7 billion people in the world and a great percentage of them have never heard the name Jesus," he said.
And we each play a role in taking that Name to the ends of the earth.
Hope is another local ready to do her part. A stay-at-home mom serving as a children's prayer volunteer during the Celebration, she was nervous at first.
"But I asked God to give me the courage and the words to speak [to those who don't know Him]."
And He did.
Now, Hope will also be part of the follow-up team to get people connected to a nearby church.
Though their stories are different, Maureen, Leonard and Hope have one main thing in common. They're living proof that God keeps His hand on those who choose to follow Him.
"He pulled me from the gutter so many times," Maureen said. "It was Him all the time."
Please continue to pray for the local churches and new believers in Kaua`i whose lives have been forever changed. Thank you for your ongoing prayers and support.