Dear Friend,
Proverbs 19:21 says, "Many are the plans in the mind of a man, but it is the purpose of the Lord that will stand" (ESV).
I recently returned from Fairmont, West Virginia, where we had originally scheduled the three-day Mountain State Celebration for April 24–26, 2020. We were weeks away from that event when we had to make the hard decision to postpone it due to the spreading impact of COVID-19.
We had our plans, but God saw the full picture and had something much greater in store.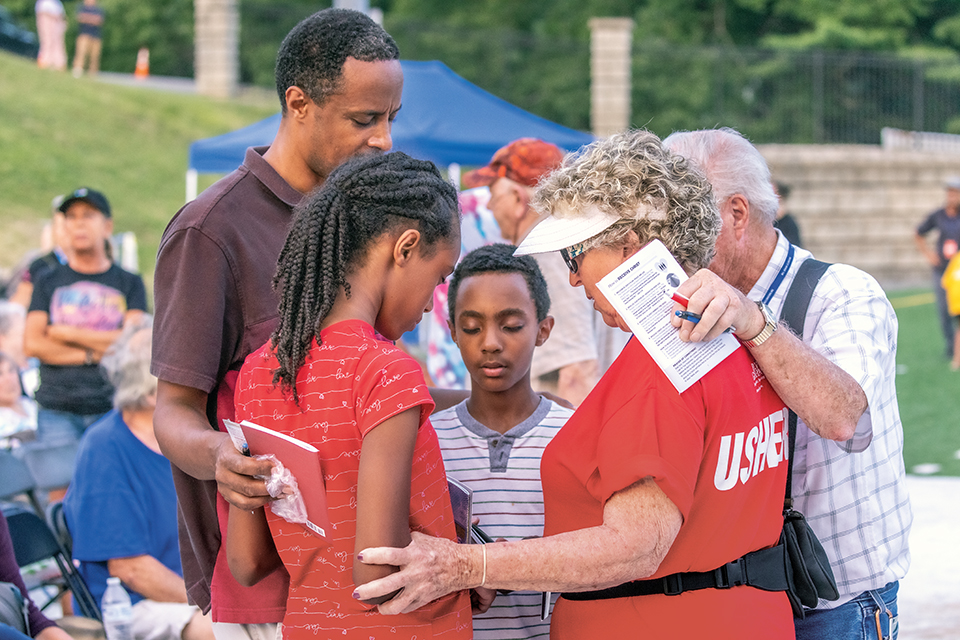 You see, we ended up moving the event (our first multi-day outreach since the initial impact of the coronavirus) from the indoor basketball arena at Fairmont State University to the larger outdoor football stadium on campus.
While this was a practical step in the era of social distancing, it also turned out to be a blessing from God as many more were able to attend the Celebration, July 23–25, 2021. There they heard about the love, hope and peace of Jesus Christ, and many responded to begin a relationship with Him.
Among those who attended were Haley and Nicole, who were visiting from out of state. Their grandmother Mary Ellen had originally worked in the Mountain State Celebration office, helping to plan and prepare for the outreach.
After the pandemic hit, Mary Ellen was unable to return to the role due to family circumstances. In her "plans," this was painful and upsetting. However, "the purpose of the Lord will stand."
Instead of helping behind the scenes at the event, Mary Ellen was able to sit with her granddaughters as they heard the Gospel—and she prayerfully and joyfully watched on as they left their seats to walk forward and accept Christ as Savior.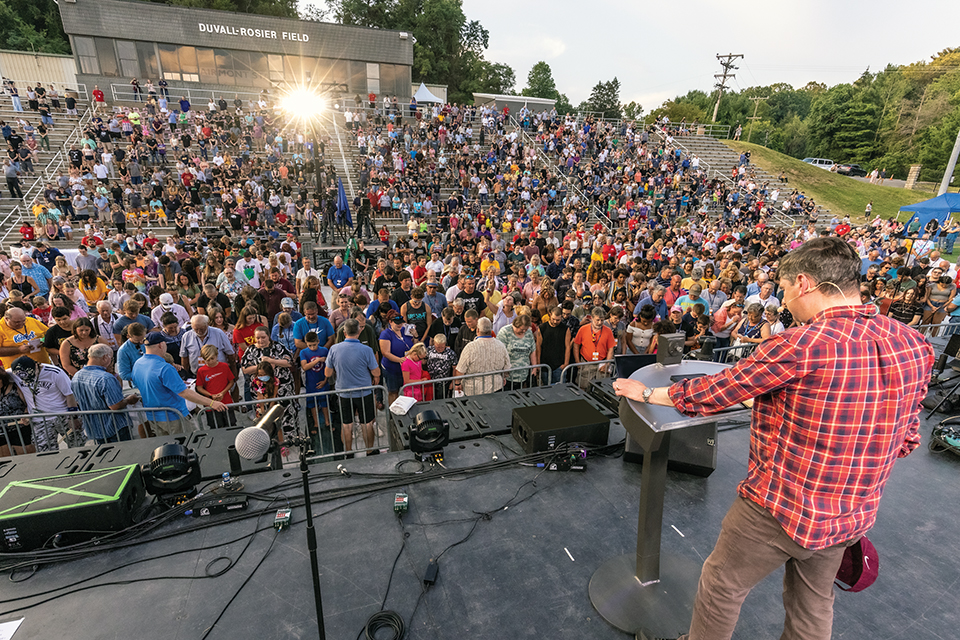 "I know that there will be other happy times, such as when they marry or have their first child, but—for me—nothing will top July 23, 2021, the glorious night my girls gave their hearts to Jesus Christ," Mary Ellen said. We rejoice with her and give the glory to God.
I have four more multi-day events on the horizon in 2021: Rapid City, South Dakota (September 24–26), Des Moines, Iowa (October 1-3), Sudbury, Canada (October 15–17), and London, Canada (October 22–24). I humbly ask you to cover these four regions with prayer.
Ministry to Law Enforcement
As I write to you, I am in Alaska with a group of law enforcement officers and their spouses as a part of our National Law Enforcement Ministry. We are hosting these men and women—all who have dealt with traumatic events in the line of duty—for a week of healing, encouragement and Biblical marriage enrichment. In addition to fishing, hiking and outdoor adventures, we pour into these couples and walk alongside them as they work on their relationships.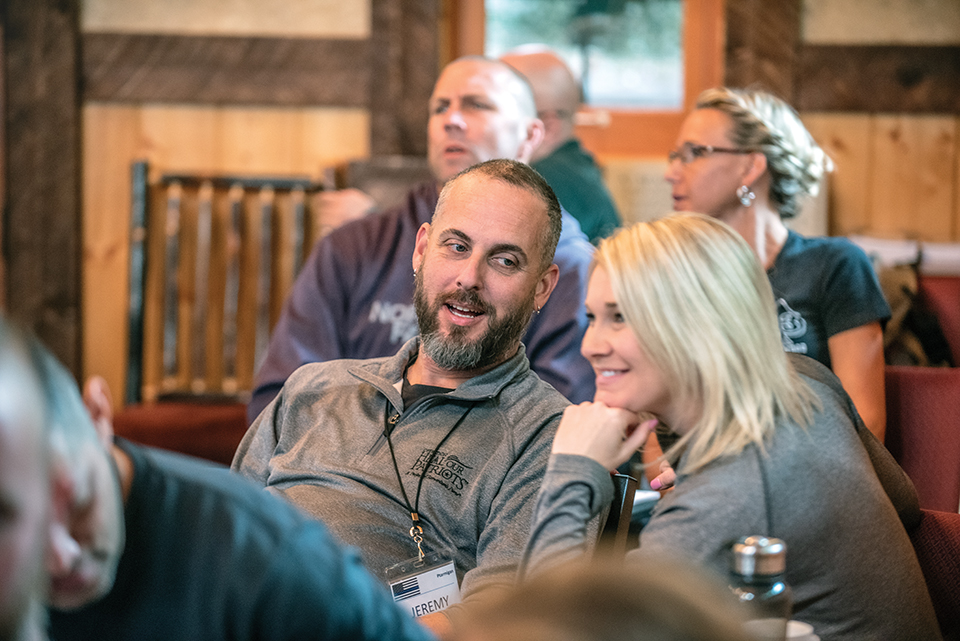 During our law enforcement retreat in June, we saw marriages healed and vows renewed. Officers rededicated their lives to Christ, and three participants were baptized in the frigid waters of Lake Clark.
"I knew before we came here this was going to be a spiritual, life-changing moment," said one of the officers, whose wife is also in law enforcement. "We've always had a good marriage because we have worked on it, but we've been through a lot. Plus, we needed time to get away and talk about the fact that we both got shot at by a guy who tried to kill us. … This has been such a weight off our shoulders."
This is a spiritual battle, and God has placed a burden on my heart that we need to be praying over these retreats and the couples who attend. Please stop and lift up law enforcement: locally, nationally and—in particular—those who have joined us in Alaska.
Take 40 seconds to watch as Will Graham asks for prayer over this week's law enforcement couples:
Route 66 God Loves You Tour
My father, Franklin Graham, is preparing to enter an extremely busy time. He's making plans to share the Gospel during the upcoming Route 66 God Loves You Tour, which will begin on September 19 in Joliet, Illinois, and proceed along historic Route 66. Following Joliet, the tour will continue with events in St. Louis (September 21) and Springfield, Missouri (September 23); Oklahoma City, Oklahoma (September 25); Amarillo, Texas (September 26); Albuquerque, New Mexico (September 28); Flagstaff, Arizona (September 30); and San Bernardino, California (October 2).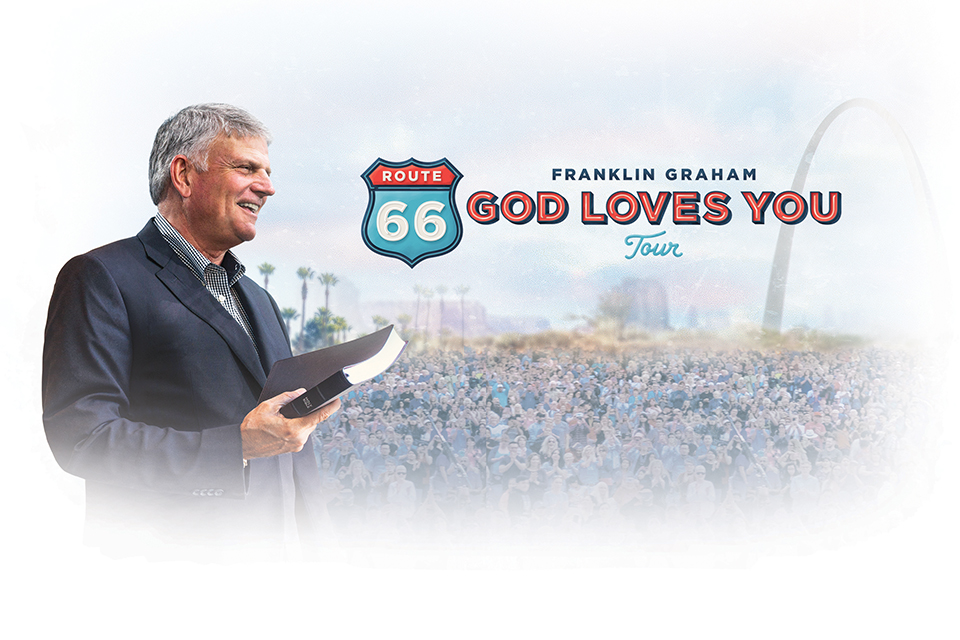 One area of focus during the tour will be the growing Hispanic community in each of these cities. In addition to Newsboys and Dennis Agajanian, each event will feature music by Marcos Witt, recipient of five Latin Grammys and two Billboard awards. Attendees can hear the Gospel in Spanish through headsets, and all of the counseling and follow-up materials will be translated into Spanish. We pray that many of our Hispanic brothers and sisters will place their faith in Jesus Christ through these efforts.
Later this fall, my father is planning to share the Gospel in Milan, Italy, and Rio de Janeiro, Brazil. With the resurgence of COVID-19 around the world, please pray that the events will be able to go forward, that many will hear the Gospel and that a great harvest will take place in these international cities.
Sharing Hope, One Call at a Time
Speaking of God's plans and purposes, which far exceed anything we can ask or imagine, the Billy Graham Prayer Line continues to be an incredible tool for sharing the love of Jesus. Trained representatives have now answered more than 665,000 calls, talking and praying with people as they share their fears, frustrations and concerns.
In doing so, we've had the opportunity to pray with thousands as they've surrendered their eternities into the hands of Jesus!
We recently received a call from a young man named Jacob.* He said that he had been living in sin—drinking excessively and sleeping around—and was burdened with guilt. The conviction had been so powerful that the Holy Spirit woke him from his sleep and drove him to his knees. One of our staff had the opportunity to pray alongside him as he repented and rededicated his life to God!
My friends, we all have our plans, but the past 16 months have shown that they do not compare to what God has in store for us as we surrender to Him and follow His leading. Time and time again, God has proven that He is faithful and that His purpose will stand.
Thank you for the role that you play in making all of this possible. God is using you to change lives for eternity, bringing lost souls from the darkness of despair into the light of salvation.
God bless you,

Will Graham