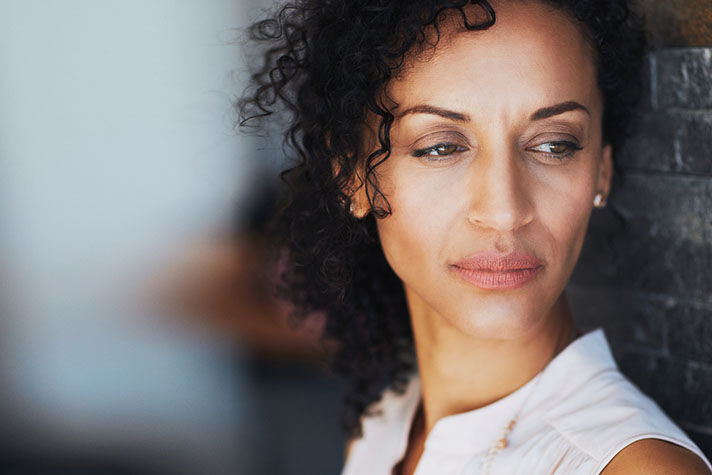 Your mother's wonderful example motivated you to have children of your own, which you did, and now everything is grand. Your children are a blessing and love you well. You have perfect family photos taken in a sunny field, complete with a letter board spelling out your family name.
Or maybe not.
Maybe your brush with motherhood looks a bit different this year. Maybe you want to be a mom but aren't yet, or you are one but find it nearly impossible to face each day. Perhaps you're a "non-traditional" mom of sorts—a stepmom, foster mom or adoptive mom—which still comes with the complexities of motherhood, plus a couple of layers.
And maybe you didn't have the greatest example of a mom to show you the ropes.
Whatever the circumstance, if you have children, be assured that God has placed them specifically in your care. You may feel ill equipped, but He knows what you're capable of and entrusted them to you despite your shortcomings. Remember you're not perfect, and no mom is, so don't be too hard on yourself. Ask God for His strength, wisdom and guidance as you strive to be the best mom you can be.
If you don't have children yet and are consumed by the longing to raise a child, know that God is well-acquainted with your desires and frustrations and promises to fill your life in a way no one else can. He wants to lead you in the days ahead, wherever that path takes you.
Keep reading for some encouragement from the Bible and a handful of resources to help you get through this holiday.
5 Encouraging Verses for You Today
Whatever stage of motherhood you find yourself in, let these verses from God's Word fill your heart and mind this Mother's Day.
"And let us not grow weary of doing good, for in due season we will reap, if we do not give up."
Galatians 6:9
"Blessed be the Lord! For he has heard the voice of my pleas for mercy. The Lord is my strength and my shield; in him my heart trusts, and I am helped; my heart exults, and with my song I give thanks to him."
Psalm 28:6-7
"The steadfast love of the Lord never ceases; his mercies never come to an end; they are new every morning; great is your faithfulness."
Lamentations 3:22-23
"But he said to me, 'My grace is sufficient for you, for my power is made perfect in weakness.' Therefore I will boast all the more gladly of my weaknesses, so that the power of Christ may rest upon me."
2 Corinthians 12:9
"Charm is deceitful, and beauty is vain, but a woman who fears the Lord is to be praised."
Proverbs 31:30
8 Resources for Situations You May Be Facing This Mother's Day
You aren't alone in your struggles. The resources below are taken from situations women just like you have been through.
I wasn't a very good mother and now my children want nothing to do with me.
>> Read Billy Graham's response.
My mother gave me up for adoption when I was a baby and I never knew her. Why did God do this to me?
>> Read Billy Graham's answer.
5 tips on how to mother God's way.
>> Read and share this page.
How should stepmothers approach Mother's Day?
>> Read this interview with a fellow stepmom.
Ruth Bell Graham's 5 truths on prodigals and those who love them.
>> Find wisdom for parenting your own prodigal child.
Mother's Day can be especially hard for women who have experienced a miscarriage.
>> Take a moment to read these 4 powerful truths.
Are you healing from the emotional pain of an abortion?
>> Read 4 Biblical truths just for you.
Her 8-year-old daughter died of cancer. 
>> Hear how she got through the pain of losing a child.
The first step to being a godly mom is having a relationship with the God who made you.