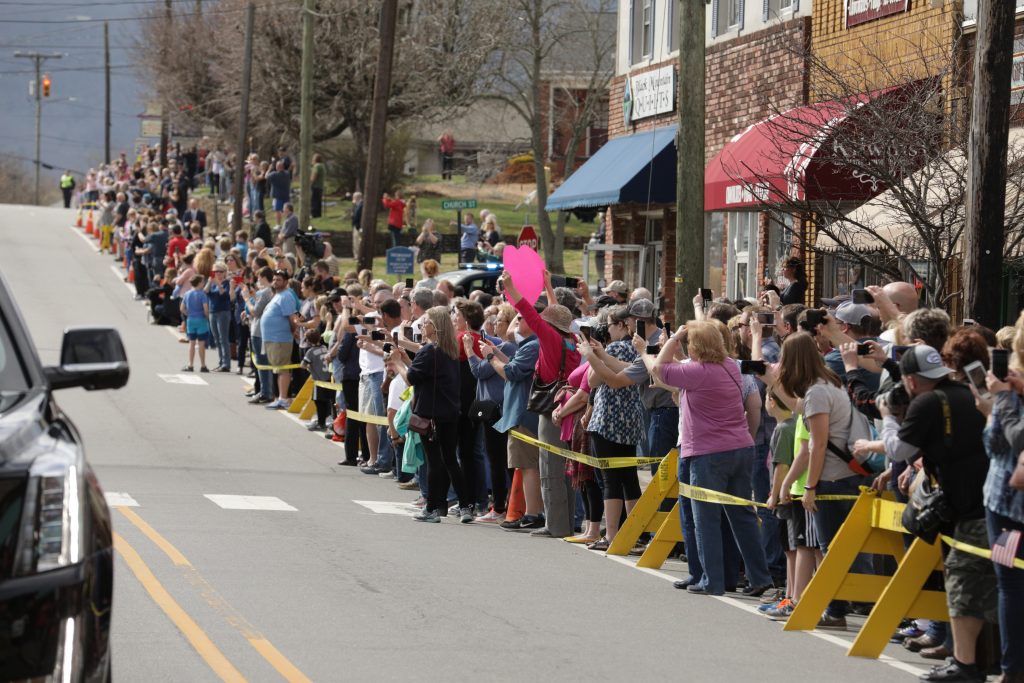 They lined highways and byways with posters and flags to get a glimpse.
To say thank you and goodbye as the funeral motorcade for the beloved evangelist Billy Graham slowly wound its way down the mountain Saturday from Asheville, North Carolina.
After a private family viewing and prayer service at the Billy Graham Training Center at the Cove, the processional followed a 130-mile route that ended at the Billy Graham Library in Charlotte, North Carolina.
Hundreds lined the streets in Black Mountain, just minutes from Billy and Ruth Graham's Montreat, North Carolina home.
Church bells chimed and the crowd waited with anticipation, many craning for the first sign of the motorcade.
One of the first to claim a spot was Jim Meadows, and the Asheville resident put into words what many were feeling.
"He brought me to tears as a little boy watching him," he said. "He's always been in my heart and he always will be. I love him."
Meadows will remember the evangelist for his "love for Jesus Christ and his love for humanity."
In life, the evangelist didn't want any fame or glory, always deferring any attention or credit to Christ.
Before his passing this past Wednesday, Mr. Graham insisted that memorial events would point people to Jesus.
>> Visit Billy Graham's memorial website for continuous streaming coverage, updates on memorial events and to express your memories and condolences.
One Black Mountain resident remembers her brother playing outside with Franklin Graham as children. Mostly, though, Linda Humphries remembers Billy Graham—as a man who walked his talk.
"There will be praise for this man for centuries to come. He will remain in people's hearts," she said.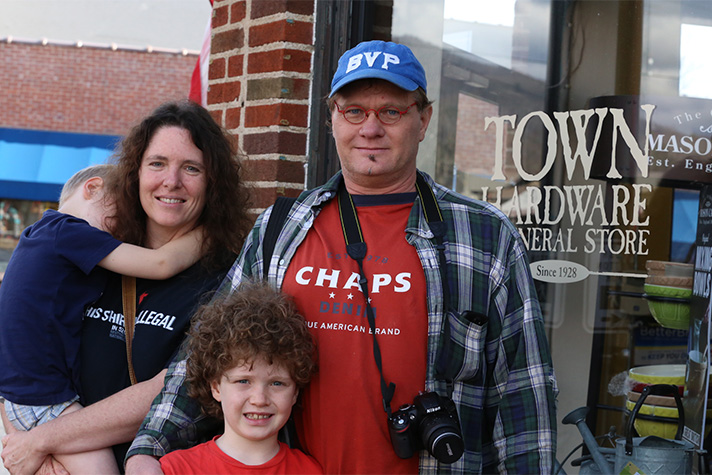 Across the street, Keith Braman from nearby Brevard, North Carolina, is especially thankful he could be a part of this historical day. He received Christ after listening to the radio station started by Billy Graham—106.9 The Light in Asheville.
"The announcer said, 'If you want to come to Christ right now and accept Jesus in your life, let me pray with you.'
"And I did, and that was it," he said. "Never looking back."
His voice cracked as he shared, "I just feel so honored [to be here]."
"[Billy Graham's] responsible for millions of people to be saved throughout the world. I mean, that's incredible. What a legacy for the Christian faith.
"It's sad that he's gone as a person, but that in a way is a little selfish. You let go of him and now he's in the arms of Jesus. So that's the big picture.
"We'll all be reunited one day. We'll all be together."
"There's a peace and a fulfillment, and life takes on a purpose, and there's a sense of forgiveness of your sins, and there's a joy unspeakable and full of glory." –Billy Graham, speaking at Earl's Court, London, June, 1966, about a relationship with Christ