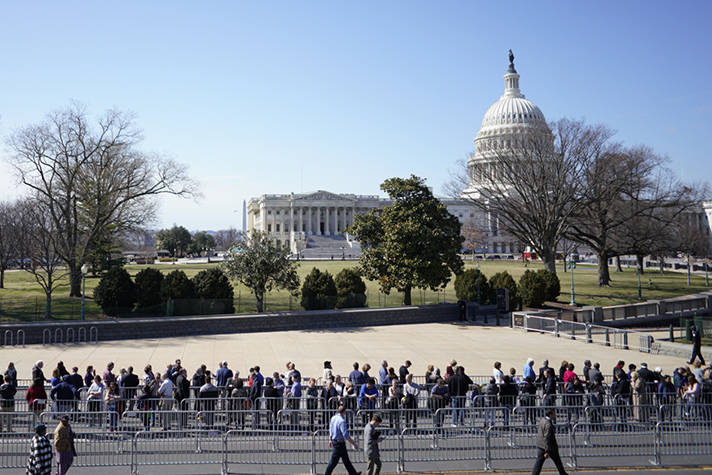 From one end of the block to the other, you couldn't see the end of the line. One week after Billy Graham's death, thousands stood outside the United States Capitol in Washington, D.C., waiting to pay their respects to a simple man with a simple message.
>> Read about a private service held in the Capitol Rotunda Wednesday morning for family and members of Congress.
The late son of a dairy farmer probably would have blushed at the gesture, but for those gathered, his humility was a big part of why they came.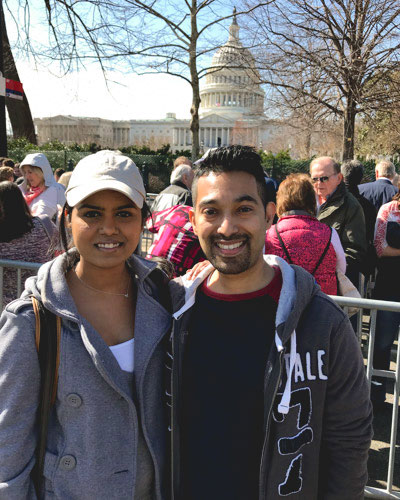 "I just can't put into words what he meant to my family, and not because of Billy Graham, because he followed God," said Steve Pinto.
Steve and his wife, Debra, both took off work Wednesday to make the drive from Philadelphia and witness Billy Graham lying in honor in the Capitol Rotunda, a distinction given to only three other civilians throughout history.
"I had to take one day out of my life to be here," Steve said. "He changed my life. … He taught me how to be a better Christian."
Steve and his family moved to the United States from Pakistan in 1997. He used to watch Billy Graham's sermons on the Trinity Broadcasting Network.
"The more I listened to him preach, the more I fell in love with the Gospel," he said.
Steve has long identified himself as a Christian, but when Mr. Graham passed away Feb. 21, he recalled a question the preacher often asked: If you died tonight, would you go to heaven?
"Him dying resurrected something inside of me," he said as he explained how he rededicated his life to Jesus this past week. "Now I can say for sure if I pass away I will go to heaven."
As people waited, sometimes hours, in line until the Rotunda opened to the public, groups here and there broke out into song—"Amazing Grace" and "This Little Light of Mine."
"Shine it all over Washington, I'm gonna let it shine," they sang.
For Irene Magana and Ana Cerrato, part of a group of five who came from New York City, Mr. Graham was a light in an often dark world.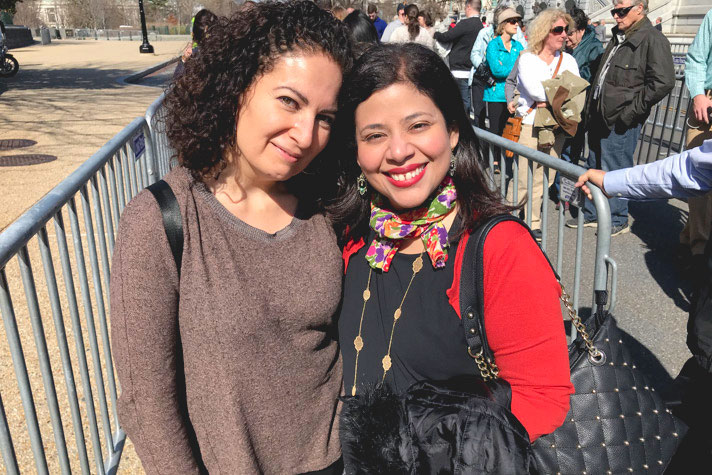 Irene remembers as a kid seeing Mr. Graham in Detroit. In 2005, at his last Crusade in New York City, she volunteered as a counselor and had a front-row seat to see people pour forward as he invited them to respond to Christ.
"There were masses of people of all colors, all creeds," she recalled.
Years later, she said his humility and the way he brought every message back to Jesus inspires her to live the same way.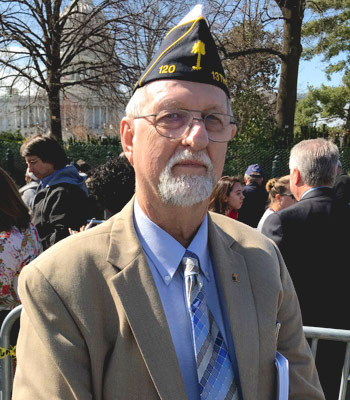 "He was true to the Gospel," Ana added.
Ana's family is from Honduras, and she took a few minutes to reflect on Mr. Graham's global impact.
"A couple years ago, I was in Iceland. I turned on the TV and he was there," she said, laughing.
Ana also served as a missionary in Russia where her team used Billy Graham films to tell people about Jesus.
"The simplicity of the Gospel [in those films] was very useful for us," she said.
From the time Mr. Graham's ministry began in the late '40s, his straightforward message never changed—something many in line outside the Capitol said they appreciated and admired.
"Billy Graham had such a simple message. He preached Jesus Christ," said Carlton Patterson.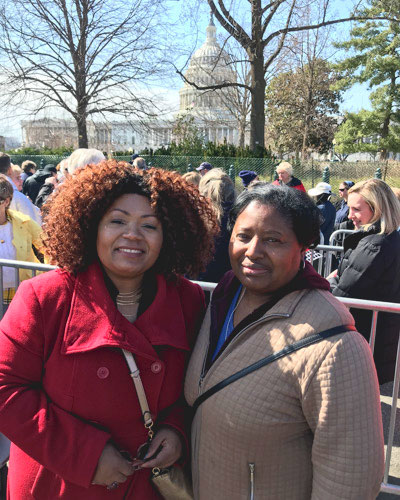 Carlton served in the U.S. Army from 1964-1967 and was in D.C. Wednesday on American Legion business. He couldn't pass up the chance to see Mr. Graham lie in honor while he was in town.
"It's a once-in-a-lifetime opportunity," he said. "I'm sad he's gone, but happy for him. He's gone home."
When Towanda Underdue heard of his passing last week, she found the TV listings and said she just had to watch one of his classic sermons.
"His message is timeless … and still relevant," she said.
Mr. Graham may be gone now, but Towanda learned a life lesson from him that is influencing others around her, too.
"If you just live a simple life and love people, that'll point people to Christ."