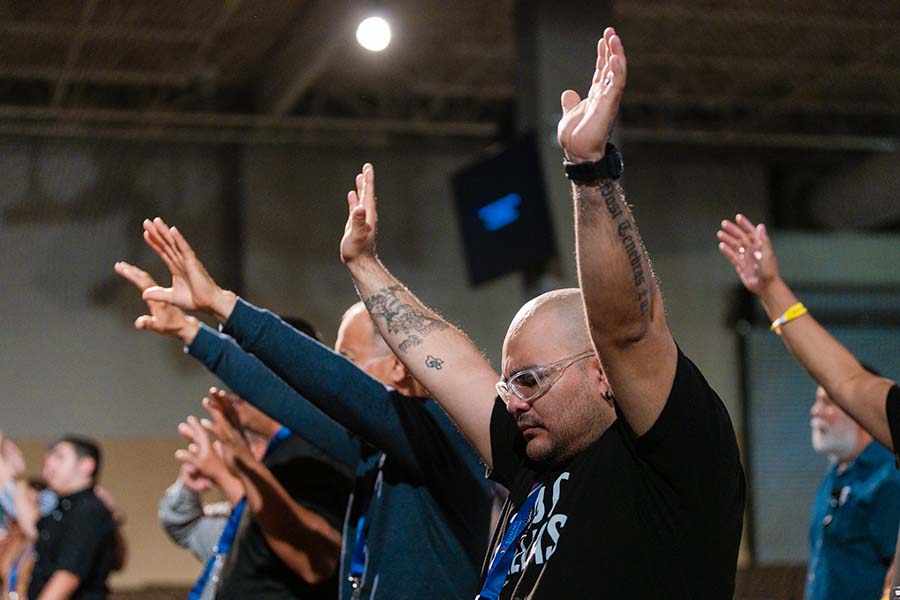 Hispanic Heritage Month is celebrated in the United States starting in mid-September and ending Oct. 15. On Saturday, Hispanic church leaders in Texas had the opportunity to close this celebration with a bang at the Summit de Evangelismo organized by the Billy Graham Evangelistic Association (BGEA).
Texas pastors and ministry leaders traveled up to six hours to attend the one-day event where they were encouraged and trained on topics such as proclaiming the message of the cross, defending the Gospel, discipleship, and living in holiness.
Again and again, attendees were encouraged to "get back to the main thing"—the proclamation of salvation through the redemptive work of Jesus Christ on the cross.
David Ruíz, an event speaker and evangelist for BGEA, said many times it's easier for Christians to offer suffering people simple words of encouragement.
"But that is not enough," he reminded the audience. "If we don't preach the full Gospel, we are depriving people of hearing the best news in all of history. And the Gospel is good news that begins with bad news. That man is a sinner and must repent of his sins in order to find reconciliation with God through Jesus Christ."
Eli Bonilla, a second generation Hispanic pastor, shared, "God has put us here to be missionaries, to bring a message that brings life to all those who have no life."
As ministerial leader Lucas Leys put it, "The church should not be boring. Christians must remember that the Gospel message is the most powerful message in the world because it changes us from the inside out and in eternal terms."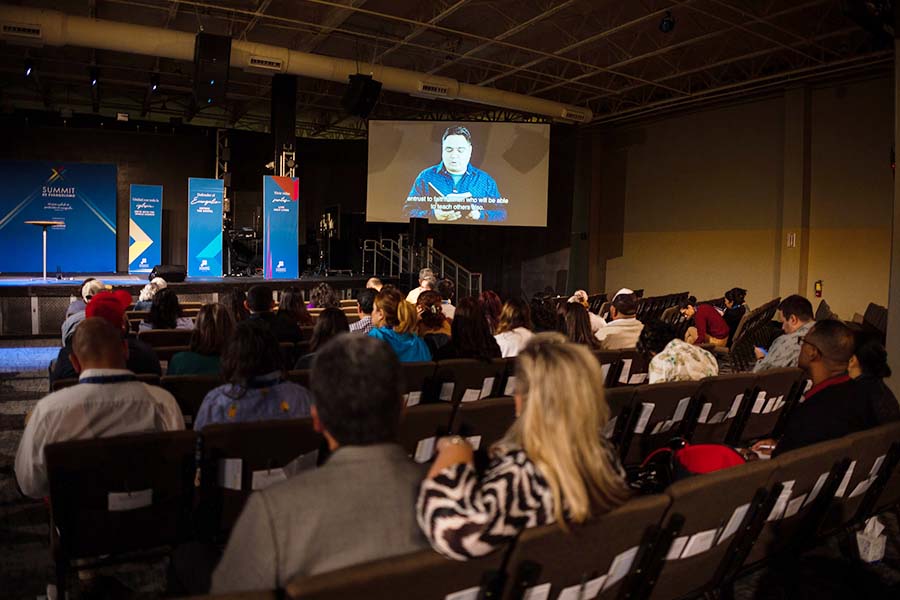 This year, the Hispanic Initiatives ministry of BGEA has collaborated with Spanish-speaking church leaders across the U.S., bringing them together to share wisdom and best practices for proclaiming the Gospel.
In March, BGEA invited Hispanic ministry leaders from across the country to the Billy Graham Training Center at The Cove in Asheville, North Carolina, to help unite various denominations and ministries for the sake of evangelism—and then expanded that effort to Los Angeles, California; Chicago, Illinois; and now Coppell, Texas, part of the Dallas metropolitan area.
Reaching the Unreachable
Diana Acosta, who attended the Texas summit, has been a follower of Jesus Christ since she was a teenager. She moved from Los Angeles to Dallas 15 years ago.
"The Lord put on my heart many years ago that He was going to use Hispanic Christians to reach places where preachers can't reach," she said.
God used her project management skills and ability to communicate in English and Spanish to lead her to an upper position within a global company.
"The Lord is using Hispanic Christians in corporate America," she said. "He opened the doors for me to share my testimony and the Gospel with a lawyer who confessed to me that she was planning to take her own life that very day. Jesus is going to continue to use us in this way, but, just as we learned here at the Summit de Evangelismo, we have to be very sensitive to the guidance of the Holy Spirit."
Her daughter Priscilla also attended Saturday's event. She recently decided to serve the Lord in full-time ministry and showed great enthusiasm for what God spoke to her through the messages at the event.
"Although there are many denominations, what moves us as Christians should not be our denomination, but the presence of God," she shared. "If we always seek God's presence and let Him be the One who leads us, then we will have an impact outside of the church. …
"We really needed an event like this," she continued. "The fire of the Spirit is so much that I want to go out and preach right now! And it's because the presence of God is here."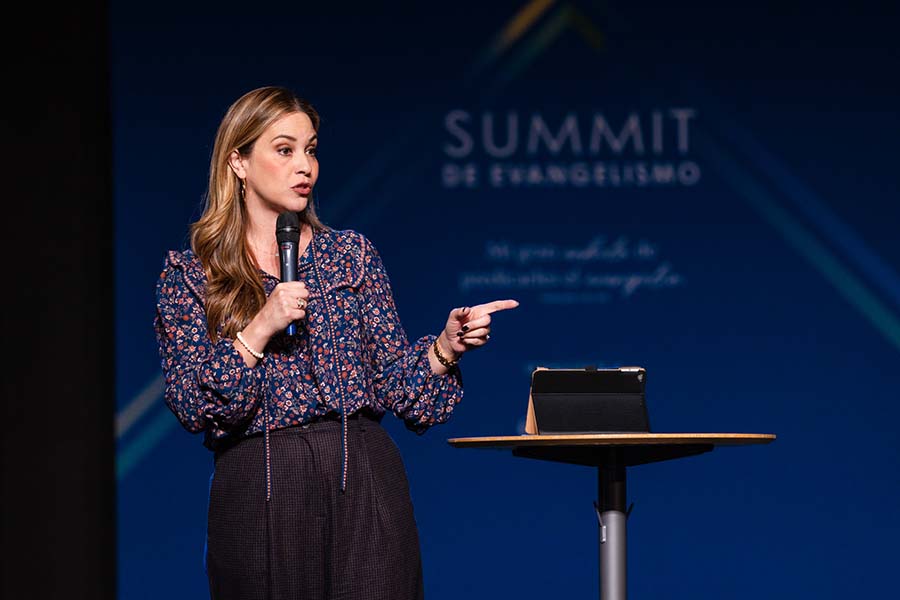 Discipling in a New Country
Yelitza Molina, another summit attendee, left Venezuela just over four years ago. In her native country, she felt a strong call from the Lord to focus on evangelism and discipleship, and He opened many doors for her to carry this out.
"I even had the opportunity to lead devotion times in offices and to organize Bible studies in the homes of new believers," she shared.
However, she felt great sadness when she had to leave her country and the ministry the Lord had entrusted to her. When she moved to Dallas, she feared she wouldn't be able to continue ministry in such a different country.
"I feel a great burden for souls," she shared with tears in her eyes. "It is that the Lord gives us a supernatural love for those who don't know Christ as we know Him."
At the Summit de Evangelismo, she felt confirmation from the Lord that she must not give up in the face of difficulties and must continue moving forward to proclaim the Gospel.
"I am very grateful for this event. The Lord confirmed to me that I must continue in the work," she shared. "And I am particularly grateful because we were called to unity. We Hispanic Christians in the United States come from very different countries and cultures, and on top of that, there are the denominational differences, but we have something that unites us, and that is the love of God in our hearts and a common call to share the same faith."
The Summits de Evangelismo have been so welcomed by the Hispanic community that BGEA is planning to host more of these events in different cities next year.