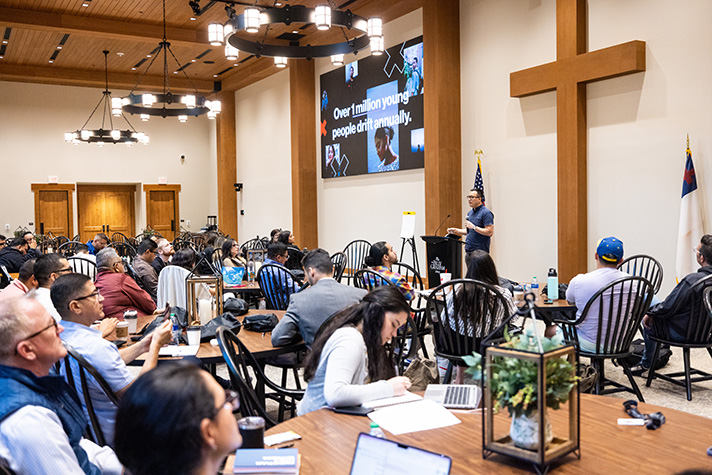 The increasing opposition to Biblical values and deterioration of traditional social structures leaves many practicing Christians wondering: What can the church do to help the next generation come to know Jesus Christ as their Lord and Savior?
At the invitation of the Billy Graham Evangelistic Association (BGEA), ministry leaders who work with Hispanic Gen Zers gathered at the Billy Graham Library to talk about the current state of the Christian faith among youth—and share wisdom they have gained on reaching them with the Gospel.
A group of mostly Hispanic men and women filled the room with smiles and energetic conversations, openly sharing highs and lows of their ministries.
"We want younger generations and younger leaders to know the Gospel legacy of Billy Graham," said Chris Swanson, vice president of Hispanic Initiatives for the BGEA, speaking about the goals of the NextGen Gathering. "And then, we want to find ways in which we all can engage together."
The conversations went back and forth from English to Spanish, and references to the varied Hispanic cultures were sprinkled throughout the meeting, lightening the mood amid more pressing talks about ministry.
"Despite all the good work of so many [Christian] organizations, the good work is still not good enough," said Ray Chang, executive director at Tenx10. "We are seeing that 1 million young people are walking away from the Christian faith each year.
"The projections demonstrate that by 2070, less than 50% of the American population is going to identify as Christian for the first time in history."
Ashley Ekmay, from Barna Group, shared interesting facts from the results of a study they recently conducted.
"The numbers show that younger people turn to family members when they have faith questions," Ekmay said. She stressed how important it is for parents and other family members to be willing to have open and honest conversations about the Gospel with younger generations.
"Unfortunately, if parents are not available for those conversations, they will seek answers somewhere else," she continued. "Teens are going to other sources with questions about faith, sexuality … they are getting information from social media."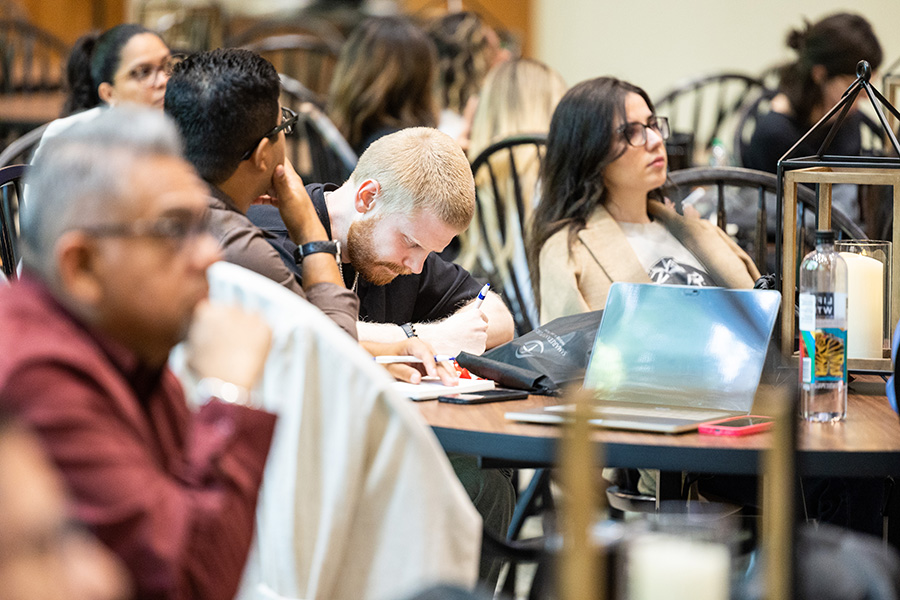 On a positive note, Ekmay also shared data that highlights the vibrant and passionate faith of Gen Z teens when compared to other generations.
"A striking 80% of Gen Z Christians said they strongly agree that the best thing that could ever happen to someone is for them to come to know Jesus, compared with a much lower 68% among Millennials," Ekmay said.
"Gen Z also led the way when it comes to the frequency with which they had conversations about their faith with people of a different faith."
Throughout the event, speakers reminded each other that this is a pivotal time. These young believers are passionate about their faith, and non-Christians are thirsty for truth and are open to have conversations about faith.
But they also called the church to unity to fulfill the Great Commission.
"God is calling us to choose God—to choose God over our culture, our tribe, or our denomination," said Pastor Eli Bonilla via video. "God is calling us to leave our identity, any identity we found in the world, and come find our identity in Him.
"Our unity should be so unusual, so unique, that it would cause the world to look at us and say, 'There is something different there.'"
In a world defined by shifting truth, Gen Zers need mature Christians to come alongside them as they seek honest answers about faith.
"Authentic discipleship is one that happens relationally," said Josue Collins from OneHope. "It's about the follow-up that happens after the event. True discipleship is fundamental because it becomes an anchor for a young person."
"In this world, everyone wants to seem perfect, to look like they have it together," said Amy Ayala from The Father's House OC, a church located in Brea, California. "But when people share their testimonies, saying, 'I was a sinner and now I'm saved,' the younger generations will see the Gospel as tangible and reachable."
>>Please pray for the next generation to find that Jesus Christ is the Way, the Truth, and the Life.