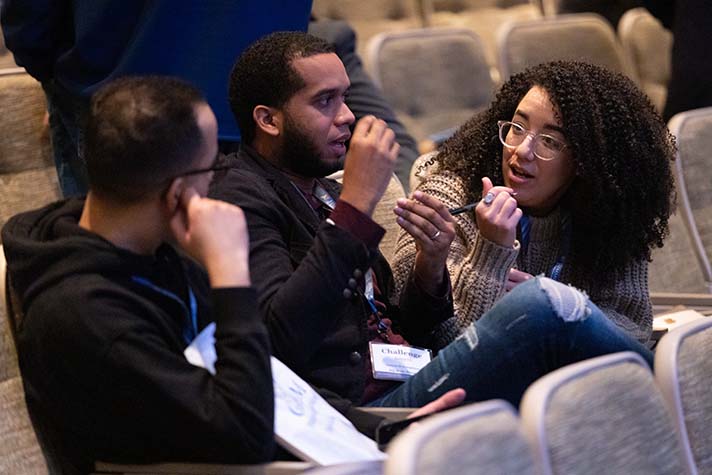 This week, the Blue Ridge Mountains in Asheville, North Carolina, took on a Latin flavor. 
For three days, more than 140 evangelical leaders of Hispanic origin responded to an invitation from the Billy Graham Evangelistic Association (BGEA) and Samaritan's Purse to gather at the Billy Graham Training Center at The Cove for the first "Summit de Evangelismo" (Evangelism Summit).
>>Get details on upcoming evangelism summits in California, Illinois and Texas 
Representatives from various denominations, organizations, publishers, evangelistic associations and online ministries came together to share their knowledge, experience and best practices.
Participants gave a tangible testimony that unity is possible in Christian fellowship despite differences. Older adults and leaders from more conservative denominations shared space with teenage social media influencers and others who use the red carpet as their mission field.  
And both groups sat down to listen and learn from each other. 
>>[PHOTOS] The Cove Hosts Historic Hispanic Evangelism Summit
"We're very happy that you all are here. We want to encourage the Hispanic leadership here in the United States; we want you to be able to make connections with each other and find ways to work together," said Chris Swanson, vice president of Hispanic Initiatives for BGEA and Samaritan's Purse.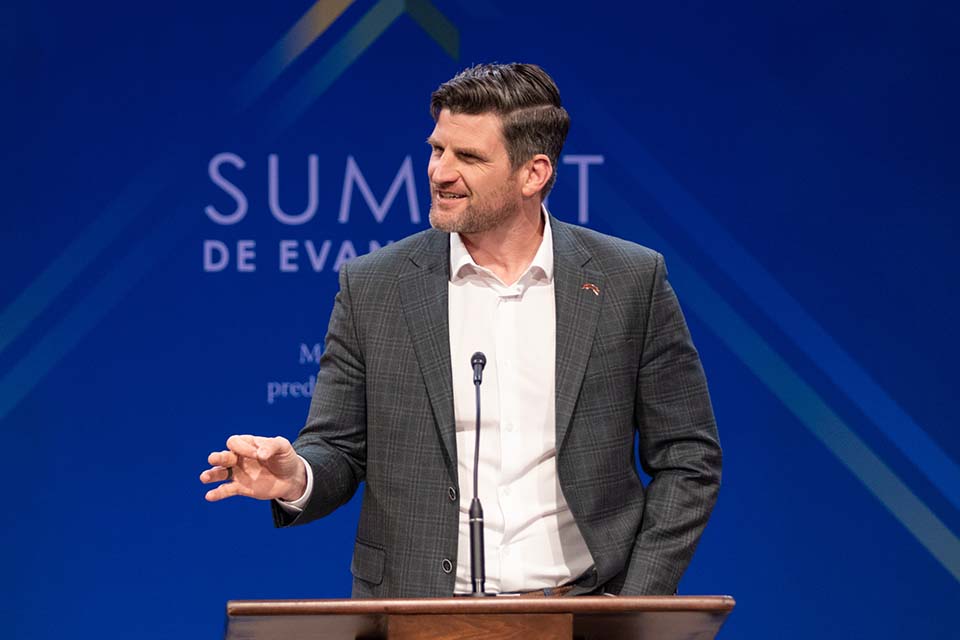 "This is the second country with most Hispanics after Mexico," Swanson reminded them. "The churches, denominations and organizations, as well as the leaders gathered here, represent millions of Hispanics in the United States, and millions more in our home countries as well. … We want to discuss what is the best strategy to reach them all with the Gospel."
Panel discussions and workshops allowed time for creative, candid collaboration, while impassioned speakers offered a wide range of voices and perspectives within the Hispanic evangelical church.
Pastor Eli Bonilla's message caused quite a stir in the audience.
"My grandfather came to America as a missionary to work with the Spanish-speaking population when no one was sharing the Gospel with them," he said. The Hispanic church is not here as a receiver, but as a giver."
Pastor Bonilla acknowledged the age range represented in the room: "To the older generation, I want to say that we are here to honor you. We don't want to take your place; we are here to hold your arms up."
The spirited group also discussed how the church can better engage with younger generations.
Apologist Jorge Gil got straight to the point.
"Three out of four young Christians lose their faith when they go to college," Gil said. "This is an era when atheism has become militant, and churches have failed to prepare young people. They are told what to believe, but are not given a foundation for their faith.
"Church leaders need to move away from the doctrine of emotionalism and spend more time teaching young people how to respond when their faith is challenged. Because sooner or later it will be."
This summit was the outcome of an event with 25 Hispanic leaders last October, where, after much prayer and rich conversation, they agreed to help create a space for Hispanic evangelical leaders to join forces and exchange ideas for telling people about Jesus in an effective, relevant way.
Cuban-born author Wendy Bello reminded those at The Cove: "We're not going to win the next generation with more entertainment. We need to present the Gospel of Jesus Christ, and Him crucified. We need to preach that there is no salvation without repentance of sins." 
Referencing Philippians 1, David Ruiz, a BGEA evangelist to Spanish-speaking countries, invited the crowd to remember the Gospel of Jesus Christ is one, and that we should rejoice whenever it is preached biblically, even if other ministries are more successful. 
"What matters the most is not the worker, but the work; it is not the evangelist that matters, it is the Gospel. It is God who will judge the motivations of our hearts," he said.  
In closing, Ángel Jordán, director of Hispanic Initiatives for BGEA and Samaritan's Purse, reminded those present: "No other country has received as many immigrants as the United States. Nearly every nation on earth is represented in this country. If we join our efforts to work in multicultural ministry here, with the power of God, we can reach the whole world with the Gospel."
>>Find devotions, ministry news and spiritual growth resources on BGEA's Spanish language website.