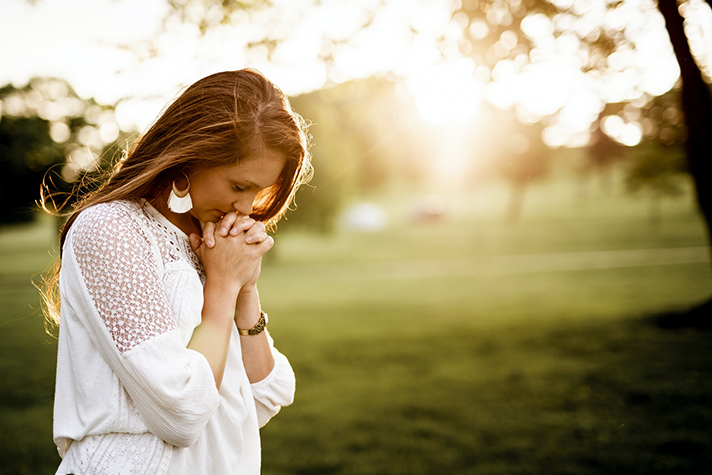 "Everywhere I go I find that people—both leaders and individuals—are asking one basic question: 'Is there any hope for the future? Is there any hope for peace, justice and prosperity in our generation?'" —Billy Graham
Although the coronavirus outbreak has been stressful for many, Generation Z is said to be among those taking it the hardest.
According to COVID-19 research through Socialsuite, those with the highest stress levels are 18-to-24 year olds. Next up, results showed baby boomers ages 55-64—some who happen to be the parents of Gen Z—are most tense from the crisis.
But is it OK to be worried that you may never get to turn your tassel at graduation and wave to all your friends and family in the audience? That you may struggle to land a job when the unemployment rate is at its highest since the Great Depression?
"It's not necessarily wrong, of course, to give thought to the future and prepare for it to the best of our ability," Billy Graham once shared. "As the Bible says, 'The wisdom of the prudent is to give thought to their ways' (Proverbs 14:8).
"But this isn't the same thing as worrying about the future or spending all our time fretting about everything that might (or might not) go wrong. When we do that, we easily become overly stressed and emotionally paralyzed—and may even become physically ill. More than that, we find ourselves worrying about things we can't control or do anything about—so why worry about them? Jesus said, 'Can any one of you by worrying add a single hour to your life?' (Matthew 6:27)."
From the time his ministry began in 1947, Mr. Graham spoke with millions facing hardships, including leaders pushing the civil rights movement; soldiers battling the Vietnam, Korean and Cold Wars; and shaken cities in the aftermath of manmade and natural disasters. At a time like this, he would've likely shared a similar note of hope and peace.
"The real reason we shouldn't let worry overcome us is because it keeps us from trusting God. The cure to worry is trust—trust in God, and trust in His love and protection. God loves us, and the proof is Jesus Christ, who gave His life for our salvation. If we can trust God for our eternal salvation, can't we also trust Him for our daily needs? Jesus said, 'Therefore do not worry about tomorrow, for tomorrow will worry about itself' (Matthew 6:34)."
So, if your future already seemed uncertain and the coronavirus crisis unpacked another palette of gray areas, take ahold of the evangelist's sound advice on how to approach life's unknowns.
5 Biblical Ways to Approach an Uncertain Future
Commit your life to God.
Pray about God's will for your future, asking Him to help you put your worries into His hands every day.
Study the Bible to learn about what kind of person God wants you to be and what He wants your goals to be.
Seek advice from a wise individual you trust, such as a pastor.
Step out on faith and trust God to guide you, even if the way seems unclear.
Worried about COVID-19? Call the Billy Graham Evangelistic Association Prayer Line at 1-888-388-2683.