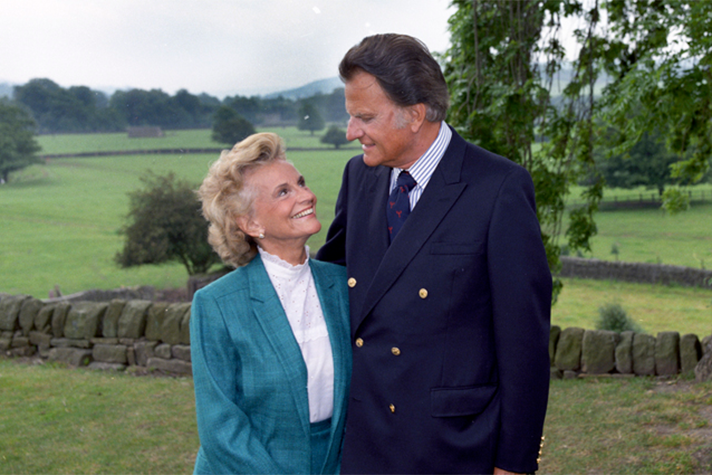 Today would have marked Ruth Bell Graham's 101st birthday. Monday also marks the 14th anniversary of her homegoing.
The vibrant life of Ruth Bell Graham, wife of Billy Graham and mother to their five children, started 101 years ago.
On June 10, 1920, Ruth was born to medical missionaries L. Nelson and Virginia Leftwich Bell in Qingjiang, Kiangsu, China. She met Billy Graham while attending Wheaton College, and their 63-year marriage—and partnership in ministry—began after their wedding on Aug. 13, 1943, in Montreat, North Carolina.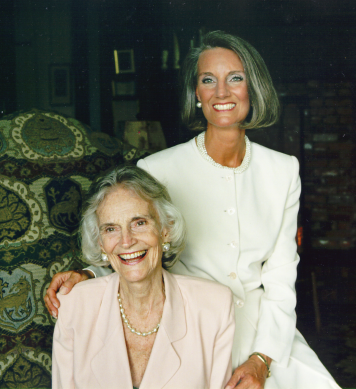 While Ruth passed away 14 years ago on June 14, 2007, she continues to serve as a role model of faith and faithfulness. Her heart was close to her heavenly Father's, and everyone around her was inspired and blessed by it.
Below are some stories and memories of a few of her inspiring traits, which we hope encourage you in your own spiritual walk with God.
Dedicated to God's Call
"Gently, tactfully, persistently, I tried to suggest and then to persuade Bill that perhaps he, too, should go to Tibet to be a missionary. It was obvious that I was doing the calling, not God. Weeks passed. Finally Bill turned to me. 'Do you believe that God brought us together?'
I did. Unquestionably.
'In that case,' Bill said firmly. 'God will lead me and you will do the following.'
I have been following ever since." —Ruth Bell Graham, It's My Turn
>> Watch Ruth talk about obeying God's call
Diligent Student of God's Word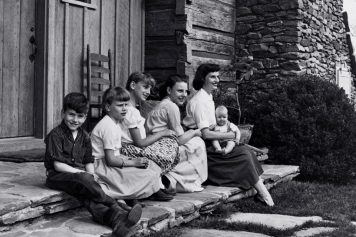 "I would go down to my mother's room early in the morning. Her light would be on, and I would find her at her big, flat-top desk. She would have about 14 different translations of the Bible spread out. She would be reading and studying her Bible. I would go down to her room late at night. I would see the light on underneath the door and I'd go in, and she would be on her knees in prayer. As I look back on my childhood, I cannot remember any impression whatsoever that my mother was ever lonely. She may have been lonely, but I never saw it. I believe that our heavenly Father, our Savior, saved my mother from loneliness because of her daily walk with the Lord Jesus—He was the love of her life. I saw that in her life. It was her love for the Lord Jesus, with whom she walks every day, that made me want to love Him and walk with Him like that." —Anne Graham Lotz, daughter
>> Listen to a poem inspired by Ruth's time with God
Loving Wife
"I am so grateful to the Lord that He gave me Ruth, and especially for these last few years we've had in the mountains together. … We've rekindled the romance of our youth, and my love for her continued to grow deeper every day. I will miss her terribly, and look forward even more to the day I can join her in Heaven." —Billy Graham, following Ruth's passing
>> Find encouragement in this marriage advice from Ruth
Godly Mother
"My father, due to his demanding schedule, lived out faith for us largely from afar—and he loved us very dearly—Mother lived out her faith in front of us day in and day out. She was more often our primary example. Mother's was a practical, everyday faith. Her faith touched all that she did, but not in an ostentatious kind of way. Mother expressed her faith and her love of God through the common activities of life. Her conversation, for example, was suffused with talk of what God was teaching her. We constantly overheard her discussing the Scriptures with adults or sharing stories of people she knew whose lives had been changed by God through Christ. Her countenance softened—and it still does—when she talked about God." —Ruth Graham, daughter
>> View archived photos from Ruth's years of motherhood
Full of Joy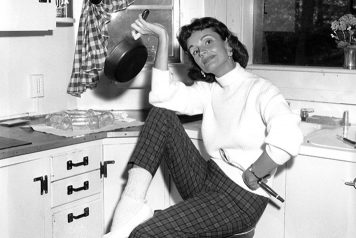 "One morning Mama called me to get up for school. I had been out late the night before, and I didn't feel like budging. My mother is a very unpredictable woman, and I'm sure I get plenty of my spunk from her. … She quietly walked into my room, grabbed the overflowing ashtray by my bed, and dumped the cigarette butts and ashes all over my head. … The next night I locked my door. The following morning Mama found a little firecracker of mine in her tool box, lit the fuse, and slid it under the door. … By throwing in good doses of humor and fun, our relationship was full of grace and had some space for the tensions to ease." —Franklin Graham, son, Rebel With a Cause
Partner in Ministry
"[Ruth and Billy] needed frequent replenishment, both physical and spiritual. So they would often take short trips to renew their strength and to allow them to spend some unhindered time with the Lord. … [Bringing] inspiring sermons. … And books and scriptures to read. … Selected tapes for him to listen to on the beach, and they talked about the thousands of young people arising to do the Lord's work. This greatly encouraged the two of them, she said. As they rested, her husband's spirits rebounded." —Robert Morgan, author