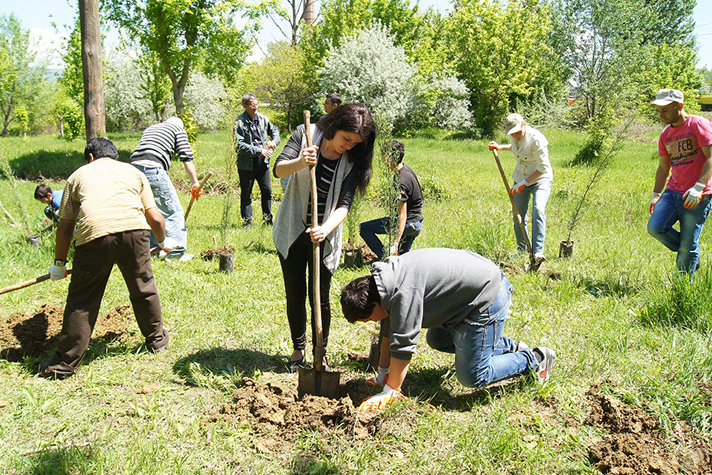 Do you not say, 'There are yet four months, then comes the harvest'? Look, I tell you, lift up your eyes, and see that the fields are white for harvest. (John 4:34, ESV)
Planting seeds of the Gospel has never been more important.
But the Republic of Georgia—and its evangelistic population of less than 1 percent—might not be the first place you would look for fertile soil.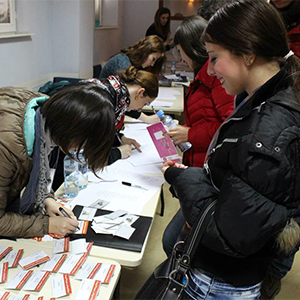 But hold on, says Vasily Gherasimciuc. The "beautiful city" of Tbilisi, Georgia, and groundswell from a small yet powerful evangelical church base, makes it easy to see why the Franklin Graham Festival of Hope (Imedis Festivali) landed in this former Soviet-ruled nation.
"We got many, many calls, many e-mails from ministers in Georgia, saying 'please come,'" said Gherasimciuc, the Festival of Hope director. "I believe deeply this is where God led us."
Virtually every evangelical church in Georgia has caught the Festival of Hope vision and is actively involved in the June 6-8 Festival at the downtown Tbilisi Sports Palace.
The country bordered by Russia to the north, Turkey to the south and the Black Sea to the west is showing excitement and great unity among evangelical Christians.
"We have 150 churches working together," said Viktor Hamm, BGEA's Vice President of Crusades, noting just a couple of exceptions. "This is absolutely unprecedented."
With the population of 4.5 million people, Georgia has no shortage of churches.  Some date as far back to the first and second century.
"There are hundreds of churches," Gherasimciuc said. "Every step you see churches, old churches. Tbilisi is a pretty ancient city. It's been the capital for more than 1,500 years."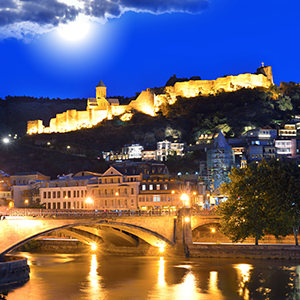 And with more than 90 percent claiming Orthodox as their religion, finding those interested in an evangelistic outreach—and convincing them to work closely together on a unified mission—wasn't easy.
But through the Holy Spirit, great things are being accomplished.
More than 1,800 people have completed the Christian Life and Witness training course, with as many as 1,000 trained counselors expected at the Festival. Churches are joining together to pray for a great harvest at the Tbilisi Sports Palace. Pastors not in community before are suddenly meeting often.
And 150 trees—one for each church involved—were planted at the Alley of Hope on May 9.
But perhaps the biggest display of unity is the 500-plus member choir formed from churches all around Georgia—as well as 50-60 members and a conductor coming in from Ukraine.
"We talked to the leaders a couple days ago and they can't believe the unity," Hamm said.
Other international musical talent scheduled includes: pianist Huntley Brown (Jamaica); violinist Sergei Popov (Finland); Patlis Band (Belarus); Marina Sosnina (Russia); Michael W. Smith (USA); Dennis Agajanian (USA); Evgeniy Udovin (Ukraine); Tommy Coomes Band (USA); and the Military Orchestra from the Georgia Department of Defense.
And with more than 300 buses registered to bring in people from all over Georgia—and even a few from Romania—the Festival weekend is shaping up to be a perfect mix of high-quality music and high-impact preaching of the Gospel by Franklin Graham.
"We are praying this Festival will encourage and motivate the church in Georgia," Gherasimciuc said, "and that many people would hear about Jesus."