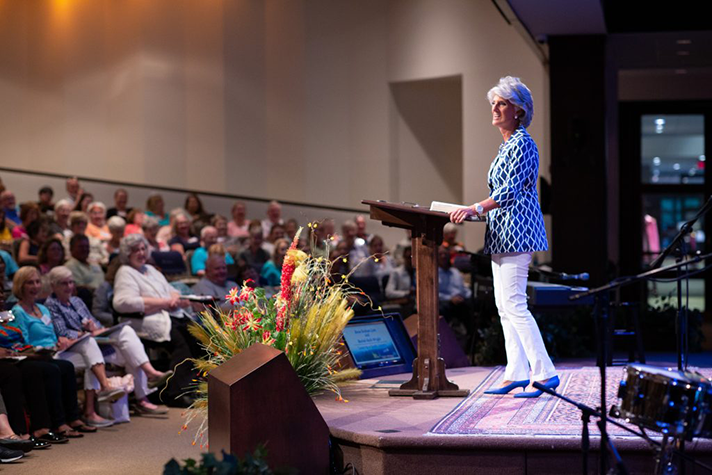 "It is never a question of how much you and I have of the Spirit, but how much He has of us."
—Billy Graham
At a three-day seminar that started Friday, Anne Graham Lotz is speaking about the power of the Holy Spirit from the Billy Graham Training Center at The Cove in Asheville, North Carolina. "Jesus in Me: Experiencing the Holy Spirit as a Constant Companion," is sold out, but virtual tickets are still available for live and on-demand access to sessions happening this weekend.
During five sessions, Lotz will help attendees better love and rely on the Holy Spirit, and increase their understanding of why and how He moves. She'll provide Biblical insights and personal stories on God's work in her own life, such as her recent cancer battle and the loss of her husband.
"I look back on the past four years—the pain and the suffering and the grief—but what stands out to me are the blessings of God," Billy Graham's daughter said.
As an international speaker and best-selling author, Lotz has traveled the world sharing the Gospel of Jesus Christ. But she also has an intimate relationship with her Savior through the Holy Spirit.
Inspired by her new book, Jesus in Me: Experiencing the Holy Spirit as a Constant Companion, the seminar will lead those listening to trust and enjoy the companionship of Jesus in them. The Holy Spirit is far from a mere feeling or a magic genie—He's the One who faithfully guides and comforts believers.
For $30, you can receive online access to view the seminar live and on-demand (available 30 days after the event) from the comfort of your own home.
Do you want the Holy Spirit to live in your heart? Know Him today.