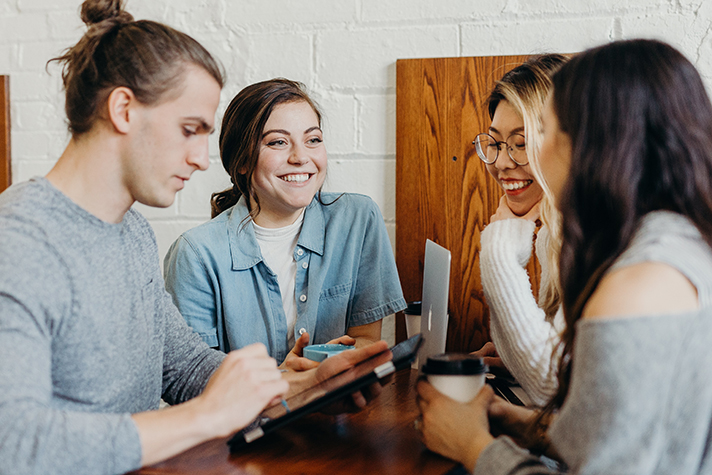 Two years into the pandemic, it's challenging to restore your community when people are more connected to devices than each other.
How do you reach the church attendee who only watches online? What about the mom who's working fully remote? Or the family who no longer comes to neighborhood gatherings?
Your Christian responsibility hasn't changed: love your neighbor as yourself. But now, it may take some extra creativity and intentionality to reach those around you.
That's why the Billy Graham Radio Team is releasing a new podcast series called "Christ to Their Community" on GPS: God. People. Stories.
"I grew up in an Italian family. We all lived within bicycle distance. The cousins, the grandmothers, you know, the aunts … we were all together," Susan Pitts shares on the second episode. "And it's not like that anymore. … I feel like it's important to have created this community where women can feel seen and heard and appreciated and loved."
The July series will release a new episode every Wednesday evening to inspire listeners to get connected to those around them and restore their community through the power of the Gospel.
Episodes
July 6: Ben Page co-founded I Am 24/7, a sports-centered youth outreach that's based in Charlotte, North Carolina.
July 13: Susan Pitts and Becky Thompson are a mom-daughter team who runs Midnight Mom Devotional, a Facebook prayer group for late-night moms.
July 20: Danny Torres pastors a church in Brooklyn, New York, and has transformed his church into a community center since the start of COVID.
July 27: Louis Dooley is a former prisoner who now works for Set Free Ministries and visits prisons to minister to inmates.
Listen to GPS: God. People. Stories. through Apple Podcasts, Audible or on Spotify.