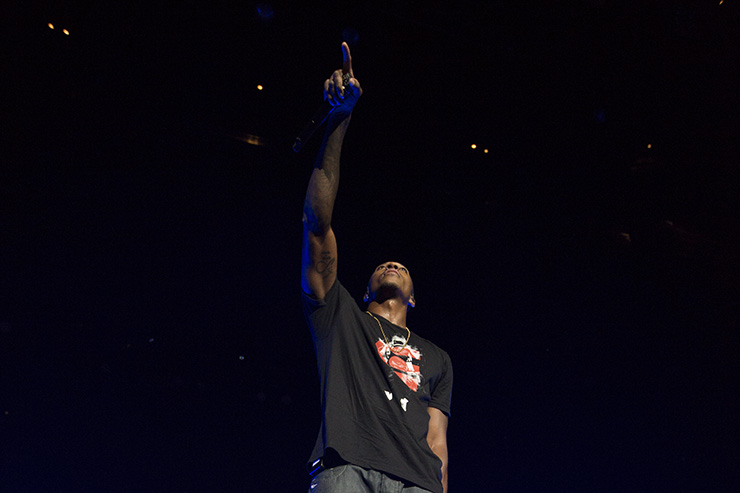 Over the weekend, the Billy Graham Evangelistic Association had the opportunity to participate in Big Church Day Out, one of the United Kingdom's largest annual Christian events drawing more than 20,000 people of various ages and backgrounds.
Rapper Lecrae was among the performers at this year's two-day event. Many in the UK have recently gotten to know Lecrae's testimony through the My Hope with Billy Graham film, The Cross, in which he shares his story of being set free from a life of destruction after accepting Christ into his life. More than a quarter of UK churches are using The Cross and other evangelism resources from BGEA to reach those who don't know Christ.
After performing in West Sussex, Lecrae answered a few questions from the stage with Steve Rhoads, vice president of My Hope.
>> Get involved with My Hope with Billy Graham in the UK 

Anomaly has been a huge hit and an honor to the Lord Jesus Christ. You want to share some of the highlights of this year?
It's been a phenomenal year, just a lot of unique opportunities that the album has granted me and opened a lot of doors. Obviously, [with Anomaly] being the No. 1 album in the country, that was a big deal and it opened a lot of doors for a lot of different conversations and a lot of people came asking questions. People wanted to know what was going on because of that. It was just a great tool, and I'm honored.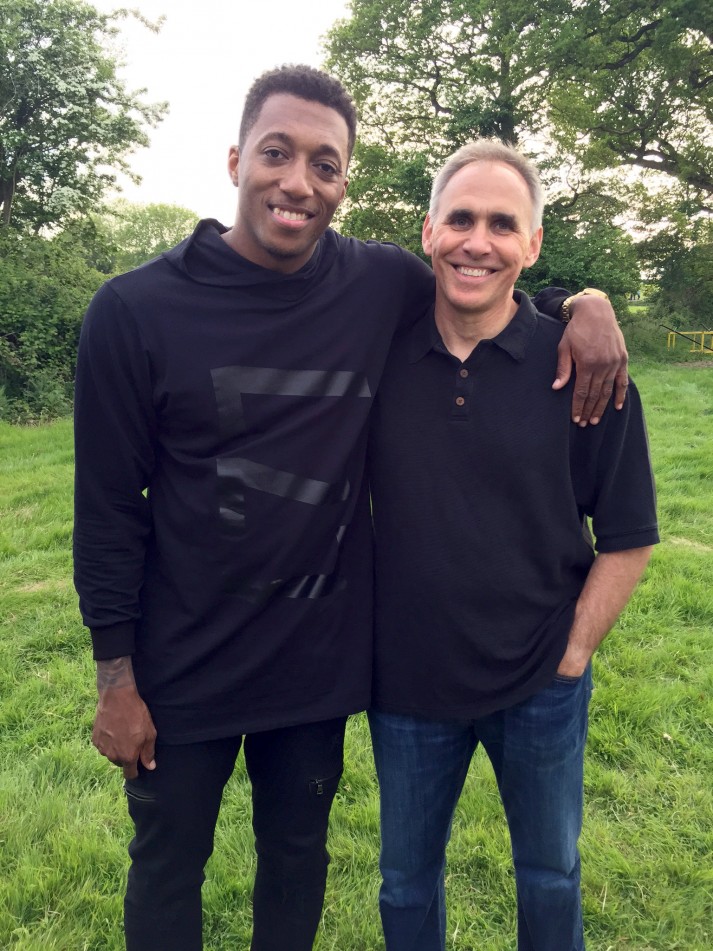 What have you learned in the midst of all the success of this year? What have you learned most about following Christ?
I'm a lot closer to Him, because with a lot of the success also came a lot of criticism. And I've learned that leaders will be criticized. If you're going to call shots, you're going to take shots. For every 100 people you influence, there are 10 critics who are there. Jesus was one of the most criticized people; criticized to the point where they killed Him. And so I find a lot of comfort in following him amidst the lows, and the highs as well.
(Referring to Lecrae's part in the My Hope with Billy Graham film, The Cross, alongside singer, Lacey) What do you think it is about The Cross that's so anointed by God? Hundreds of thousands of people around the world have been saved as a result of seeing it.
It's the message. There's power in that message. There's power in the Gospel message alone. Both myself and Lacey, we're two people from two different worlds but yet both in need of the same grace and the same God. And I think anyone can relate to that story. The brokenness and then finding hope in Christ alone.
Order a My Hope DVD or download a film to easily share your faith
Billy Graham is known for evangelism and each one of us here, we have friends and family who don't know Jesus Christ. What would be the one thing you would tell everyone here about how best to reach your friends and family for Jesus Christ?
I think your life is the biggest testimony. The way you live around them, if you're gracious, if you're not self righteous, if you're not always trying to point out their flaws. But [instead], you're loving toward them and they can see you admitting your mistakes, they can see you living in a constant cycle of repentance and dependence on Jesus—I think when they see that, it says something to them and they're more open to listen to you as you talk about how God has impacted your life.
You are unashamed about the Gospel of Christ. But what about someone that's here who says, 'I'd like to follow Christ, but there's a cost, and is it really worth it?' How would you answer the question?
I went through the same thing. I became a Christian at 19 and I remember a lot of my friends saying, 'Man, you're gonna give up all this stuff.' We were having so much fun. The girls, the parties, the drugs and the drunkenness. And they asked me, 'Man you're gonna give up everything?' And I remember saying to them, 'No, I'm giving up some things in or to gain everything.'
He is truly everything. You really are gaining everything in Him, and you're only giving up things that pale in comparison to His love, His grace, and His goodness.