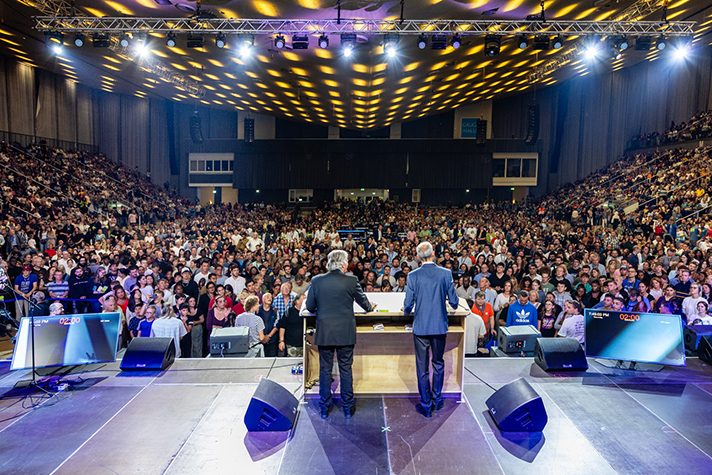 Franklin Graham got straight to the point Saturday night as he addressed thousands of people sitting shoulder to shoulder at the Grugahalle arena.
"I want to talk to you about something that's extremely important," he said.
In a country where most people have their everyday needs met and plenty of material possessions, it can be easy to think there's no need for Jesus Christ. Yet, as local believers explained, the spiritual needs run deep.
>>See photos from the Essen Festival.
"Many people are working in life for things," Graham said to the crowd. They chase after money, entertainment, or relationships that they think will make them happy, "but it only produces an emptiness."
"God loves you and He made you. He gave you a soul and a spirit, and He created a vacuum that can only be filled by Him alone," he explained.
Unlike worldly possessions that can be destroyed, our souls live forever.
"For what will it profit a man if he gains the whole world, and loses his own soul?" —Mark 8:36, NKJV
"Your soul is worth more than the value of this entire Earth," Graham said. It's worth more than the most expensive BMW or Rolls-Royce ever made, more than all the real estate in Essen, or all the euros of the world, he added.
"Tonight, if you're not sure if your soul is secure in the hands of God, you get ready to come [forward] in just a few moments and you make sure."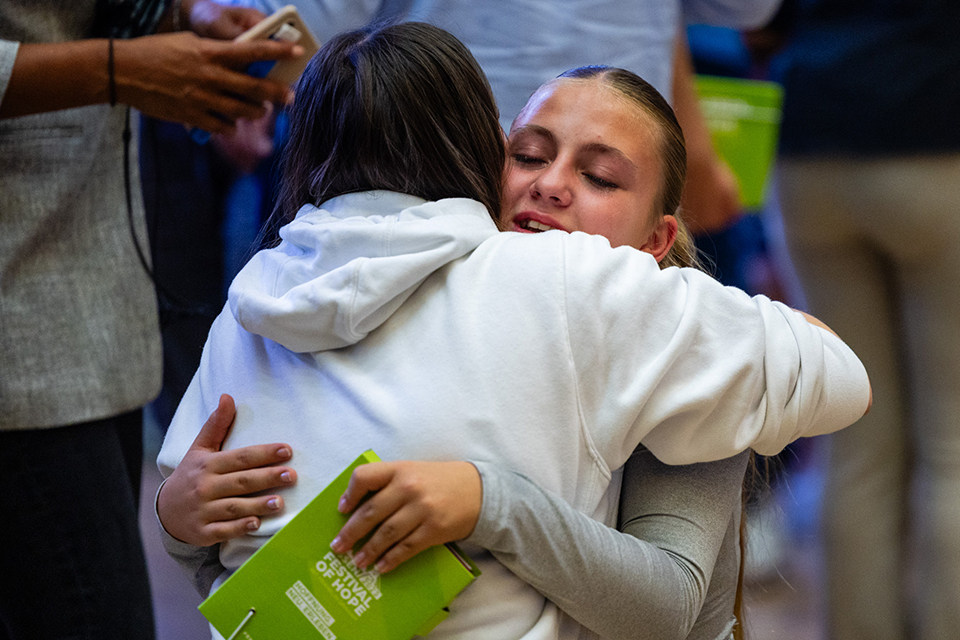 'I've Been Looking for Something'
Maxceale, 29, took a bus to the venue with her friend Gloria and others from their church in Düsseldorf. Maxceale is an elementary school teacher and started attending church in May after a long period of exploring various religions and spiritual practices.
"I knew there was something missing. Since third grade, I've been looking for something," she shared, adding that she allowed a lot of sin in her life trying to fill the emptiness inside. "I really feel the freedom of giving it up," she said after coming forward at Franklin Graham's invitation to respond to the Gospel.
Maxceale waited several minutes after the invitation to finally make a move from her seat at the top of the stands.
"In the beginning, I didn't want to stand up, but there was just one second that I had to get up," she said. "I couldn't think of anything else."
Gloria was right beside her.
"It was beautiful," Gloria said with tears in her eyes, describing the moment her friend decided to go forward and surrender her life to Christ. "She just said, 'I have to go up front.' She was so determined, and I knew it was the Holy Spirit that touched her. … She had such conviction."
Maxceale has been reading Scripture lately and it's all starting to make sense as she understands more about God's love for her.
"I was afraid of many things, but then I read the Bible and it was all about Jesus, and with Jesus, all the fears go away," she said.
"There is no fear in love; but perfect love casts out fear." —1 John 4:18, NKJV
Saturday night, she decided it was time to acknowledge her sins, ask forgiveness, and let go of all other false hope, putting her trust in Jesus Christ alone as her Savior.
"I want to live in joy and without fear," she said. Now instead of fear, she added, living for Jesus Christ will be her new focal point.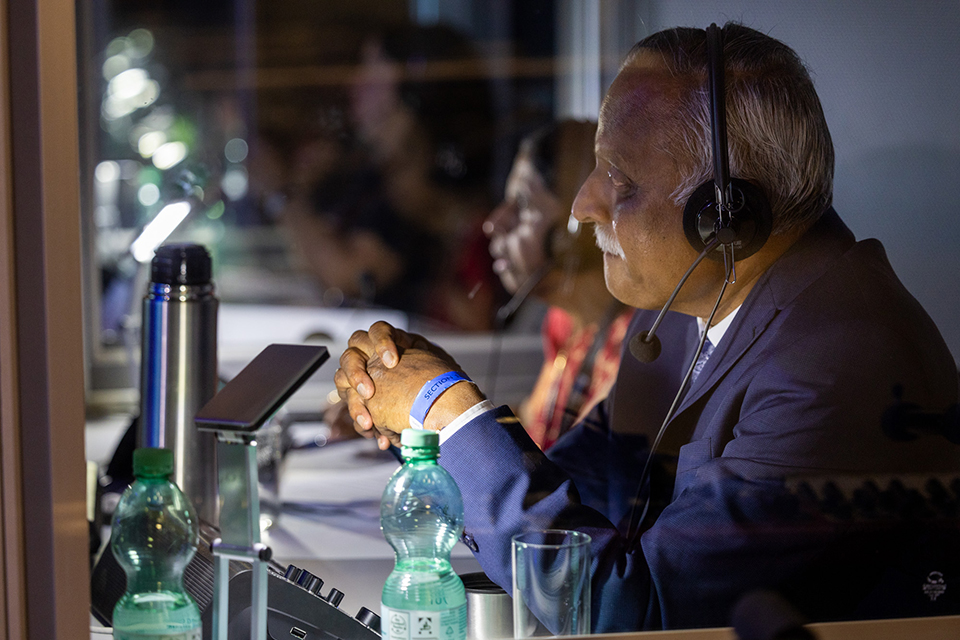 Olena and Zoryna wore headsets as they listened to Graham's sermon in Russian. The two women from Düren attend church together and both gave their lives to Jesus Christ Saturday night as tears streamed down Zoryna's face.
"You really felt like you were in the presence of the Lord and every word touched your heart," said Olena, a university student. As Franklin Graham spoke, she came to fully understand the Gospel—how Jesus' sacrifice on the cross made a way for us to be reconciled with God and have eternal life.
"Only with Jesus can we fully live and have life," said Olena.
Please pray for new believers like Maxceale, Olena, and Zoryna as they continue living out their faith and reaching others for Christ.