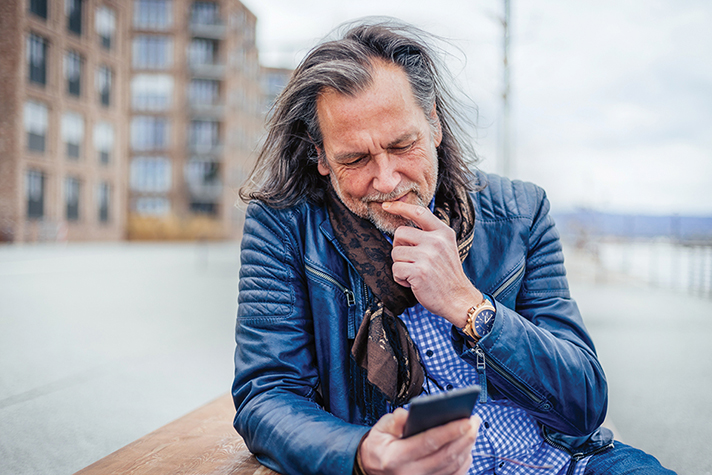 "I will show my greatness … and make myself known in the eyes of many nations. Then they will know that I am the Lord."
—Ezekiel 38:23, ESV
Millions around the world are experiencing the Gospel through Search for Jesus, the internet evangelism ministry of the Billy Graham Evangelistic Association (BGEA). Hundreds of trained volunteers reach people where they are through online chat, email, discipleship courses and social media.
"Changing my lifestyle is going to be the hardest thing I have ever done in my life," said Tommy* to one of our online Search for Jesus volunteers.
After years of drug and alcohol addiction, he wanted to come clean so he could enjoy years with his grandchildren. In the search to transform his life, he began our online evangelistic course, Know Jesus, and was paired with trained discipleship volunteer Richard.
>>Browse our free online discipleship courses—either guided or self-paced.
Richard thoroughly explained to Tommy what the Bible says about sin, its consequences, and our separation from the God who created us. The two men also looked at what the Scriptures say about God's unconditional love, His free gift of salvation through His Son, Jesus Christ, and how the Holy Spirit helps believers grow into godliness.
Tommy came to realize his need for the Lord, and he prayed to become a child of God.
As they interacted online for several weeks, Tommy shared, "If I started talking about my newfound love for God, all of my so-called friends would laugh at me and say I've gone crazy. They would not believe me because I have been a partying addict for so long.
"But I do believe that Jesus has come into my life and changed me from the inside out no matter what anyone says. I recently told an acquaintance that I've known for a long time that I was saved and didn't get high anymore—and his jaw dropped and I could see he was totally shocked."
Tommy explained to Richard several current struggles in his life. Richard pointed him to the Bible and encouraged him to keep trusting God. He also advised Tommy to begin praying for specific people.
Tommy responded, "OK, I will start a prayer list. I'm even thinking of praying for people I don't like."
We thank God for bringing Tommy into His family. Please pray for him as he seeks to live a new life with the Lord.
*Name changed to protect privacy.
More
BGEA's online evangelism ministry is offered in English, Spanish, Portuguese, Arabic, Chinese, Korean and—most recently—American Sign Language. Read how the deaf community is experiencing the love of Christ online.