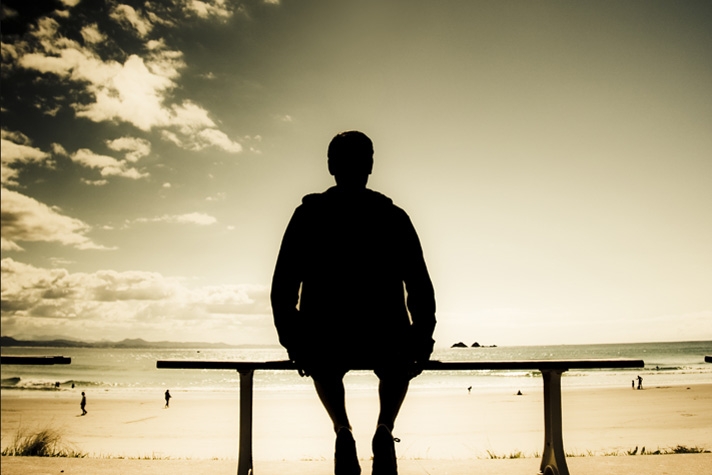 (Part 5 of 5 in a series exploring the depth of God's great love for us)
"Do not be anxious about anything, but in everything by prayer and supplication with thanksgiving let your requests be made known to God." —Philippians 4:6 (ESV)
"Lord, give me patience … and give it to me now."
It's an old joke, but the punch line has a way of ringing true to many. Maybe a little too true.
Perhaps we haven't prayed those exact words, but we've thought how easy life would be if—just like that—God would grant us unlimited patience.
Life would be so easy. Right?
You'd never find yourself inspecting the cashiers at the grocery store, trying to pick which line will go the fastest. Or pounding the steering wheel because the car in front of you is ridiculously slow. Or worried you're not climbing the career ladder quick enough. Or sick of waiting for that adoption.
We've all been there. But is the answer simply being able to wait without complaint?
Or does God require more?
Sure we've all heard how patience is a virtue. Some have probably repeated this to our children. This week.
And if we've sat through just about any Christian wedding, we know all about what love is. And who gets to go first on the 1 Corinthians 13 list? You better believe it—"patience."  Now, how does that make any sense?
But have we ever stopped and asked why God seems to always teach us lessons in patience?
Like Isaiah 40:31 (ESV), "But they who wait upon the Lord shall renew their strength. …"
Or Philippians 4:6 (ESV), "Do not be anxious about anything. …"
Sounds easy enough. Then reality hits.
You lose your job. You lose your marriage. You lose your cool.
Sigh.
And then we look into the Old Testament at Job. You know, the guy from the phrase "the patience of Job" coined later in James.
If ever there was a time to lose your cool, Job fit the profile.
One of the richest men alive, Job lost all his livestock—numbered in the thousands. Then he lost his house. Then he lost all 10 children.
Talk about a test of patience. And for good measure, Job was given excruciating boils.
But Job didn't blink. Even when three friends came by to console him, Job refused to buy into their theories about how God was punishing him for secret sins.
Instead, Job kept on praising and trusting his Lord: "Though he slay me, I will hope in Him" (Job, 13:15, ESV).
How many of us could say the same?
The test of true patience is not just about waiting.
It's about Who you are trusting during that wait.
→ Read part 1 of the "5 Days of Divine Love" series here.
No Reason to Hurry: Read Billy Graham's Daily Devotion on patience.