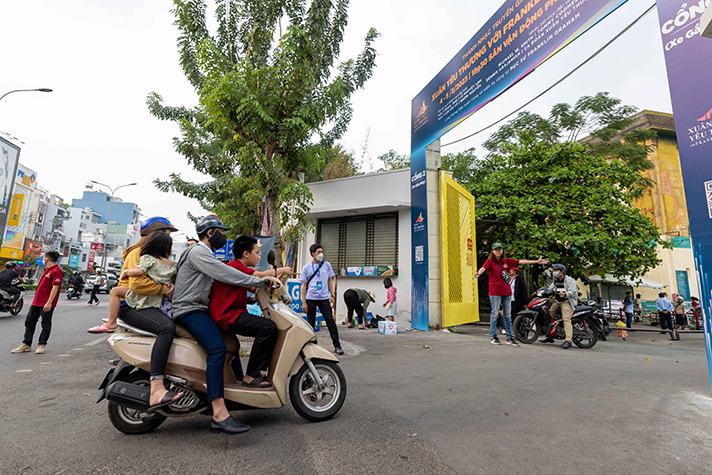 Red stools dotted the grassy field as nighttime fell over Ho Chi Minh City, Vietnam.
Thousands were seated, awaiting Franklin Graham's message, but at his request, they quickly stood to pray.
"I think it's important tonight that we pray for the government officials," Franklin Graham told the crowd at Saturday's Spring Love Festival. "Pray that God will bless them, guide, and direct them."
It was government officials who granted permission for this weekend's two-day evangelistic outreach at the Phú Thọ Sports Stadium.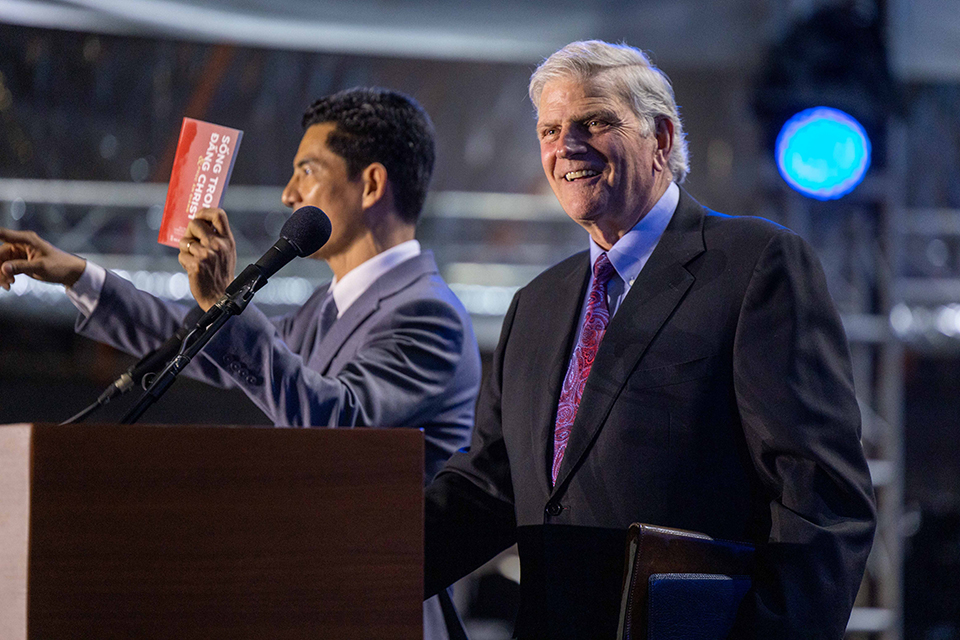 Pastor Lam Thien Loc is serving as Franklin Graham's interpreter during this outreach so attendees can hear the Gospel message in their own language.
>>See photos from the Spring Love Festival in Ho Chi Minh City.
The pastor said he appreciates that officials warmly welcomed Franklin Graham to Vietnam earlier this week.
"We do believe this is God's timing for us to do a Festival," said Loc. "We thank God for the government, that they're open to us, and give us permission to [hold the] Festival."
Originally scheduled for 2019, the Festival was delayed partially due to the COVID-19 pandemic.
"God opened a way, so now we should focus on how to share God's love with people," Loc said.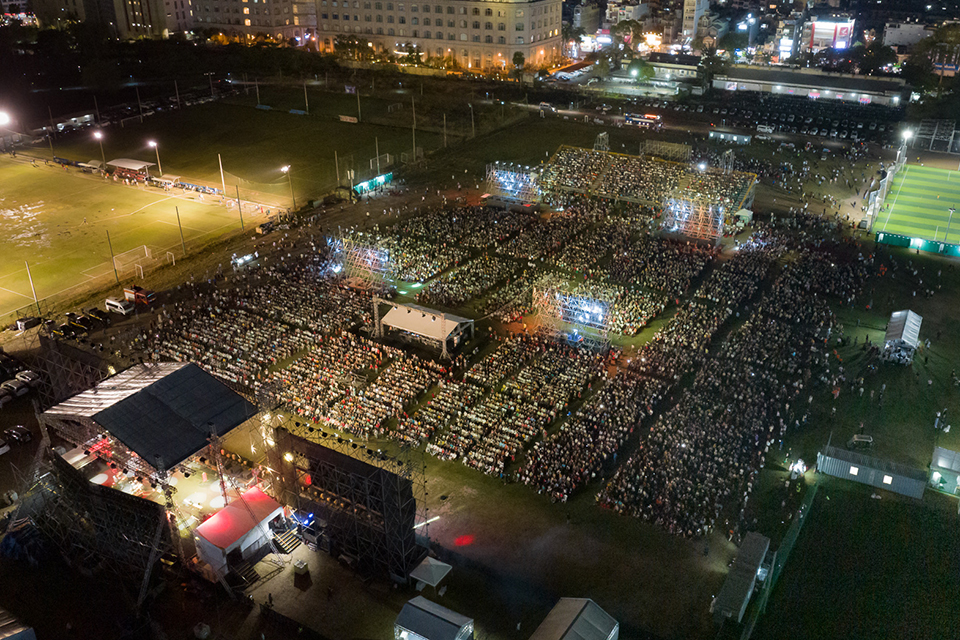 Franklin Graham did just that.
"I want everyone here to know that there is a God. He made you and created you. God loves you and God loves Vietnam," said Franklin Graham.
More than 300 churches helped get the word out about the Festival and arranged for buses to bring people to the event, including those who don't know Jesus Christ.
Thanh brought her teenage son and 10 others around his age. At the end of the event, all 11 of the teens prayed to surrender their lives to Christ during the Festival. Lighthearted and upbeat, they had received New Testament Bibles translated into Vietnamese, along with Living in Christ booklets that explain how to grow in their faith.
"I feel joyful," shared Thanh, adding that she knows God is at work in their lives. She said her church can help disciple them.
Next to Thanh stood a young woman named Tuyen who had invited school friends going through tough times. Earlier in the evening, Tuyen's friends listened intently as Franklin Graham shared how they can have hope and a new beginning when they put their faith in Jesus Christ.
"[God will] welcome you tonight," Franklin Graham said. "He'll forgive you of your sins, but you have to come to Him through His Son Jesus Christ."
Following Franklin Graham's invitation to respond to the Gospel, Tuyen's friends wasted no time deciding to follow Christ.
Tuyen shared how glad she is that she invited her friends to hear the Good News.
"I am happy I shared about God with them and that they accepted Christ," said Tuyen, who plans to invite her friends to church.
Nearby, a handful of students stood by their teacher who was beaming. The group of children had come forward, eager to make Christ part of their lives.
"Are you happy you accepted Jesus into your heart?" someone asked the children. "Yes, yes, yes!" they replied in unison.