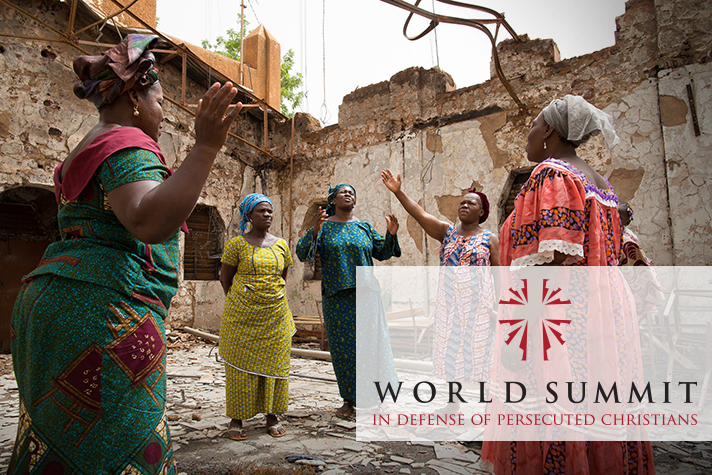 Last year, more than 90,000 Christians were killed because of their faith—that's one person every six minutes.
Studies continue to show Christ followers are the most persecuted believers in the world, and the attacks are only getting worse. But, how should we respond?
"It's barbaric, it's evil, and it's time for us to get up and do something," Franklin Graham recently said about persecution. "I believe that we as Christians need to wake up. If we don't do it now, it'll be too late."
To help bring light to the crisis, the Billy Graham Evangelistic Association has dedicated its April television special to telling stories of persecution. The program, "Persecution and the Gospel," includes emotional accounts and gut-wrenching video of what countless Christians are facing.
"This is going on day after day. Week after week," Graham said. "Christians are under attack."
Graham notes that persecution isn't just limited to the Middle East. In fact, the TV special features the story of a man living in Sudan who faces so much danger his identity had to be hidden. A priest in Iraq who was kidnapped and tortured, as well as a pastor in Lebanon whose church was attacked, also share their plight.
"Genocide is a polite word for what happened to my people," the priest says in the 30-minute program airing now. "The message has to arrive: Save my people! We are dying here!"
"Persecution and the Gospel" comes a month ahead of the World Summit in Defense of Persecuted Christians, which BGEA is sponsoring in Washington, D.C., May 10-13. The event will bring together 600 church leaders and advocates from 130 countries—many of them victims of persecution.
In addition to "Persecution and the Gospel," BGEA will share other stories from persecuted Christians and their families leading up to the event.
"I want the politicians to see firsthand what's taking place," Graham explained. "I want to put a big spotlight on the Christians around the world that are being persecuted, that are being tortured."