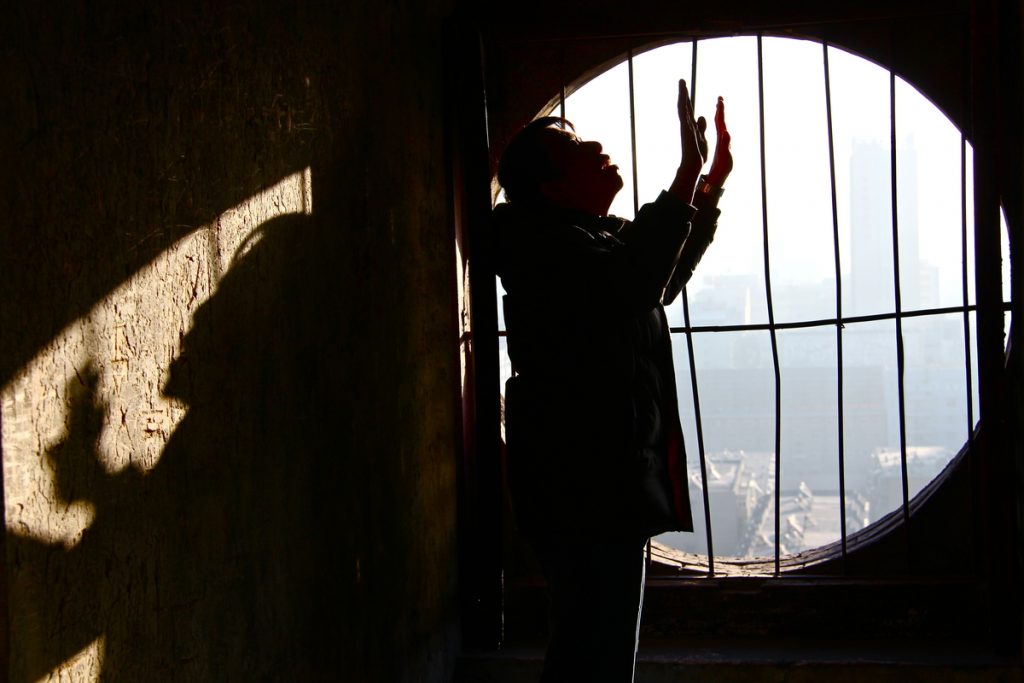 "Blessed are you when others revile you and persecute you and utter all kinds of evil against you falsely on my account." —Matthew 5:11
Many people might not consider persecution to be a blessing, yet God's Word tells us it is.
Throughout history millions of Christians have died for their faith, and martyrdom continues to be an ongoing reality for international Christ-followers.
In 2016, 90,000 Christians throughout the world were killed for their faith, according to statistics compiled by the Center for the Study of Global Christianity at Gordon-Conwell Theological Seminary. The global watchdog Open Doors conservatively reports that hundreds of millions of Christians worldwide face persecution, and in a recent report noted that 25 of the top 50 persecuted countries have seen an increase in hostility toward Christians.
In response to this oppression, the Billy Graham Evangelistic Association (BGEA) will hold a World Summit in Defense of Persecuted Christians in Washington, D.C., on May 10-13, 2017.
"Christians are under attack. Not just throughout the Middle East but around the world, and we need to show solidarity," Franklin Graham said.
"We need to stand with the church around the world, and I want to educate the American public and Washington as to what is happening and how we can work with the United Nations and other government bodies to ensure that Christians are protected," the evangelist continued.
Some 600 church leaders, victims of persecution and advocates from about 130 countries will come together at the summit and talk about the unprecedented persecution of Christians throughout the world in recent history.
Rev. Viktor Hamm, vice president of BGEA's Crusade Ministries said this summit will allow the ministry "to support those who are persecuted [and] call the attention of the world to the fact of persecution."
"If one part of the body suffers, everyone suffers, and we are responsible for our brothers and sisters," Hamm said. "And [Christians] should have taken that responsibility years ago."
Christians in more than 60 countries face persecution from their governments or surrounding neighbors simply because of their belief in Jesus Christ, according to the United States Department of State. This abuse can include beatings, physical torture, imprisonment, severe punishment, isolation, rape and even death.
Beginning in 2014, the terrorist group ISIS claimed responsibility for torturing and beheading a number of Christians and others in the Middle East—and the terror continues today. Fourteen of the 50 countries on the World Watch List are located in the Middle East, including Yemen, which noted the highest increase in extreme persecution.
"We're to go to every nation, and some of these nations are difficult places," Franklin Graham said.
"This is going to come to this country, I believe one day, and it's going to be sooner than some people think." Franklin Graham continued, "I want to wake the church up."
About 125 persecuted Christians are expected to attend the summit and many will share their stories during breakout sessions. There will also be times of prayer for believers around the world who remain under oppression.
Among other features, the summit will display a large arch with screens scrolling the names of thousands of Christian martyrs, "a living reminder of our heritage of the church," Hamm said.
Franklin Graham urged, "We just need to pray and be vigilant. We need to be educated, but that should not make us afraid.
"It should embolden us to be even more bold and more direct with the truth of the Gospel, because Jesus is the only one who can save," Franklin said. "I want to the world to know that it's Jesus."
Will you pray with us for this historic summit?
Check back with BillyGraham.org for more details on the summit as plans unfold, and make sure you're getting BGEA's ministry updates in your inbox.