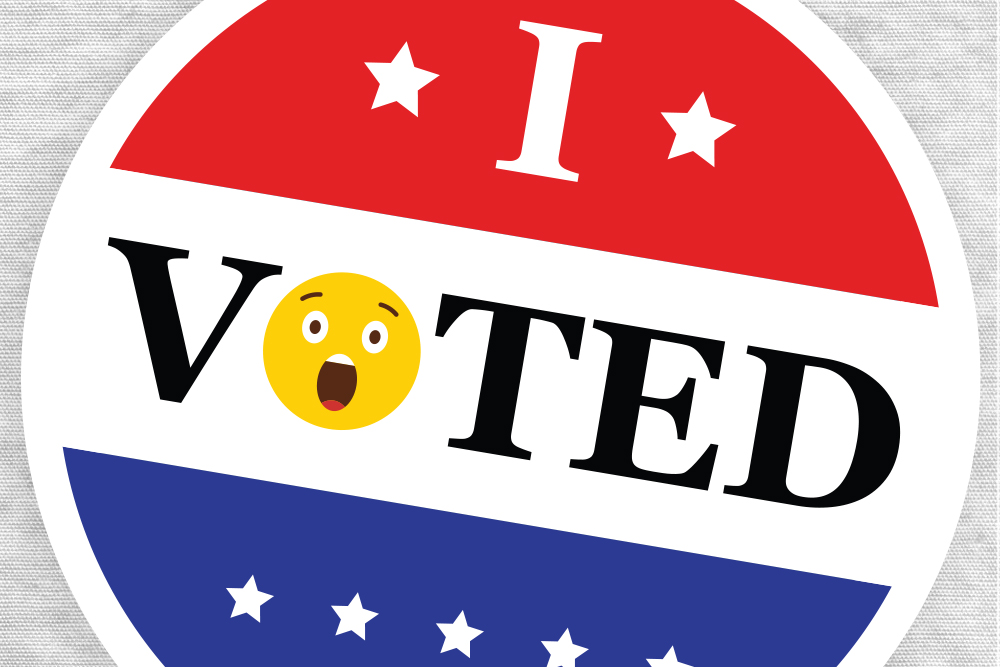 The anxiety can be crippling, no matter who won the election.
What will happen with the economy, health care, education and national security? How will our new leaders handle issues of morality? How will your life change?
Consider these words from the Bible: "Many are the plans in the mind of a man, but it is the purpose of the Lord that will stand" (Proverbs 19:21).
If you're nervous about what comes next for America, remember that God's got this. He can use whoever is in power to accomplish His will and wants you to trust Him, regardless of results at the polls.
Psalm 103:19 says, "The Lord has established his throne in the heavens, and his kingdom rules over all." Did you get that? All.
Don't let the political outcome distract you from the real Person in power. Have confidence that He's wiser than any political candidate, more powerful than any nation and bigger than any problem we face. His sovereignty wins out every time, even if we can't understand it right now.
That doesn't mean you should sit back and twiddle your thumbs, of course—God's people still have a responsibility to speak up and stand for truth—but it does mean you can have peace knowing He sees what's happening and has a plan.
As He says in Isaiah 46:10, "My counsel shall stand, and I will accomplish all my purpose."
Not only that, but as Ruler over all, He knows every detail about you, too, including all the emotions you're feeling today. He offers the comfort that comes from knowing Him in a deep, personal way.
While Election Day marks a new chapter in our nation's history, there's another date that was even more earth-shattering. It was a day over 2,000 years ago when ultimate victory came into the world in the form of Jesus Christ. Through Jesus' life, death and resurrection, He paved the way for us to be in God's presence forever. No more fear, anxiety or worry.
A change in national leadership is bound to shake things up in coming years, but today you can trust in a God whose power is eternal.