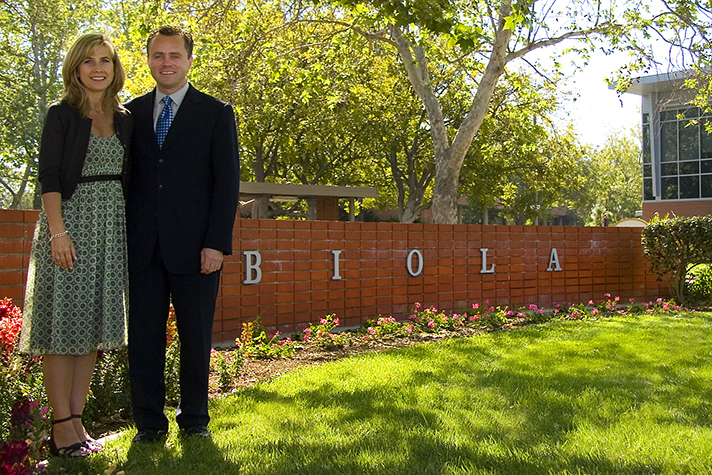 Editor's note: Senate Bill 1146 was dropped a day after the statement was released.
Earlier this year, the California State Assembly proposed Senate Bill 1146, which will prevent free exercise of faith in religious education institutions. Franklin Graham said on his Facebook page June 25: "The anti-Christian movement in America is relentless. Now the California State Legislature wants to force Christian universities … to conform to secular standards."
On Aug. 9, the Ethics and Religious Liberty Commission (ERLC)—the policy arm of the Southern Baptist Convention—released a statement calling for the Assembly to abandon the bill. It was signed by leaders from different faiths who agree—according to the statement—that "the future of a free America requires the full participation of religion in public life."
Notable evangelical signatories include:
Russell Moore: president, Ethics & Religious Liberty Commission
John Stonestreet: president, Colson Center for Christian Worldview
Bryan Loritts: pastor, Abundant Life Christian Fellowship
Jennifer Marshall: vice president, The Heritage Foundation
Erwin Lutzer: pastor emeritus, The Moody Church
Mark DeMoss: president, DeMoss Public Relations
Albert Mohler: president, The Southern Baptist Theological Seminary
SB 1146 would  limit the number of institutions that qualify for an exemption (Title IX) from discrimination laws at odds with their values—for example, on sexuality and gender identity. SB 1146 would apply to any school receiving state funding or that enrolls students receiving state financial aid.
Under SB 1146, a religious education institution would qualify for the exemption only if its sole purpose is to train students for ministry-related vocations. Thus, seminaries would qualify for the exemption, but not faith-based colleges.
Champions for religious liberty are concerned that, if passed, Senate Bill 1146 could begin a nationwide trend, threatening religious higher education.
"What's really important right now is that people stand up and protest against this bill," said Andrew Walker, director of policy studies for the ERLC.
"If it passes in California, that's going to give confidence and momentum to other legislatures in other states who might want to pass similar legislation. That will put us in an unworkable position where … religious education institutions (will) be put under the thumb of the state government or the federal government because we are having these debates about sexual orientation and gender identity."
Senate Bill 1146 will go before the California legislature for a vote on Aug. 11.
Anyone concerned about the state of religious liberty is encouraged to sign the statement against SB 1146.